Finally 2015.11.27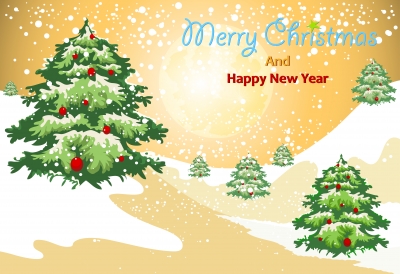 China
November 26, 2015 10:18pm CST
After 2 days of cold blizzards, the sun and manageable cold climate is back. I don't know about your winters but when the winds picks up in Beijing here, you can really freeze till you shiver. I was waiting outside the mall entrance for my husband to pick me up and I was already shivering underneath my thick winter clothing, I cannot imagine what my colleagues taking the public transport waiting for the bus out in the open. To those that had celebrated Thanksgiving a belated greetings to one and all, hope that there was much warmth around, plenty to eat and a happy time together. So how is your winter at your place? Image courtesy of mapichai at FreeDigitalPhotos.net
8 responses

• United States
27 Nov 15
Winters here are unpredictable. Some years it can reach 20 below and the midwest USA is noted for its high winds. Snow is abundant and humidity is high making the cold seep to your very core. However, even in the midst of winter you can get a sunny warm day and the temperature will raise 40 or 50 degrees warmer than the day before. Although it is nice to have a break, lots of folks get sick from trying to adjust to the different temps. Then sometimes the winter will be mild all year long..Temps will stay in the 30s, 40s and 50s, even getting higher occasionally. Winter has not hit yet, so far our temps have been in the 50s and 60s except for an occasionally 39 degrees and no snow yet.

• China
27 Nov 15
The weather in general is just as unpredictable as such the forecasts can be equally inaccurate. We had like -7 and -8 degrees Celsius here. Usually, that is still manageable but when the winds from the north starts blowing, it will be very very cold.


• China
1 Dec 15
Since there is much pollution in China winter here does not change anything as far as air quality is concern. So besides wearing thick winter clothing we are all donning face mask to overcome the bad air problem. It has been very cold these few days since we are experiencing minus 1-9 degrees Celsius


• United States
27 Nov 15
Thank you dear heart...thank you for the wishes. It is snowing here too, but not like the terrible blizzards I have been seeing on video for China. Stay safe and warm my friend.


• United States
27 Nov 15
@artemeis
I do too. It is necessary to wrap up very warm when going out and not to fall down.


• Roseburg, Oregon
27 Nov 15
We had lots of food to eat and lots of treats. Did you make it home safe and sound?

• Philippines
3 Dec 15
I also like to experience wintersomeday but reading stories of how much cold it is when it is winter , i am having second thoughts.

• Philippines
4 Dec 15
@artemeis
Wow, that's a nice tip. Where is Harbin by the way?

• China
4 Dec 15
@SIMPLYD
Harbin is in HeiLongJiang, the northern part of China which has other known names like Ice City, Oriental Paris and even Oriental Russia. It is the early settlement of the Jews and Russians in China. Today, it is a very busy city of commerce and trade and in the winter season, tourism. You may want to check out more about this place and consider it to be your next holiday destination.

From Wikipedia, the free encyclopedia Jump to: navigation, search For other uses, see Harbin (disambiguation). Harbin ???? Sub-provincial city Clockwise from top: Hongbo Plaza, Saint Sofia Cathedral, Songpu Bridge, Harbin Ice and Snow World, Central Avenue


• United States
28 Nov 15
Hi and a happy Thanksgiving to you-- I did not know what the temperatures and seasons are like in China, thank you for letting me know and stay warm ! We just have lots of rain right now BUT on Turkey day it was a unusually high 64 degrees here in my state, the warmest in had been in 40 years ! Have a good day

• United States
30 Nov 15
We should be mild in colder temperatures the rest of this new 1st week of December, I remember this time last year we had a few feet of snow following a blizzard that caught the end of Thanksgiving 2014 ! Ugggh thank goodness this year, we had 64 degrees and sun
@artemeis