*US Space Debris Found Off UK Island*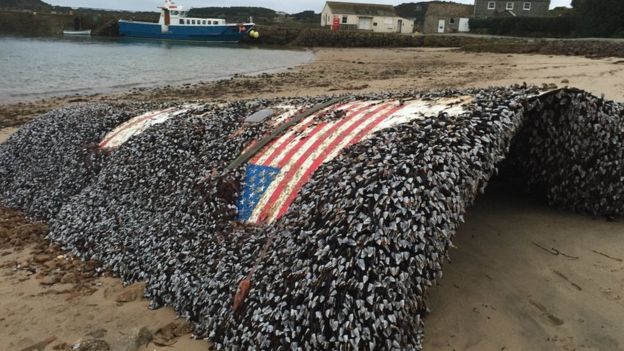 Sudbury, England
November 28, 2015 1:00pm CST
A large chunk of an American Space Rocket has been found in the sea off one of the UK's Scilly Isles. measuring 32ft X 13ft, and has been fished out of the waters off Tresco. Coastguards think it may be part of the SpaceX Falcon 9 which exploded after take-off in Florida in June, this year, but Astronomers believe it is from a different mission due to the size and markings. Imagine the damage to persons or property, if it had landed 100ft further towards the island, rather than ditching in the sea! With so much debris floating around in Space, who knows what could fall out of the sky... without Asteroids. source:bbc.co.uk
3 responses

• Canada
28 Nov 15
I'm more concerned about being hit by a particle of caesium-137 than space junk after it is fried up in the atmosphere. But anything that doesn't reach orbit will come down in junks big enough to do some extreme damage so maybe it is nice not to be under someones flight path.

• Sudbury, England
1 Dec 15
@Bluedoll
We probably don't have much choice for preferences...as the people of Lockerbie found out, so Space junk is not the only concern...

• Green Bay, Wisconsin
2 Dec 15
I hadn't heard anything about a spacecraft explosion after take off in June. It's a good thing the debris ended up in the water and not on land.


• Sudbury, England
28 Nov 15
@Asylum
There's a thought but guaranteed, a million American ambulance chasing lawyers, offering their services!