My friend's car is haunted!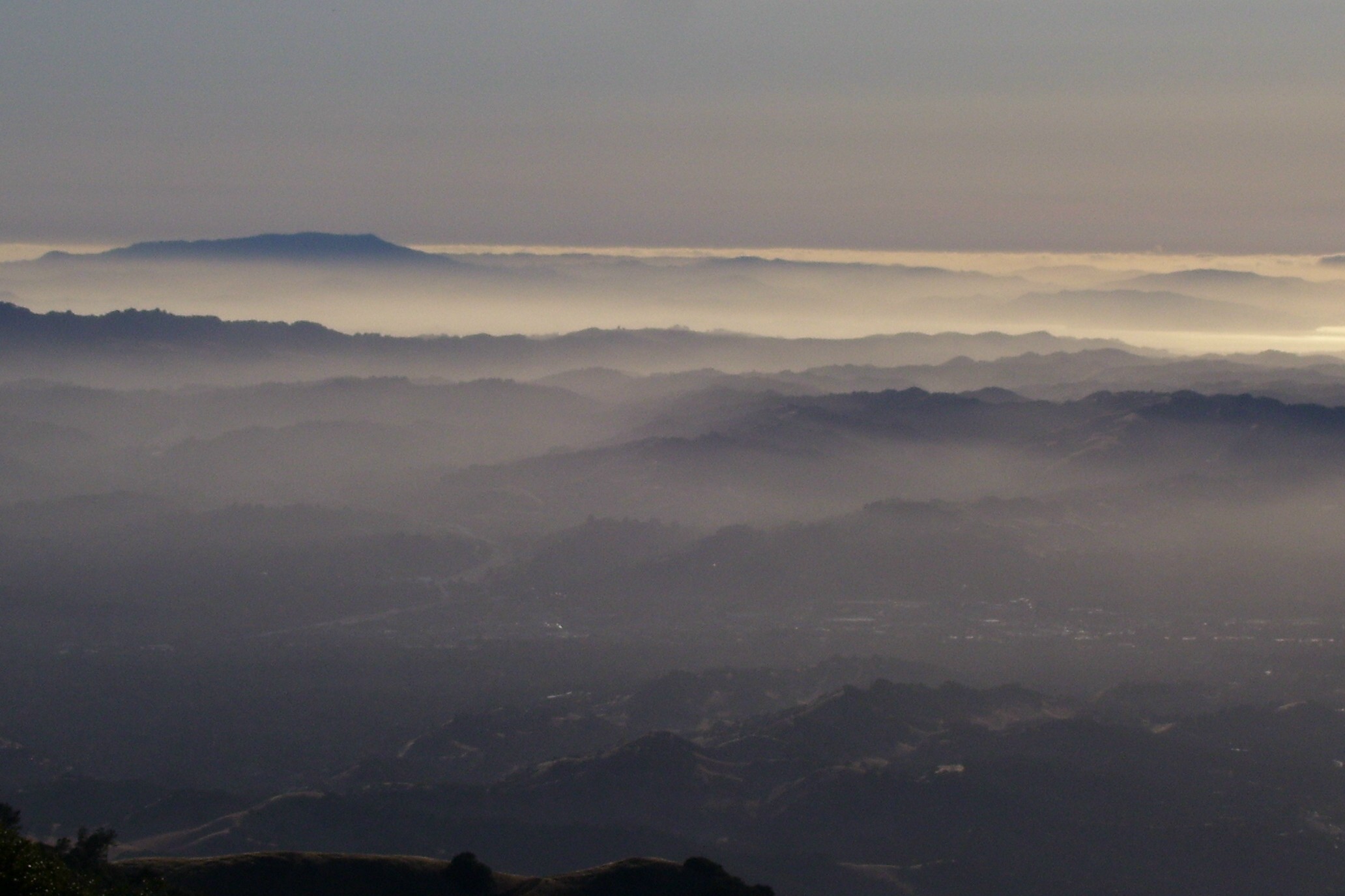 Walnut Creek, California
November 29, 2015 10:59am CST
Yesterday, I discovered that my friend's car is haunted by his overly emotionally reactive GPS. As we were driving through the Delta on the way to a gig in Lodi, I commented on the beautiful flocks of ducks and smaller birds flying South, and started singing "Oh Jesse, look over there, the birds are Southward bound" in my head. The lyrics are from a lovely song by Jesse Wincheser, one of my favorite songwriters. But then, as my friend and I were carrying on a conversation, the GPS lady interrupted us. "In two miles," make a right turn." "She really has no manners," I said. "She's been interrupting our conversations for the whole trip." My friend laughed and said, "Oh it gets worse. I wouldn't offend her. She's very sensitive." Just then, I looked up, and saw large flocks of ducks and smaller birds flying in circles, seemingly confused. "Look what she's done!" I said. As we got near our destination, she went silent, and we had to call our band mates to get to the gig. After the gig, which went well, I was feeling cocky and said, "That (bad word) had better not send us to Watsonville. Just do the same thing we did to get here only backwards." As if on cue, she said "Make a left turn at the next intersection." I said, "Don't listen to her! It's a residential neighborhood." But my friend dutifully followed her directions. We got a call from our band mates, who had been behind us, asking why we'd turned into a residential neighborhood. I demanded that my friend ignore his GPS and got us back on the main road, heading home. She was telling us to make a U-turn, would would have taken us toward Stockton, but I convinced my friend to follow my directions, and not hers. As we headed home, my friend told me that I must call her "directional goddess," and not the bad word I'd called her before . I begrudgingly did so, and she gave us proper directions the rest of the way home. She didn't remove the curse she'd placed on the birds in that one field (they were still flying in circles), but other than that, all was well. Once we were in more familiar territory, my friend told me of the time he and his wife had asked for directions to a sandwich shop, and the GPS had responded by turning the heat up full blast in the car. I just said, "You are a directional goddess" the rest of the way home, and we made it to his house without further incident. I will never call my friend's GPS a bad name again. Here's a link to Yankee Lady, for those who don't know Jesse Winchester's music.

Skip navigation UploadSign inSearch Loading... Close Yeah, keep it Undo Close Watch QueueQueueWatch QueueQueue Loading... Watch Queue Queue __count__/__total__ Loading... Find out whyClose burritodlx SubscribeSubscribedUnsubscribe930930 Loading... Loading
8 responses

• United States
30 Nov 15
I do not have GPS but would have a hard time trusting one. I have heard too many of these kinds of stories.

• Walnut Creek, California
30 Nov 15
I really didn't mean to make her upset. I had heard the expression, "Hell has no fury like a woman scorned," or somthing like that, but I didn't know that an angry GPS could affect birds in flight or a car's heater. I'm sticking with Mapquest.

• Bunbury, Australia
30 Nov 15
@TheHorse
You would do well to heed that saying, except it used to be 'Hell HATH no fury...'

• United States
30 Nov 15
I've never had a lot of trust for those things either, but my sister's partner's gave us perfect directions, even had us exit the highway to avoid an accident! It was a GPS on a phone (not Siri). My niece, on the other hand, has Siri and swears by her.


• United States
30 Nov 15
lol, sounds like a mad-dash trip i made some years back usin' the aunts gps (her'n momma insisted i'd a need fer such). i didn't curse't it, but prolly should'a coz it though i needed to go down field rows 'n turn right't places there was no right. add that to the 'get off't this exit' jest to tell me's soon's i'd done such to get back on...i figured it'd a phobia to o'erpasses??

• Charlotte, North Carolina
29 Nov 15
Directional Goddess-that is a new one on me!


• Walnut Creek, California
30 Nov 15
Their constant blathering makes it hard to have a decent conversation while driving. If she just told us to turn right in 1/2 mile, and we've driven 1/4 mile, does she really need to tell us to turn right in 1/4 mile?

• Bunbury, Australia
30 Nov 15
That is so funny. You'd swear they were human sometimes. I like the times she says 'at the nearest opportunity, get back on the road'. The GPS overseas took us down some incredibly narrow roads. We needed three seats in the front so I could be beside myself! But eventually I managed to relax and just enjoy the shrubs brushing past my window.


• Bunbury, Australia
30 Nov 15
@TheHorse
We were on a new road parallel to an older road. She hadn't caught up with the new road at the time.

• Roseburg, Oregon
30 Nov 15
My friend's GPS got us completely loss when he trusted it.

• United States
30 Nov 15
My GPS who we call Betty can be very temperamental and has been known to yell at me if I don't do as she wants.

• United States
30 Nov 15
@TheHorse
Turn now, turn now, I SAID TURN NOW!! She gets really upsets and then stops talking.

• Canada
1 Dec 15
Oh my, been there and didn't like it either. You made me laugh and worry about you at the same time. We discovered our travel angel wanted us to stick to the busiest highways and whenever we decided to take a quicker way to get to point B at rush hour she went on strike and would not talk to us until she calmed down. So why is she so important, why is she not able to see the traffic and send us on another route? I'll bet the new ones will do that. I'm sure I will buy one when they promise less traffic...