What do to Money?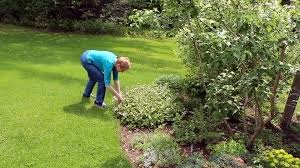 India
November 30, 2015 2:53am CST
I am talking about my child time,one day i am coming from school with my friends,at that time i got coin of 1 Rupee and i took it and taken to home.while i show that to mom then she ask me,how you got it,i said while i am coming from the school at that time i found it on road.so my mom said don't bring it home or use it at any place,put it in temple because if you put there then it will go to that person who loss it.so i done it and put in one temple in my street. One day my money was lost and i told it to my mother that i lost my money.so she told me don't worry i will give you other.i said if someone got it and put in temple then it come to me.mom said it come not like walking but when you do work then come. so i forget it and after grow up i understand at that time what she want to say.now days i change my mind little,if i got money from anywhere then i will ask that should anyone lost,if yes then give them and no then i will keep with me. I just feel that its gift for me from god because while i am child i lost my money to many time and this is that money comes as gift .if a put in temple then other will take it because nowadays thief also come in temple so what you say or do if you find money at that place where no one is around.????
6 responses

• Singapore, Singapore
30 Nov 15
I found some peso or even 5pesos before but now. I think I can't find any misplaced money on the road. Usually, I usually asked if somebody around lost it, if no one tells that it is theirs then I put it in my pocket for me to buy some chips later. :)

• India
30 Nov 15
yes me also do same take with me and feel that may be its here for me.

• Perth, Australia
6 Dec 15
If I found a wallet with lots of money but also cards inside with the persons name then I would turn it into the police and I would not take any of the money because that is stealing and dishonest. But if I found a lot of money on the ground I would just keep it. It isn't easy to find the owner of the money you find on the ground and if it was a big amount of money, if you randomly started asking people if they lost money they might lie anyway. So I would just keep it.

• India
6 Dec 15
yes you say right and all do same but like in my childhood i ,lost my coin and while i get small amount which value not more and no one around then i kept with me as gift,if big amount then just submit in police station because if you ask then everyone said its mine its mine so its better to let police to handle situation.

• Guizhou, China
30 Nov 15
If I am at that situation , I would rather give money back to the loser than keep it. but if I don't know where to find who are the loser I also call the police to help.when I was at sophomore year, I found about4000 yuan, at that time, the first thought coming my mind what I should do : keep it or give it back. To be honest, I ever thought it was a gift of the god give it to me and I should keep it , However, in the end I gave the money back and I choosed the second choice to call the police then they help me to find the loser. because if I keep so much money I would feel sorry about my conscience. So you know owing to that I gave it back.

• India
1 Dec 15
you are right my friend if money amount is more then loser always come for it and even they also inform to police so its better to we inform police about it,but if small amount then i keep with me.i like you as your thought and you are right.

• Singapore
30 Nov 15
Over here, the culture is to pick up the money that you found. It will bring good luck. When it is small money, most people will not bother to retract their steps to look for it. If it is a large sum of money, then obviously we should not take it.

• India
30 Nov 15
yes you not take then what will you do if you see large amount??

• Philippines
30 Nov 15
finder's keeper is practiced by some. when I pick up money and nobody owns it, I give it to the church as alms.

• Australia
30 Nov 15
That's fair enough ..If you found money and no claims it then it must be yours ..


• India
30 Nov 15
yes and take as gift because our also lost before at that time someone also keep with them.