Who will want your dinner sets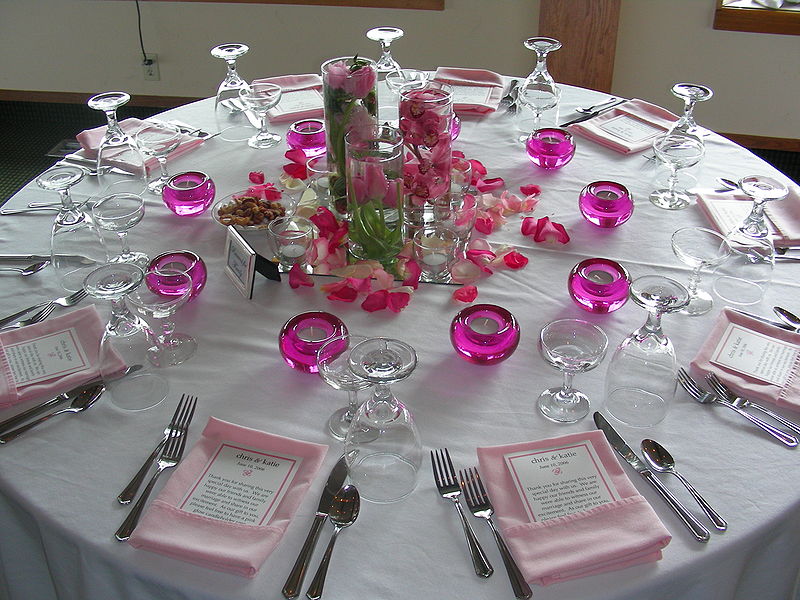 India
November 30, 2015 9:13am CST
Serving dinner in style was in vogue until lately but today most of the time food is ordered or guests taken to restaurants and entertained. The older generation must be having loads of dinner sets and other knick knacks that were being used while entertaining guests. Do you have youngsters who would take those sets and use them?
7 responses

• El Paso, Texas
30 Nov 15
I don't have kids and no sets either. I for one didn't want mom's because our taste in tableware is so different. Some things I would like to keep, but the problem is where to put it.

• India
30 Nov 15
With places having shrunk to store those delicate sets does pose a problem.

• El Paso, Texas
1 Dec 15
It sure does
@allknowing
I'm glad I never bought fancy stuff, most of my house wares are functional and if pretty came with that then so be it


• India
1 Dec 15
@rebelann
During our days it was a done thing to have formal dinners.


• India
3 Dec 15
As I did not do much entertaining in style,I do not have too much of dinner sets , or cutlery.I did have some bone china tea sets.While my mother was alive we liked to drink tea in those cups.Any way whatever I had,I gave to my sister and some to my daughter in law.I am glad that at least I have to deal with less clutter.

• India
3 Dec 15
We have done a lot of entertaining while we were in the city as both of us were working and entertaining was a part of our activity I have loads of stuff.

• India
3 Dec 15
@allknowing
Yes,I know.Do you think you could sell somethings?

• India
4 Dec 15
@silvermist
Its a rigmarole silvermist. I would rather give them away to the nuns may be,. They too entertain. Don't they? (lol)


• Mangalore, India
30 Nov 15
I agree, there is no time now for elaborate table arrangements and serving dinner on bone china dinnerware and crystal ware for desserts , the washing up that comes later ! I have packed most of mine in cupboards, although I love looking at them once in a while, clean them and put them back...

• India
30 Nov 15
There was such a craze to acquire crystalware. I have so much of everything all collecting dust. I have a beautiful bone china tea set too. No one wants them now as no one entertains the way we used to.


• Malaysia
1 Dec 15
@allknowing
Talking about tea set, I like to have a proper set of tea set, as I think drinking Chinese tea in those tea sets taste differently. I prefer the clay tea set.


• Malaysia
1 Dec 15
I'd love to have and thought of having them when I was young, but when I really have my own house, these are not so practical for me. I just use whatever I have, and did not purchase a proper dinner set as they can be very costly. Moreover, with young children at home, and I can be quite clumsy, I prefer just use whatever we have in hand. I can feel quite stressful while using elegant dinner set.

My elder cousin sister has different dinner set for different occasions, she has sets for Korean, Japanese, Western and Chinese meals. It does look nice when serving and eating the food, but it can take up lots of space to keep them as well.


• India
1 Dec 15
I remember a friend of mine had lead crystal. They lived in style. When one of her maids broke a piece she said there was mourning in the house! Why have something that needs so much care!!!? Who will get your counsin''s legacy? (lol)

• United States
1 Dec 15
I haven't used my fine china set in over 6 years. You are right that we don't seem to entertain as much. When my family gathers we are too many to all sit at the table and usually do a buffet with disposable dishes.

• India
1 Dec 15
I pity those dinner set manufacturers. They will have less and less - in fact no demand at all in the not too distant future.

I have a whole lot of stuff which we were using earlier but not any more.

• Aurora, Missouri
30 Nov 15
No,
@allknowing
, I do have a set of fancy table wear, but have never even gotten the items out of their original packing boxes. My daughter and I never had occasion to entertain guests that we needed such, and now can't entertain because of her health conditions. It will probably simply be sold at a later date.

• India
30 Nov 15
Was that gifted to you and if not why was it bought in the first place



• India
30 Nov 15
You will find a box of tissues in place of serviettes on my dining table. (lol) and this in a house where doing everything in style was in vogue not so long ago. We had a lot of help around and that is history now. We have a lot of stuff tea sets, crockery, cutlery the works but no takers.