Is it Unlucky Place ?????????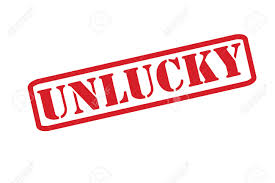 India
November 30, 2015 9:16am CST
In front of my house there is one shop,before 15 years there is artificial ornaments shop which is very nice and owner of shop also earn lot of from it.He make his home from that shop earnings,his son and daughter also enjoy good life by studying outside country. Then one day i don't know what happened them that they decided to close shop for permanent and go away from there even though they were profiting from it.lots of people try to explain them but he made his mind to sell it. When they put board outside for sell then not get customer for it but get one customer for rent,so he decide to give on rent,after one month that person who took it for rent has decide to leave place because his business is totally in loss.like this almost above 15 person came and gone but all were in Hugh losses ,so finally that shop is unlucky place for all who want to do business that place. so after that benefited business closed no one get profit at that place till today.lots of person came and try to do business but all are leave that place because of no success and no profit. So what is call it Unlucky place or else??
7 responses

• Ireland
30 Nov 15
Something to do with fengshui?

• India
30 Nov 15
are you talking about that Chinese symbol like black and white in round shape?

• Ireland
30 Nov 15
@birjudanak
something ancient chinese architects pay attention to.

From Wikipedia, the free encyclopedia Jump to: navigation, search For other uses, see Feng shui (disambiguation). Feng shui A Luopan, Feng shui compass. Chinese name Traditional Chinese ?? Simplified Chinese ?? Literal meaning wind-water Transcriptions Sta



• India
1 Dec 15
yes i also feel that but its place profit is going on and suddenly after sell its always loss.that person who sold is also not settle till anywhere,so i just want to say that if you going good then why you stop instead of go ahead and second thing sometimes someone bad eye also work,though someone call it superstition but its happen.

• Philippines
1 Dec 15
@birjudanak
It could be because its owners thought that they could do better in other places. Or just like what some says, luck doesn't strike every one.

• India
1 Dec 15
@KnehKnah
yes what he has problem while close this business his luck also gone with it.

• Canada
1 Dec 15
I don't believe in luck. There are good reasons why the business did not work out.

• India
1 Dec 15
yes you are right but may be because one person do mistake or three person but not 15 person do mistake so all around here thinking that may be something there in place,

• Canada
1 Dec 15
@birjudanak
For me to make an intelligent response I would have to know the whole history and have carefully talked to each person. So at this point I will leave it alone as I am not able to do that but there is no such thing as luck as far as I'm concerned. Nice talking to you!.

• India
1 Dec 15
@totobasso
yes but sometimes if you loose opportunity when you get then after it you never get it.i just want to say that if you are going good then you not have to lose it by yourself.

• Lucknow, India
30 Nov 15
Really??? For years he made his life out of his shop and because the new guys are not able to run the shop, it suddenly became unlucky???? God, what has happened to people?? People are so damn arrogant that they won't accept their mistakes but will rather start calling a place unlucky!!

• India
30 Nov 15
no i said that when he run business its earn very good but while he closed even though no suffering of loss from that time no one is going to make profit from that place.its lucky unlucky second thing but if you close your shop in profit time then some one bad eyes put at that place so its not good for business more,like this feel.its opinion.

• Lucknow, India
30 Nov 15
@birjudanak
Brother, I understand your point, but even if he closed it while it was in profit, it does not mean it turned unlucky for others, right??

• India
30 Nov 15
@Rationalwriter
you are right because other has don't know how to do business but more then 15 person unsuccessful at that place so all feel that it may be someone bad eye there.


• India
1 Dec 15
at that place one person start mobile repairing and recharge shop,who has also shop at other place who are profiting to much there,but here not at all.here in our country there is slogan in our language its means that while you are going to profit at that time you not have to do loss by yourself.

• Green Bay, Wisconsin
30 Nov 15
It sounds like people want the original business back.

• India
30 Nov 15
no that person sold it and now here who ever come they all are going in loss what ever business they do and they sell to other in just 1 or 2 month.