The backpack woes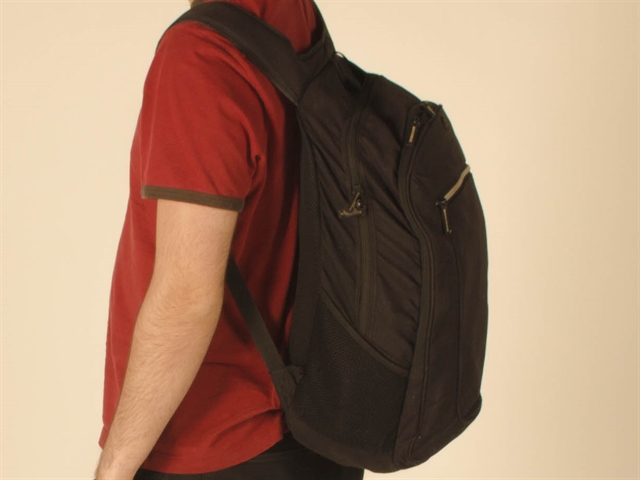 India
November 30, 2015 7:44pm CST
Like anyone else I too went in for a backpack expecting it to be of great help to me during my holidays. Least did I know however how inconvenient it was to pick up something from there while travelling. It is alright to just pack things and open it in the hotel room for example but never keep anything in there that you might need while you are travelling. That could be a harrowing experience. Do you own a backpack?
8 responses

• Philippines
1 Dec 15
My daughter and husband has them . I just borrow from them if i need to .

• India
1 Dec 15
Do they open the backpack while travelling or just carry their stuff?

• Philippines
1 Dec 15
@allknowing
I don't because my important things is in my sling bag which i carry with me always.


• India
1 Dec 15
@SIMPLYD
Which means that all what is said about the backpack giving anoney free hands is not exactly true



• India
3 Dec 15
@allknowing
You are right.It can be used instead of a suitcase.You can put all the things there and you can unpack it when you reach your destination.For other things you can carry a handbag.

• India
4 Dec 15
One needs a handbag which does away with the myth that with a backpack hands are free


• India
5 Dec 15
@allknowing
Yes,at least I need a handbag.I do not carry a backpack.


• United States
1 Dec 15
@allknowing
one shoulder. ive been teased because of it- " just buy a purse".


• India
1 Dec 15
Taking it off each time you want something could be quite cumbersome compared to having what you want in your hand bag.

• Malaysia
1 Dec 15
I like to carry a backpack as it's not so tiring while carrying it. But, if I'd have to always pick up something from the bag, I prefer to smaller sling bag. I usually put my important things, such as wallet, mobile phone in the sling bag, as I think I can't really "protect" my backpack.


• India
1 Dec 15
So that thing about being hands free when one has a backpack is not true


• Malaysia
1 Dec 15
My husband is the one that carries a backpack when we travel. We like the ones that have a lot of compartments for the exact same reason you mentioned - it's a hassle to dig for stuff when you need them.

• India
1 Dec 15
I remember when I had carried a hand bag with lot of compartments. I had put numbers with a list as to what goes where. But in a hurry it all went haywire. I now have only one compartment. It is easy to dig into one

And when it comes to a backpack you can only access it when you resting somewhere.

• United States
1 Dec 15
I own one as i use it for when traveling to my mom's to pack things in or my boyfriends. That's about all i use mine for

• India
1 Dec 15
That's what I see its use. Saying that one's hands are free is fine as long as we do not need to open it while on travel. You cannot put anything in there that you might require while one is travelling - may your passport, credit, or whatever.

• Philippines
1 Dec 15
Yes, I have backpacks. I always bring one when I travel far.

• India
1 Dec 15
Perhaps use it in place of a suitcase. You still need a small bag to put in your essentials.