Car Repair Prognosis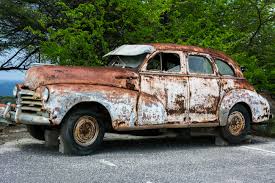 Saco, Maine
December 1, 2015 2:12pm CST
Well, my fears were not unfounded. I came away with an estimate for just two of the repairs my car needs of a little over $1,000. When I got home and really took a look at the paperwork, I realized that they'd marked the price of the parts up almost 50%, and that their hourly rate is $125. I'm glad I didn't make an appointment for any of it, as I have another one at a different place tomorrow. A very good friend of mine has been going to the second garage for years, and when I called to make an appointment, the person I spoke with laughed and said, "I think I can guess where you got THAT estimate!" When it comes to car repairs, I get so stressed out that I have, in the past, jumped on the first estimate. I'm not rushing it this time and will shop around, even if it means going to several more garages. If I had gone with this first outfit, I would have been broke the whole month of December. I have other bills, and of course, there is Christmas to consider. I'm not a gift-buying fanatic, but I do like to do a few things for my grandkids. Hopefully, I'll get a more hopeful and more reasonable estimate tomorrow. Only time will tell!
6 responses

• United States
1 Dec 15
$125 an hour...holy toledo.

• Saco, Maine
1 Dec 15
@AbbyGreenhill
Ya, that's what I thought, too! I mean, I don't wanna buy the garage. Just have my car fixed.

• United States
1 Dec 15
@Raelove
It will be interesting to see what the second places says.

• Saco, Maine
1 Dec 15
@AbbyGreenhill
Yes, and there'll be a third and fourth if I don't like what they say. I wasn't going to shop around, but I can't afford to be broke all month long either.

• United States
1 Dec 15
Usually labor is the most costly part of the repair. Hope you can find a good mechanic and get it fixed without having to rob a bank

• Saco, Maine
1 Dec 15
@Marilunda1225
Well, if my friend is right, then this place tomorrow will treat me right. I'm going to tell them, too, that if they do, they'll be getting a return customer.


• Saco, Maine
1 Dec 15
Thanks. I hope these guys a bit more honest and lot less greedy.

• United States
1 Dec 15
Unfortunately, there seem to be more dishonest mechanics than honest ones.

• Saco, Maine
1 Dec 15
@websitewithnoname
Well, this wasn't even a mechanic. This was the service manager. I didn't like his attitude right from the get-go, so that should have told me something. Glad I didn't place my life in his hands.

• United States
1 Dec 15
that is about the going price these day.But look around is this person well known.How about his job.Does he do great work.Yes,you may get it cheaper but how about the quality of the work.Good luck