A Little Consideration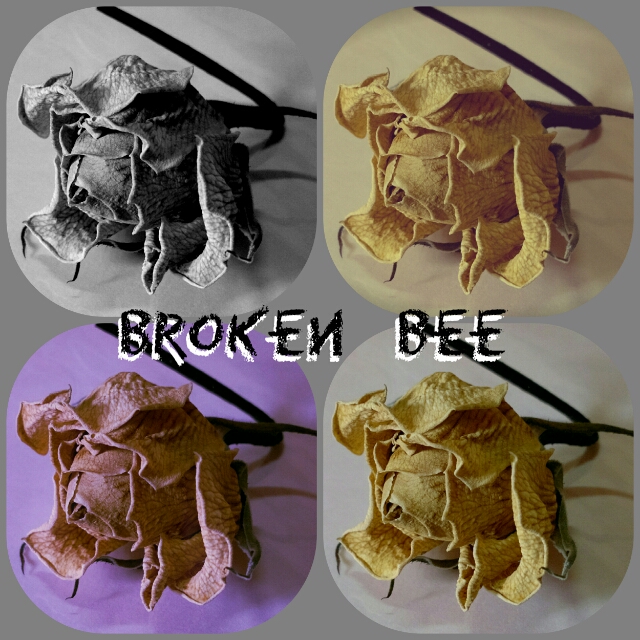 Philippines
December 1, 2015 3:14pm CST
I was a bit dismayed this morning when I went downstairs. My father told me to look at my clothes that I washed almost the whole day yesterday. I think you could imagine just how much clothes are there in the clothesline when I washed from morning til afternoon and I am quite sure that most of them are still damp because it wasn't windy last night and we already have cold mornings. I went out and I had seen my sister-in-law already getting my clothes from the clothesline. She was placing them in an empty basin to free some space because they will wash their clothes. She asks her sister to come here once in a while to wash their clothes. I took my other damp clothes but I didn't remove them from the hangers and placed them inside the house and some, upstairs. Then the other clothes that are still wet (at least 50% dry) are left at the clothesline. Then she took the basin inside the house, with my clothes folded into two. I checked those and found out that they really are still damp. I should get them this afternoon to fully dry them up before fixing them inside my cabinet but she already took them out of the clothesline. So, I had to get a hanger with pins and I pinned them back but for sure it will take longer to dry them up because they are inside the house. I just hope she had a little consideration not to let her sister wash today to give time for my clothes to dry up. They could just wash any other day because they are not working. Now, I have additional things to do. I have to iron my clothes in just a while to make sure that they are already dry. Are you considerate to others?
9 responses

• Philippines
2 Dec 15
she is mean. But I think you should be patient. maybe she is testing your patience and attitude; or maybe is has her period that is why she did that on your clothes.

• Philippines
2 Dec 15
Yes Ate. I think I need to be patient. And she should be thankful that I didn't have the energy to argue with her at that time. Lol! I was too tired from washing all those clothes. Now they are neatly pressed and folded.

• Philippines
2 Dec 15
@brokenbee
nice you put your anger into neatly folding your clothes. That is sublimation, a defense mechanism that we must have when we are angry at something or to somebody

• Philippines
2 Dec 15
@ridingbet
hmmm I didn't know that Ate. Haha! But yes, it was also good that it happened or else, maybe my clothes still need to be folded and pressed. Sometimes I just put them in my cabinet without ironing them.


• Philippines
2 Dec 15
You have a mean sister in law. Who owns those clotheslines? If I were you, I will tell her not to do that next time around.

• Philippines
2 Dec 15
Yes, she is mean. She has that rudeness. That's ours so we can make use of it. I just cannot complain. I am not very vocal when it comes to these things. But since she is older, she must have been more mature to decide about it. There were times when even if I wanted to wash my own clothes, I just could not because she had already occupied it and she even lets their clothes stay there even if it had dried up for how many days, waiting for my mother to get and fold it for them.

• Philippines
2 Dec 15
@brokenbee
So she is older than you. And she is not even the owner of the clothesline! I admire for still controlling yourself. Okay, it's good for your mother to talk to her.

• Philippines
2 Dec 15
@salonga
yes she is older than me. That is also one of the reasons why I could not complain. I am too shy to tell her that what she did is wrong. My mother also refrains from confronting her thinking of what my brother would feel.

• Philippines
3 Dec 15
Hello
@brokenbee
, maybe they should just wash their own clothes instead. if they are older, they should act as role model, maybe they are afraid or insecure about something.

• Philippines
3 Dec 15
Oh yes, they wash their own clothes but they should have scheduled the next morning when they saw that my clothes were still damp.


• Philippines
2 Dec 15
Yes, I really wanted to complain or explain but then, she is older and she should realize that what she had done isn't right. But I don't know how she will know. Maybe when somebody does that to her too.

• Bunbury, Australia
2 Dec 15
Some people are not very considerate at all. Having damp clothes all over the house can be a real nuisance.

• Philippines
2 Dec 15
Yes that is true. It's good that all my clothes are already dry now.


• Philippines
2 Dec 15
Yes, but it's not always that I occupy all. That was the only time I washed that much. She could have just made an adjustment of washing the next day. Or maybe she could just made use of the other clothesline outside if she wanted to and not removing my clothes which are still damp and already folded them. That was so rude. When it's her time to wash, I never wash mine so that she could occupy the clothesline as much as she wanted.


• Philippines
2 Dec 15
Yup. i was too tired the other day from washing and then I have to iron everything the next morning to dry them up whoa! Good I am not a warfreak. Ahahah


• Philippines
1 Dec 15
Yes, that's true. I just hope that will be the last time she will do it.