Family dollar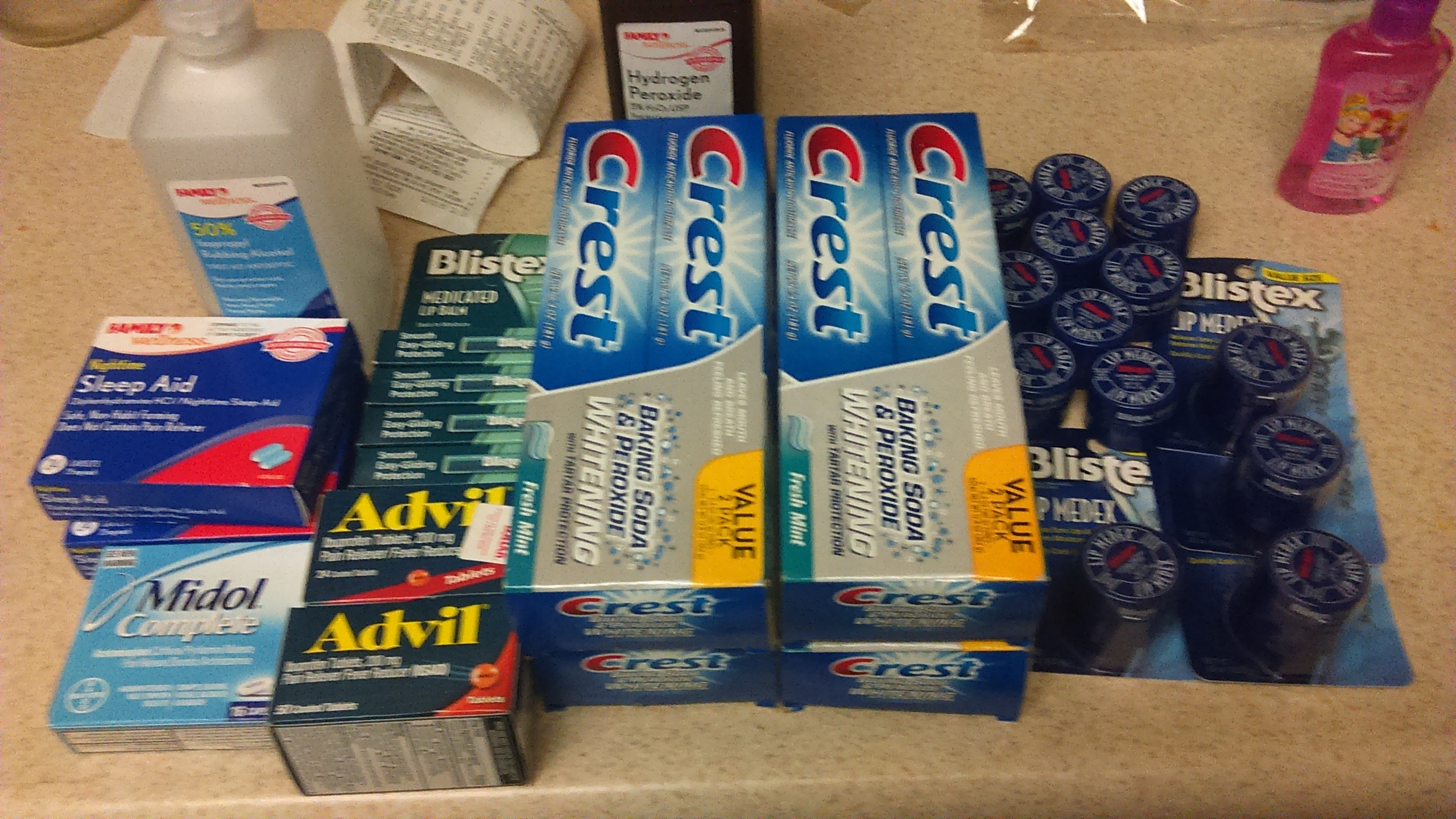 United States
December 2, 2015 8:37am CST
I had to once again go to family dollar for my free stuff. I hope I feel like going when the temp drops. I try to do my shopping in one day being that it's getting colder. And plus, I never know if the company stops offering the program. Get it while it is available. I also went looking for a gift for my niece. I swear I am going to feel bad during Christmas when I hand over a bike to my nephew and a bag of junk to my niece. The image is of my free stuff. I put tooth paste in gift bags and some lip chap balm. It's famous around here so, I got a lot.
9 responses

• United States
2 Dec 15
Our little town has a Dollar General and Family Dollar - the Dollar General is so nice compared to the other one which is junky looking. We went in there once and that was enough for me, I'll stick with Dollar General.

• United States
2 Dec 15
I have no dollarr general here where we live. I have been in a few down south though. I loved it a lot when I was near one.

• United States
2 Dec 15
@sharon6345
Down here D.G. is the dollar store of choice I think.


• United States
2 Dec 15
I was told that the girl will be jealous of her brother getting a bike.


• United States
2 Dec 15
If shipping were not an issue I would send you a few. I have more than I need right now. I am giving away 5 and keeping three.

• United States
5 Dec 15
That's alot of good stuff being it was free. I have the same issue with 2 of my nieces one gets jealious if one gets something and the other doesnt. For their birthday we bought them the same gift but it was their big gifts and the small gifts we did differently. I guess it's just the age their at and that's why it's like that. Hopefully as they grow older it won't be like that.

• United States
7 Dec 15
Yes they have a little sister and brother now so hopefully that will help them.

• Roseburg, Oregon
2 Dec 15
Give your neice something nice that she will like. Did you find out stuff she likes.

• United States
2 Dec 15
No I am going to find something personalized that she will have forever..

• United States
2 Dec 15
crest toothpaste is quite a find at the dollar store.

• United States
2 Dec 15
It's priced the lowest that I could find there too.

• Toronto, Ontario
2 Dec 15
I thnk people tend to think of what they get and not the thought behind it. This reminds me of the time my brother bought his house. I made a gift basket of household items (worth a few hundred dollars), and he whined he wanted video games. I have never bought him a gift since.


• United States
2 Dec 15
You be amaze what people have found in these stores.