The worst company in Japan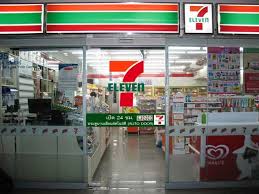 Guangzhou, China
December 2, 2015 8:46am CST
Tonight I learned a news from TV. Every year in Japan there will be a vote for the worst company and this year it is the fourth election. And in 2015 the worst company in Japan is 7-11. Oh... 7-11 is just so popular. There are two 7-11 stores nearby my home. The news said 7-11 in Japan treat the employees bad, and they are especially mean to the overseas students. This is my first time to hear the negative news from 7-11. Hopefully they will make some improvements and don't be the winner next year.
6 responses


• Singapore
3 Dec 15
I think the franchise owners are the ones who treat the employees badly. They are small owners, and they probably do not give good salary or good benefits to the part-timers. The fact that the job requires mid-night shift is another reason for scoring low in employee satisfaction.


• India
3 Dec 15
whats happened in that company and how they bad to employee?

• India
3 Dec 15
@youless
hum this is bad why worker not do anything.

• Roseburg, Oregon
18 Apr
7-11 here is a good company with fast food that you can eat on the go. They also sell a little of everything.