Be careful when your ordering letters from Santa and who your ordering them from!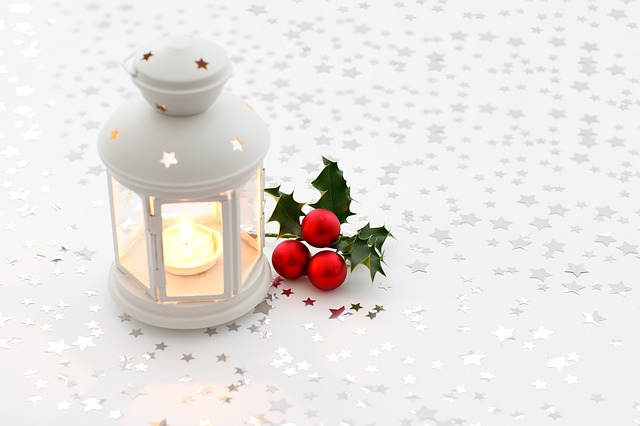 Rochester, New York
December 3, 2015 3:53pm CST
When my nieces were little they received a letter from Santa. One of the ladies who used to work with me had an older brother who plays Santa in the mall. He came in to see her one day and I was floored.. he looks exactly like Santa! I mentioned that I wanted to have Santa write to them and was looking online for a place to have a letter sent to them. Her brother wrote a letter to them and sent along his photo for them as well. They received it on Christmas Eve and loved it. I have met a few folks who were taken in by those internet Santa's.. you know the "Send me $$ and I'll write your child a letter!" types. It's a horrible thing to use Santa Clause to steal and scam folks from their hard earned money. While there are some legitimate sites that won't scam you and will follow through with their promises and your child will receive a beautiful letter from the Man at the North Pole. There are some who, according to the BBB (Better Business Bureau) are using this holiday to steal your credit card information, while other's sell your address, name and Phone number to spammers. For more information, visit BBB.org. Here are some great sites that I have had friends use before. https://northpole.com/ http://www.royalmail.com/letters-to-santa http://www.santa.co.uk/

The experience and memories of a good Santa Letter can last a lifetime, for both the children and the parents.
4 responses

• Roseburg, Oregon
4 Dec 15
That is so wrong to scam people pretending to write letters from Santa and than steal the parents credit card information.


• Rochester, New York
4 Dec 15
Exactly and then they can use that info and buy things from online.

• Ireland
3 Dec 15
That's such a unscrupulous thing to do!

• Rochester, New York
4 Dec 15

• Manchester, England
4 Dec 15
These people do not have morals, but taking advantage at the cost of a child's pleasure does not worry them at all. I still have a template on my computer for a letter from Santa which I created some 15 years ago. A work colleague wanted a letter sending to her son, so I ended up spending several hours designing a convincing festive letterhead and then adding the text. I used this template to produce letters for a few other friends, but have not had a use for it for years now.

• Rochester, New York
4 Dec 15
It was great of you to do that for your co-worker. I bet her son loved it!

• Manchester, England
4 Dec 15
@LisaSteinmetz
It was quite a daunting task because I had to be certain that it was convincing since it was for a child. I spent most of the time amending minor details and then sitting back and trying to decide whether it would have convinced me while I was young. My biggest worry was how to justify that the letter arrived without a stamp, but finally managed to create a special stamp like image and added "Santa's Mail No Stamp Required". The thought of producing something inadequate horrified me because Santa Claus is so important to a child.

• Rochester, New York
4 Dec 15
@Asylum
True, but Santa has his special magic he an make things appear and reappear wherever he wants them to, thanks to his elves that is. lol The girls found their letter on their tree a few days before Christmas. He thanked them for visiting him and thanked them for the hugs they gave him, etc...


• Lenox, Georgia
4 Dec 15
Scamming people in general is terrible but especially this time of year it is worse! I hope everyone is careful and thank you for the warning.

• Rochester, New York
4 Dec 15
Unfortunately there are folks who are always out looking for a quick buck and have no desire to earn a living honestly.