Is it now ok?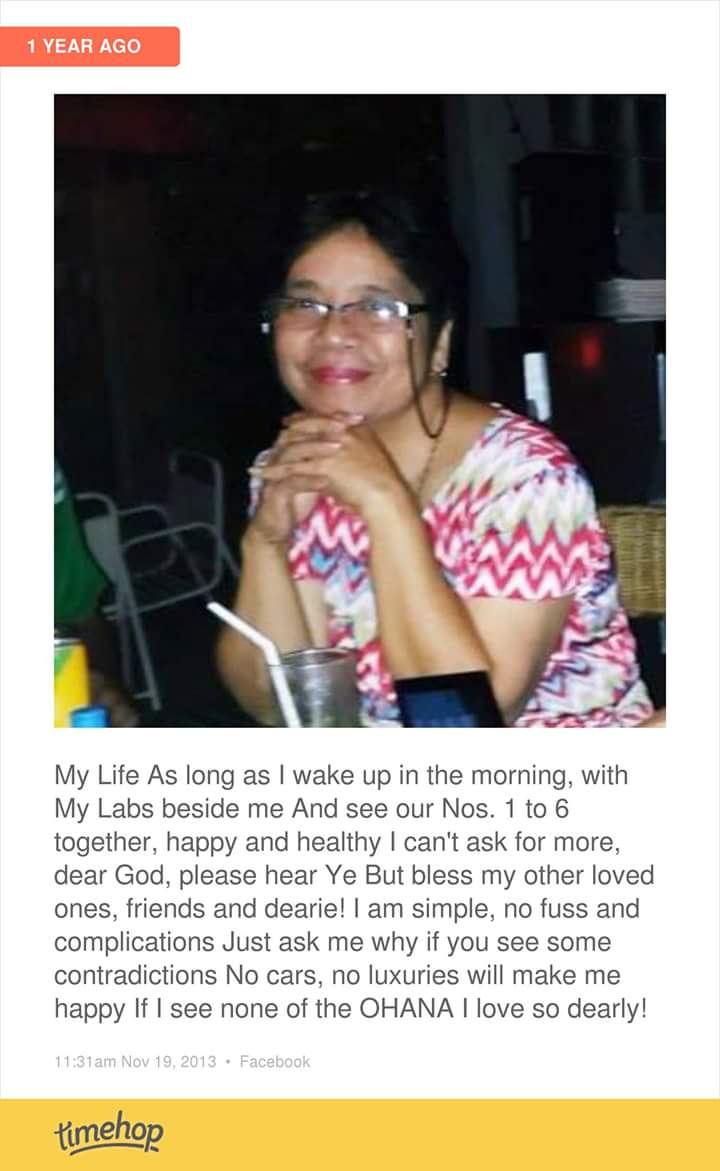 Philippines
December 4, 2015 12:39am CST
Yes, because November came & went, but my Doc never sent me a message that I need to go to the Cardinal Santos Hospital in Manila for my bloodchem & bodyscan! Could it be a sign that my recurring cancer is now ok? Meaning, gone? Am I now cured? Just thinking.
10 responses


• Philippines
4 Dec 15
Miracles can happen my friend . Just keep praying because we also are praying for your recovery .


• Philippines
4 Dec 15
I pray, as I'd been praying, for that since it recurred last January, my dear Sishy. I already had the 1st of the supposed 3 sessions of treatment, the Radioactive Iodine Ablation. But, I never had (yet), the Doc's evaluation of labtests after I discharged from the hospital last May 9. I texted him already but he did not textback. Maybe he is very busy as he has hundreds of cancer patients. I can call him but am having double thoughts. What if he tells me I need to go to Manila, ASAP? That means I will be confined for the 2nd RAI treatment while the world is having fun for Christmas!

• Philippines
6 Dec 15
I sincerely hope the cancer that is afflicting you will be gone. (I read a post on Bubblews that we should not make our sickness our own or claim it as our own; hence YOUR cancer is not yours But you are sick of cancer.) Like me, I do not say I have my RHD, but I am sick or ill of RHD. Prayers help, my dear. Faith and trust in the Lord, and He will listen to you.

• Philippines
6 Dec 15
Thank you so much, my dear friend! Ever since I got this, I always told myself it's not true. Not to me. But my Doc said, I should not be in denial for so long, because it will make my fight very difficult. So, I tried to accept it & sought treatment. Our 6 kids were still very young then (Bunso was not yet even in the prep school, now she is in 2nd year College). So, you can imagine how long I've been fighting against this big C. And you are absolutely right: prayers helped me & are still helping me in my darkest hours. Our God will never abandon us, my friend!

• Preston, England
4 Dec 15
hope it proves to be good news for you


• Philippines
4 Dec 15
I'm not really sure what my Doc's reason is, my dear Momma. But, because he hasn't sent me a message nor answered my text, I assumed he has no need to. So I want to forget this matter for now. I want to enjoy Christmas, my dear Momma. I hope I will not be facing a worse problem come January.


• India
5 Dec 15
yes my friend that your cancer go away from you and i hope its true and you will enjoy your life with family because you are such a nice and strong person and cancer cant win over you.my all wish and bless with you.


• Green Bay, Wisconsin
5 Dec 15
The only way to know that would be to do the blood chem and body scan.