Speaking of Memes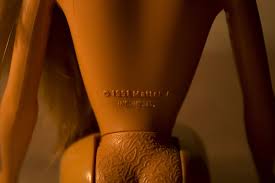 Saco, Maine
December 4, 2015 6:15am CST
Some of the things I see on Facebook cause me to wonder if people even think anymore or if they simply just follow the crowd, not daring to disagree or be different. Earlier this morning, I saw a meme posted by a woman I know well (and who I thought was relatively intelligent) that deals with a new video ad that the Mattel company has put out in which little girls assume various career roles. The point of the video is that "little girls who play with Barbie dolls can dream of being anything they want to be." And this is troubling on so many levels. For years, Barbie dolls have symbolized thinness and beauty and have, as Mattel hoped it would, inspired little girls to strive for the same. But since the public outcry against glorifying good looks, Mattel decided to fall into line and produce an ad that encourages diversity instead of complicity. Strange, though. All the Barbie dolls I've seen are still slim and gorgeous. So Mattel's not quite there yet and won't be until they produce a few that are a bit overweight and have less than perfect hair. Do the people who post this stuff on FB not realize that this is just Mattel's latest marketing ploy, and that the company couldn't care less about how girls perceive themselves? I'm seeing lots of "feel-good ads" nowadays both on FB and on TV that end up being nothing more than marketing tools for some product. Is this how companies are now raking in the big bucks...by appealing to emotion as well as to greed? I watched the video, and unlike the woman who posted it, I didn't find it "cute" at all. I could already hear the cha-ching sound as Mattel's stock shot up on Wall Street once all those who do find it cute decide to buy Barbie dolls for THEIR girls in hopes that it will inspire them to bigger and better things. If this is the kind of thing that really matters to so many, should we even wonder why the world is in such a muddle?
7 responses


• Saco, Maine
4 Dec 15
@LadyDuck
The dolls I played with had hard plastic heads and cloth bodies. The mouths were open, and you could see a set of tiny plastic teeth inside. Only later did soft-headed dolls come into existence. But by that time, I was beyond that stage.

• Saco, Maine
5 Dec 15
@LadyDuck
I can't remember at all what my first doll was. I just knew that I wasn't that into dolls even then. We were very poor, so the best we could hope for as far as toys were concerned were hand-me-downs that other kids outgrew. YOUR doll was lovely, though. And it's wonderful that you still have it! If I were to choose the type of doll I like most now, I'd have to say a rag doll. Basic, simple, folksy and comfortable to cuddle with.


•
4 Dec 15
I'm waiting...there is a meme for 'Trailer Trash Barbie" but Mattel hasn't seemed to jump on the bandwagon for it yet.

• Saco, Maine
4 Dec 15
@PhredWreck
I doubt you'll see it anytime soon. As "real" as they want people to think it gets with those dolls, the fantasy still, and always will, involve striving for beauty. It's what the promotion of these memes says about people in general that scares me.

• Saco, Maine
4 Dec 15
@PhredWreck
That's right. It's not cats and dogs who are buying into all this. So what does it say about us?

•
4 Dec 15
@Raelove
Basically, it says if we are told something often enough, the majority of people will begin to believe it is a fact.


• Louisville, Kentucky
4 Dec 15
I know when I was young, I always strived to be what I considered to be perfect. I was always so worried what 'society' would say or think. I blame a lot of it on TV, movies, commercials and even magazines where they have a skinny model with the perfect body. They don't tell you that the pictures are photo shopped. It has taken me a very long time to realize that I don't care what anyone else thinks but myself and my doctor. Sure, I could lose some weight but overall I am happy with who I am and my imperfections.

• Saco, Maine
4 Dec 15
@simone10
I can so relate to that. I was a chubby teenager, and I never felt like I fit in anywhere. It has taken me all my life to finally be happy with who I am and what I look like. I wish companies like Mattel would stop trying to tug at our heartstrings to sell a product that long ago set a bad precedent for little girls.

• Saco, Maine
7 Dec 15
@simone10
I just worry about my weight now for health reasons. As long as I feel that I'm clean and dressed appropriately, I'm fine.


• Boston, Massachusetts
5 Dec 15
The reason that Barbie is less popular than she once was has nothing to do with her dimensions or her career choices - after all, she's been a doctor, a dentist, etc. Basically it is because little girls are choosing dolls that are trashy and garishly dressed and reflect their generation. And those dolls aren't proportioned naturally, either. I played with Barbies and even made clothes for them when I was young, and I don't remember even once thinking that I needed to emulate a doll. I am pretty sure that I knew she wasn't real.

• Saco, Maine
5 Dec 15
I probably wasn't clear enough on this. The point of the meme wasn't the fact that Barbie could be whoever she wanted to be. The little girl in the meme was the one aspiring to bigger and better things because she was imagining her dolls to be, too. Which is why I thought the meme so ridiculous. No matter what Mattel tries to do, the dolls are still the same, despite the outfit they're wearing. And sadly, I do know some little girls who were addicted to the dolls and who aspired to becoming as beautiful and glamorous. It's good that you weren't among them. I think I know the other dolls you're talking about, and I see no point to them whatsoever. But they sell, and in the end, that's all that matters to the companies that produce them.

• Boston, Massachusetts
5 Dec 15
@Raelove
But what happens if Mattel starts making fat Barbies, short Barbies, ugly Barbies, etc., and no little girl wants them? I can see parents buying dolls that their kids utterly reject because playtime is fantasy time. I might not have grown up to be Barbie - for one thing I could never wear those high heels - but I wouldn't have wanted Barbies who weren't beautiful. I can see the dolls with imperfections being popular with parents who want to teach some moral lesson through toys, but it rarely works. Kids want what they want, and they will just relegate the unwanted dolls to the bottom of the toy chest.


• Saco, Maine
4 Dec 15
@marlina
My daughter had some friends who were obsessed and whose parents bought them every Barbie doll that came out. My daughter never even owned one, as we couldn't afford them, and I always thought they were silly anyway.


• Nairobi, Kenya
4 Dec 15
The unfortunate thing is that this is the kind of the world we are living in,too sad