A Letter to Santy Claus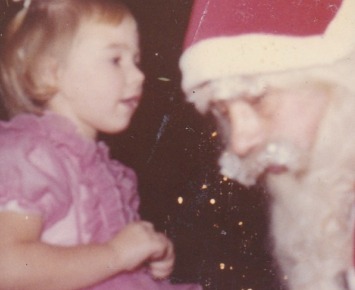 Daytona Beach, Florida
December 4, 2015 3:28pm CST
Dear Santy, We've known each other for lots and lots of years. I really didn't mind when you stopped bringing toys but come on I've been waiting for steak, lobster and caviar for so long. I've been really good this year and working hard. Do you think you can bring me the food? I would like to put in a word about my online friends please proved them with inspiration all next year so that they can keep on posting and making money. Let them healthy and happy. I would ask you for money but I don't want to be greedy and I can make it on my own. However if you could spare some bucks that would be alright. Hope all is well with you and will be waiting for you on Christmas Eve. Since I'm a grown-up I figure I can wait up for you just to give you a hug and say hi. With your help Santa please whisper to the Lord Yours truly, Rasma Picture of little me with you so that you can remember me.

Famous song from Janis Joplin Her voice was brilliant RIP Janis Lyrics: Oh lord won't you buy me a Mercedes Benz. My friends all drive porsches, I must make ...
7 responses

• Northampton, England
6 Dec 15
Nice letter. I hope you've been a good girl this year.

• Ft. Lauderdale, Florida
6 Dec 15
Heck by the time he pays for the sleigh, pays off the reindeer and elves he can't afford a burger at McDonald's!!

• Chandigarh, India
5 Dec 15
beautifully crafted, If Santa visited me first I'll definitely talk about you an show your letter to him. He visits you first tell him to bring the same for me too. In return I will give him a warm, cosy and tight hug.



• Bunbury, Australia
4 Dec 15
I hope your wishes come true. It isn't much to wish for after all.



• Daytona Beach, Florida
13 Dec 16
That was just all of the influence from the commercials on TV that get played over and over again. I don't think I really knew exactly what I wanted but everything seemed good. This year that Mercedes must be filled with money.