What does the word "bungalow" mean to you?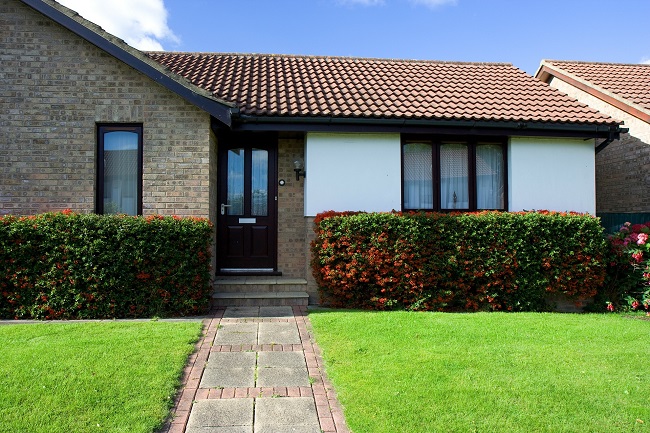 Eugene, Oregon
December 5, 2015 12:15pm CST
Driving through an older neighborhood in my fair city last week, the word "bungalow" came to mind while looking at rows of older houses on the streets. I see the word used in real estate ads too. Merrill-Webster's dictionary defines the word as : a house on one level or a main level with second smaller level above. They usually have front porches too. The word comes from India (my wife knew this, I did not) and is a thatched or tiled roof single level house with a veranda. What does "bungalow" mean to you ? Are there houses like that in your area? Maybe the definition has become so broad, it covers any house style.
9 responses


• Eugene, Oregon
5 Dec 15
Oh, I did not think of the flat roof aspect.

• Northampton, England
5 Dec 15
@JamesHxstatic
I don't think that's the case. It's the number of floors not the shape of the roof that counts.


• Eugene, Oregon
5 Dec 15
That is sort of the way I see it too.


• Eugene, Oregon
5 Dec 15
Some of them certainly can be luxurious,

• Green Bay, Wisconsin
7 Dec 15
I was doing research for a book on house styles and bungalow was one that intrigued me with it's style - single level with a nice front porch. There's one in the neighborhood I live in and it's a nice looking home.

• Boise, Idaho
6 Dec 15
We have several here. To me they are low built with a full length front porch. Usually do not have an upper level. I am finding an origin to the word as follows: late 17th cent.: from Hindi ba?gla 'belonging to Bengal.'

• Cambridge, England
5 Dec 15
In Britain the word "bungalow" refers to a single storey house, usually detached. If the building has a 'half' upper storey, with dormer windows (but with the roof still coming down to the first storey) it is known as a "chalet bungalow". British bungalows tend not to have a verandah, though some do (the last house I owned had, originally, a rather narrow verandah on the south side at the back which had been glazed so that it was more of a corridor. We demolished it and built a large conservatory/living room in its place.

• Los Angeles, California
5 Dec 15
I remember when travelling in India the cheap motel-like digs were "government bungalows" built for the many travellers during colonial times. Yet thinking back, I don't remember the flat roofs. (back in the mists of time lol).

• Northampton, England
5 Dec 15
In India they can be quite grand but generally the word just means a single storey property.