Do You Love Someone with a Drug or Alcohol Problem - Especially During the Holidays?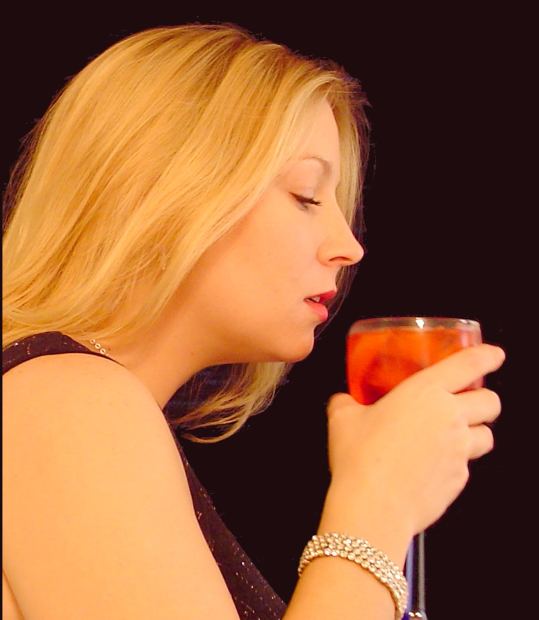 Laguna Woods, California
December 6, 2015 11:27pm CST
I just read a post from someone who mentioned that they have a problem with alcohol. Worldwide, alcoholism is a serious issue, especially for the millions of people who have a predisposition to become addicted to alcohol or other substances. During the holidays, it can be even more difficult for some of these people to abstain. It is hard for them to resist the pressure ... even when they want to. In many cases, alcoholics don't think they have a problem. Some of them believe it is only a problem because the people around them don't like it. I have active and recovering alcoholic members of my family including one of my sisters who, although financially extremely successful, starts each day with a glass a wine ... and keeps drinking all day. I work at least four to five days a week with members of Alanon, an organization for people who love someone with an alcohol problem. I have learned so much from this organization. From time to time, I will write articles about this problem. Here's the first bit of Al-anon information I want to offer those who love someone with a drug or alcohol problem: You didn't cause it; You cannot control it (or the person who has it); You cannot cure it. In fact, alcoholics and drug addicts are never really cured. Some of them, however, are able to go to organizations like Alcoholics Anonymous and learn how to abstain, by getting the support of others who are going through the same thing. Just telling them to stop virtually never works. They don't know how; the compulsion is too strong. I hope this information helps some of the people who love an alcoholic, or those who know they have a problem, but don't know where to turn. Alcoholics Anonymous, Narcotics Anonymous, and Al-anon for the family members are all wonderful organizations who can provide you with the support you need.

8 responses

• Bunbury, Australia
7 Dec 15
These are difficult problems for all involved - those who have it and those who love them. It is great work you are doing.

• Laguna Woods, California
8 Dec 15
Thank you, Judy. I think it helps the family members just to have someone to talk to ... someone who understands and has also been through it. All I really do is listen most of the time, but usually that is still enough to help.

• Bunbury, Australia
8 Dec 15
@DeborahDiane
Listening is a great skill. I'm sure much of the time people just want to get their thoughts and hurts off their chest. If there is a compassionate soul around to hear them, it would be a great comfort.

• Laguna Woods, California
13 Dec 15
@JudyEv
- I agree that there are not enough people who are simply willing to listen when their friends are under stress.


• Banks, Oregon
7 Dec 15
I quit by myself, because I didn't like the person I was when I got drunk sometimes, it wasn't easy though. I drank from about the age of 13 until 23, now I'm 33.

• Philippines
8 Dec 15
@trbrocks420
it's awesome when you're able to do it by yourself and never ever look back. congrats.

• Banks, Oregon
8 Dec 15
@hereandthere
I guess I shouldn't of said by myself, because God helped me and, support from Mom.

• Laguna Woods, California
9 Dec 15
That is awesome that you made the decision to quit drinking. You should be proud of yourself. That is a major accomplishment.




• Malaysia
9 Dec 15
It is a bad thing. But they never understand this.

• Laguna Woods, California
19 Dec 15
@hiru84
- Yes, they do not realize the consequences of what they are doing.

• Holiday, Florida
7 Dec 15
many of my family has these addictions. 2 of my sons. one i have completely lost contact with and given up on. one in Ohio i still talk with and have not given up on communication with. i just don;t talk a lot with him when he is drinking. i know its not my fault FINALLY after many years. i just deal with it how i can

• Laguna Woods, California
10 Dec 15
I have known many mothers in your position and I know how painful it can be. If you ever want to just find people who you can talk to and know they will understand, find an Al-anon meeting in your area. They are usually listed under Al-Anon Family Groups.

• Philippines
7 Dec 15
some people cannot find or hold on to jobs/keep family together because of it, while some learn when they've become financially stable. why is that?


• Laguna Woods, California
8 Dec 15
Sometimes people are able to control their drinking just enough to maintain their lifestyle ... although they often have enablers who make this possible. For example, they may work for a family business or they work for people who tolerate their drinking. It can be hard to understand, sometimes.

• Laguna Woods, California
14 Dec 15
There is so much that we do not understand about addictions. Some people manage despite them. Others do not. They are a bit like playing with fire. Some people get burned. Others do not.



• Laguna Woods, California
9 Dec 15
I am thankful that you have no personal experience with this, either. That is a true blessing.


• Laguna Woods, California
8 Dec 15
I love my sister, despite her problems. I also care about other people with these problems. I would like to help them but I have learned that first they have to want to help themselves ... and they don't always want to.


• Pensacola, Florida
7 Dec 15
Right now I know no one personally but have in the past and these are good organizations.