Sweeba Dweeba Dwooa!!!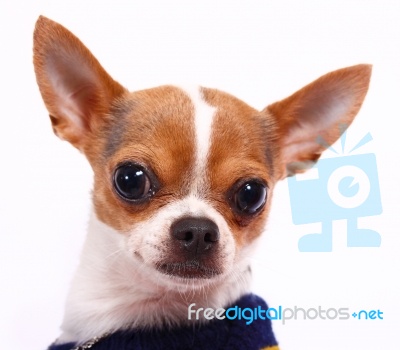 United States
December 7, 2015 5:13pm CST
No I haven't forgotten how to write and speak english. In the title is the name of a new writing site. I've seen it and read posts asking a question about possible ties to the now defunct Bubbs. What follows is my assessment of that very question. I cannot prove that it is a reincarnation, but IN MY OPINION it is most likely just that. Here is my assessment after using another name I go by. 1. The FAQ section dirrectly addresses the question of association. After asking it the answer is a single word: NO. 2. The site follows almost to the word the same rules and claims. Much like the now defunct Bubbs the rules are not of any consequence (9 out of every 10 posts I saw were BLATANT violations). 3. The payment metrics mentioned are almost identical to the one used at the end of Bubbs. 4. There is a seriously odd tie to an app that was coming out as Bubbs went into the proverbial toilet. So, having said this, here is my assessment! It is not likely to be worth the time. Until someone in the management of the site comes out of the shadows and identifies themselves as such to prove the NO to be true, there is too much evidence that the site has ties to Bubbs. Having seen how 'bait and switch' goes, I just can't say that this is not another form of Bubbs. So now I will see how long it take sthe management to act on my profile statement. By the way most profiles simply state that the site is Awesome! unless the person changes it. Here is what I changed my profile statement to : "Close this Account PLEASE!!" We will see how long it takes to have the request done.
7 responses

• Centralia, Missouri
8 Dec 15

• United States
8 Dec 15
@Jessicalynnt
If it's owned by them, I sure don't want to join. Mylot is enough for me.

• Centralia, Missouri
8 Dec 15
@Susan2015
yeah I just cannot juggle a bunch, one place is really all I can handle and while I could make more elsewhere, the elsewheres are nowhere near as enjoyable.

• United States
8 Dec 15



• United States
7 Dec 15

• United States
8 Dec 15
They were supposedly going to be sued by the actual owner of Sweeble App.

• United States
8 Dec 15
@Susan2015
- so arvind and jason aint the developers/owners of the app? i thought they were.

• El Paso, Texas
8 Dec 15

Well, you are brave. I read through the disclaimer which gave me a giggle, it's as if it were written by someone who has limited knowledge of English. Then I look through FB .... there they go again?? When I said there they go again I meant FB. There were so many sweeba choices.

• United States
8 Dec 15
Who would want to trust them again?

• El Paso, Texas
8 Dec 15
I don't think that sweeba is owned or operated by people who have a good command of English
@Susan2015
and both Arvind and Jacob were well versed in English. Regardless of who operates it I'm not joining, I like it here way too much.

• United States
7 Dec 15
I have no interest to this.Thank you for the information.

• United States
8 Dec 15
Anything they do
@amadeo
I want no part of.

• Ireland
7 Dec 15
I am so happy I didn't include it into my research case.

• United States
7 Dec 15

• Ireland
8 Dec 15
@Berniezeitler
Yep my dissertation on social media research. (a social media course am doing)

• United States
8 Dec 15


• Garden Grove, California
24 Dec 15
ugh I m so sick of b b and all their lies and the laughable support tickets oh yes the generic we will get back to you which they never did Perhaps they thoughI lived in Timbuktu lol lol.

• United Kingdom
8 Dec 15
I read that the payout was five dollars. I guess that would take 18 months to reach it anyway but as you are about to hit that lucky tab the site changes the rules and you forfeit your money!