Is Barter Really Dead?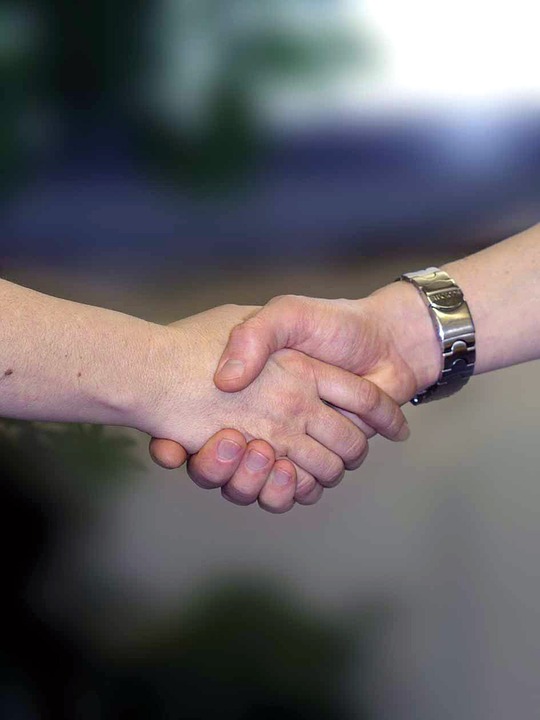 St. Petersburg, Florida
December 7, 2015 8:03pm CST
There is something about the idea of trading goods and services that just fascinates me. So many folks struggle because they have no money, but don't think about trying to barter their goods or services to get what they want. Money doesn't have to be in the middle of every transaction, although our society and economy would have you think so. Money is simply an item of exchange. In different parts of the world, and in our history, trading goods was the norm. There was no money. In some places, there still isn't, to any degree. But what would happen if you or I found ourselves really broke, and were desperate to get some food or other needed items? Wouldn't we be willing to work for them without being paid money? Or perhaps we have items that wouldn't sell for much, but would be worth something in a trade, that we wanted more, or that would sell for something. This could be anything at all. Think: yard sale items. I would like to see more trading done. I really would. In my town, they have a fresh market on certain days. And they have a clothing swap. You bring in your nice used clothes, and swap them for something else you find. No money exchanged, I don't think, unless there is a token fee for the service. I haven't tried it, but I love the idea. I visit people in their homes as part of my job, and I see them surrounded by "things." Books, music, collections, ornaments, furniture and appliances. These same people say they can't afford to pay someone to come and help them while they recover. But I'll wager that if they offered them their curio cupboard, or a few items of unused furniture, you could get many hours of help in exchange. Vehicles are another item of trade. I spoke to a woman the other day who gave her car away to a family who needed one, but she could not afford to pay for help until she gets well. Offering housing (a spare bedroom and bath) to someone in exchange for housekeeping or babysitting are other ideas. Virtually anything that has value to someone can be traded. And there are folks out there who are probably experts at trading "up," collecting things that have more value than what they traded for them. I think about all the people I see fishing around here. Who might be glad to trade them fresh fish for some kind of favor, like pet sitting, or whatever. Value is in the eyes of the beholder. And if I were hungry, had no food or money, you can bet that I would go hustle the grocery stores in my area in exchange for property cleanup, window washing, or whatever they needed. It might not be the answer to everything, but it can help when money is very tight.
6 responses


• United Kingdom
8 Dec 15
I agree it is rare but it is a good thing. My landlord is hopeless with academic type things...even to the extent of reading bills. Im good at that but rubbish at fixing things. He fixes my car when it fails the mot and i do all the bill type stuff. We are both actively looking for barter people in our area.

• Manchester, England
8 Dec 15
@Mike197602
This is quite a rare mutual agreement and would be a benefit to others to assume such shared reciprocal roles.

• United Kingdom
8 Dec 15
@Asylum
I really really do think this idea has legs. Newest thing is a mutual friend has a market garden. As I said, my mate fixes things...his job is a toyota engineer and he is good at fixing anything mechanical. He fixed a digger and rotovator (probably spelled that wrong its a thing that turns earth over) and got a load of veggies from it. Neither of us are the greatest cooks but next door (which he owns and rents out) she is a great cook. She made us a load of vegetable soup and my mate fixed her brothers mini.


• Bunbury, Australia
8 Dec 15
We belonged to an organisation once that was all about bartering. The trouble with barter sometimes is to find a direct swap. With our group we gained 'points' which could be exchanged for goods/services from another party. So you might 'buy' eggs from me for 5 points. When I've accumulated 20 points, I can get a trailerload of mulch from someone else who might get baby-sitting from a fourth person. Of course this needs someone to keep of the points etc but it works quite well. I am all for bartering. I think it's a great idea.

• United Kingdom
8 Dec 15
really interesting. I'd not thought of the points system but i think it would be needed as some things must have more value than others. I certainly get your point about it being difficult to find a direct swap.

• St. Petersburg, Florida
10 Dec 15
Me, too. I think that farmers probably have the most options, as everyone needs food.

• Vancouver, Washington
8 Dec 15
You know I have always wondered about that type of thing sounds real interesting idea.

• St. Petersburg, Florida
10 Dec 15
You might find a barter group in your area, if you look it up online.

• Vancouver, Washington
10 Dec 15

• United States
8 Dec 15
We have sites like free cycle and craigslist which makes bartering happen. Of course with free cycle items are given away but I imagine one could find a way to barter with that site. I wonder how much good it would do to our economy if we were able to barter more. I know that the big man (corporations) wouldn't allow it but if more neighbors bartered more money would potentially be available to families and they would then be able to spend it on items they needed or wanted. Of course I think I would prefer to barter and share. In my opinion we need to take care of ourselves and our planet and become more naturally centered with products, home made.

• United Kingdom
8 Dec 15
it wouldnt be good for the financial economy as money is taken out of the equation. i think it would be good for the community though.

• St. Petersburg, Florida
10 Dec 15
I agree, but we have so gotten away from thinking of "things" as money. I am guessing that money was invented so they could levy taxes. Back in history, goods were often exchanged for medical care, or for getting your horse shoed.

• Singapore
8 Dec 15
I do not like the hassle of bartering system. It seems like a waste of time to find out who has whatever you want, and you have to give him whatever you have. I think bartering system will not catch on here. People here are too busy for it, and we always buy when we need something (old or new).

• United Kingdom
8 Dec 15
I dont agree with you...although i will bow to your experience of your own area

barter is not a waste of time...it could save you a lot of money. just think, you could be the first to institute a barter site in your area. You obviously speak faultless english. lets say you have a leaky pipe and you need a plumber. that plumber wants to learn english. you could give him/her a couple of english lessons in return for them fixing your leak. win win for both of you...and you may make new friends in your area.

• St. Petersburg, Florida
10 Dec 15
Barter has been around for as long as we have walked on two legs. I daresay that barter already is around you, you may not know about it. All it is, is trading one thing for another, of equal value. It could be services, favors, or goods.

• United States
3 Jan 16
Bartering is a good thing when you don't have money and need stuff. We do barter i barter my services for things I want and need sometimes the only down side to that is if you need rent money you can't barter on that. at least not very often. It does seem like a forgotten art.