Daily Bible Study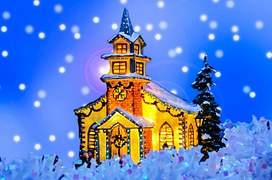 Green Bay, Wisconsin
December 8, 2015 3:47pm CST
Day 20 – Blessed by God 1 Chronicles 26 We all want good things in our lives. We want prosperity, good jobs, well-behaved children. What we don't consider is God blessing us. In the middle of all the names, is an interesting statement – God blessed him. When David brought the Ark of the Covenant back to Jerusalem tragedy struck and he left the Ark with the house of Obededom for three months, and it was noted at that time God blessed the household of Obededom because of the Ark of the Covenant. Obededom was also a Levite, a priest, and had duties among the priests as porters – doorkeepers. 1 Chronicles 26:4 Moreover the sons of Obededom were, Shemaiah the firstborn, Jehozabad the second, Joah the third, and Sacar the fourth, and Nethaneel the fifth, 5 Ammiel the sixth, Issachar the seventh, Peulthai the eighth: for God blessed him. 6 Also unto Shemaiah his son were sons born, that ruled throughout the house of their father: for they were mighty men of valor. God not only blessed the household of Obededom while the Ark was with him, but He blessed their duty in the temple. His sons were known as mighty men of valor, a title that did not come lightly. The only other time we hear about mighty men is David's thirty mighty men. Not only were the sons of Obededom mighty, they were men of valor. They were men of virtue, strength, and honor. As you look at your life, has God blessed you? Are you considered a person of virtue, strength, and honor? Are you a mighty man/woman of God? Let's pray: Father, it is my prayer today that all my friends and family members would be men and women of valor, mighty for You. Men and women of virtue, strength, and honor in Your kingdom, proclaiming the gospel of Jesus Christ with honor and integrity. In Jesus' name, I pray, amen. Copyright © 8 December 2015 by Valerie Jean Routhieaux All scripture is King James Version, edited by me into common English. Image courtesy of Pixabay
4 responses

• United States
8 Dec 15
Thanks for sharing the Bible study with us.


• Green Bay, Wisconsin
10 Dec 15

• Mechanicsburg, Pennsylvania
9 Dec 15
I think that being a mighty man/woman of God should be a goal we all aim at.

• Roseburg, Oregon
9 Dec 15
You did a good job on this bible study. Have a good day and enjoy your night.