Do You Think They Look Identical?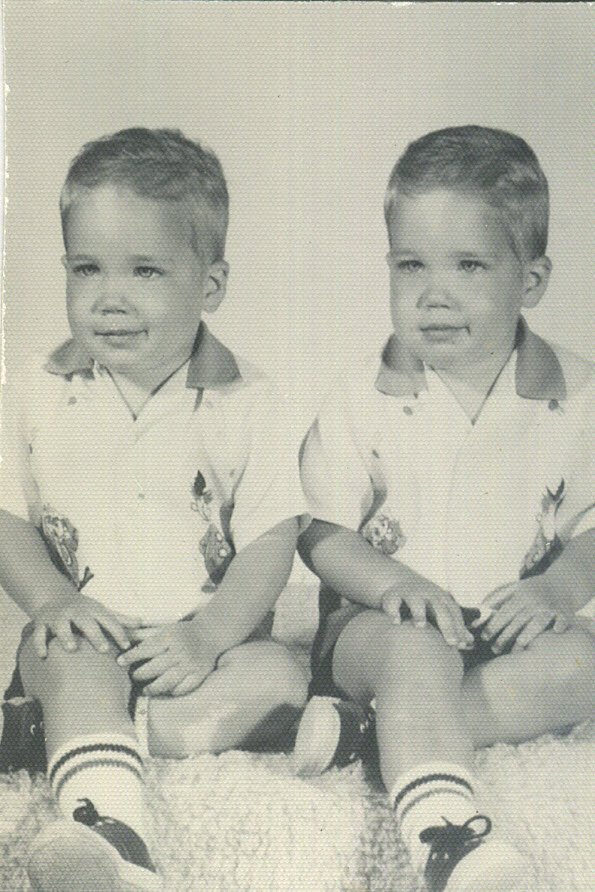 United States
December 9, 2015 10:05am CST
This is a photo of my twin boys when they were about 4 years old. Do you think they look identical. Do you have twins in your family? My father had twin brothers and my mother had twin sisters, so I always felt that I was supposed to have twins, since both my grandmothers had twins and it was said that twins skip a generation. Well, here they are. What do you think?
4 responses

• Cambridge, England
9 Dec 15
I would agree with Boingboing. There are slight differences which would mean that it wouldn't be difficult to tell them apart, seeing them side by side. Even identical twins have differences in character (which they can often disguise, if they need to, of course). Just going on this photo, I'd say that the one on the left would be likely to a little more outgoing than his brother on the right, who would be just a little more reserved and likely to think a little more before committing himself. I could be completely wrong, of course!

• United States
9 Dec 15
Yes, I'm afraid you are wrong. The one on the right has always been the most outgoing, but both have many friends and both ride motorcycles and snow ski and water ski and sing karaoke and do all sorts of other things together, and also with others. The one on the left has never been married. He has never wanted to make a commitment like that, while the one on the right is married.

• Cambridge, England
9 Dec 15
@IreneVincent
Well, I fully expected to be wrong, to be honest! It just shows that you should never trust the expressions of a moment, especially at the age of four and when staged in a photographer's studio! It sounds as if they are really great guys and you have every right to be proud of them!

• Daytona Beach, Florida
10 Dec 15
@IreneVincent
There are slight differences in facial expressions so I'm sure anyone who got to know them well could tell the difference. Glad they are friends and enjoy many of the same things.


• New Delhi, India
9 Dec 15
No blade identical ,no heart impermeable.

• United States
9 Dec 15
No even twins are not identical in everything, even though they classify as "identical" twins according to the broad meaning of the word and the fact that they were from a single ovum.


• United States
9 Dec 15
Even their voices are the same. It's difficult to identify them by their voices. However, one is right handed and the other his left handed, making them "mirror image" twins from a single ovum. My mother could never tell them apart, but their siblings could and of course, my husband and I could. Teachers could not tell them apart and they often switched classes in school.

• Northampton, England
9 Dec 15
The one on the right of the picture has a slightly narrower face - but other than that, I'm sure I wouldn't tell them apart.

• United States
9 Dec 15
Hardly no one can tell them apart, until they get to know them better.