It's Not What You Say, it's Who You Are When You Say It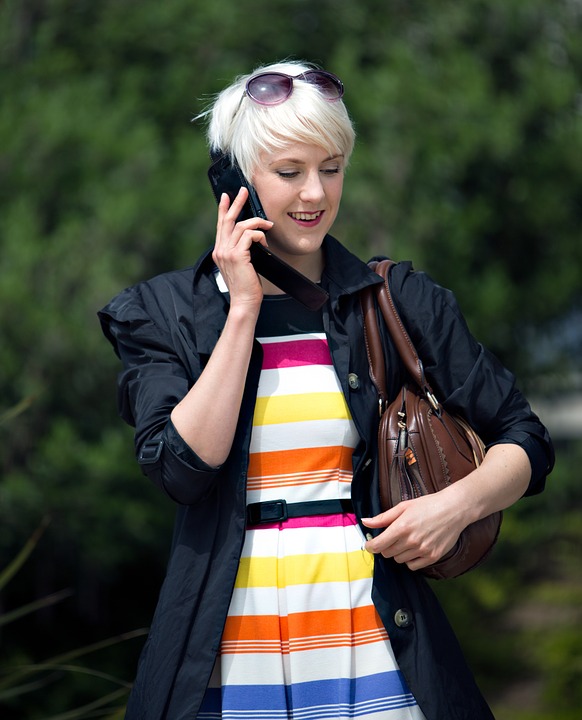 St. Petersburg, Florida
December 9, 2015 8:26pm CST
We seem to live in a country of total double standards. If we don't like someone, we seem to be more unforgiving, than if we do like them, or at least respect them. I just read an article that was quoting a conservative U.S. Supreme Court Justice, Antonin Scalia, who said that minorities seem to do better at "slower" colleges, and ones that do not have as high a standard as the more prestigious ones. The article is here: https://www.yahoo.com/politics/scalia-argues-black-students-benefit-from-slower-210637220.html He went on to say that therefore, affirmative action was not in their best interest, as (I assume) that it was because they were more likely to fail in a system that pushed them into a school that was over their head. Can you imagine what would happen if Donald Trump said this? He would be driven out of the country by every liberal in the nation. He would be called a bigot, a divider, a prejudiced loon, a racist, and every other unflattering name imaginable. This is true for many of our high-profile people. The more controversy over your persona, the less tolerant we seem to be. What will happen as a result of this man's statement? Probably nothing. But if someone like Trump were to even QUOTE the man, he would be strung up. So, it pays to remain meek and insignificant sometimes, as the more power we get, the more people seem to be out to get us. Unless, of course, you are a U.S. Supreme Court Justice. Then you can say whatever you like, and nothing much will happen.
9 responses

• Bunbury, Australia
10 Dec 15
It strikes as really odd that there is still so much bigotry and misguided opinions around. Absolutely totally incorrect information is given out as 'fact'. It's a bit bizarre sometimes.

• St. Petersburg, Florida
10 Dec 15
That is because anyone and everyone has a voice now, with the internet. It seems that perhaps we notice ignorance more since we are on social media so much.

• Canada
10 Dec 15
I'm surprised it was said or maybe not, I will follow the link and read it. However, Trump is a bigot, a divider, a prejudiced loon, a racist, and every other unflattering name imaginable.

• St. Petersburg, Florida
10 Dec 15
It was somewhat of a shocking article. I think as a nation, we are starting to see feelings rising to the surface, and people aren't as careful in what they say. This can be both a bad and good thing. We should look at the information, and perhaps not react quite so emotionally. We never used to be quite as hysterical as we are now.

• Vancouver, Washington
10 Dec 15
Isn't that totally right it doesn't make a whole lot of sense.

• St. Petersburg, Florida
10 Dec 15
I know. I guess it is just people looking for something to throw or damage someone they don't like.

• Vancouver, Washington
10 Dec 15
@ThankyouLord
That's normally the idea behind something like that.

• Roseburg, Oregon
10 Dec 15
There are smart people in every race. It is wrong to group one race together and say things about them.

• St. Petersburg, Florida
10 Dec 15
But everyone does it. If they don't say it, they think it, or they act it. I think this is human nature, to notice, or believe things about a group of people, any group.

• United States
11 Dec 15
I had never thought about it before, but I think you're absolutely right.

• Oxford, England
10 Dec 15
I think that Supreme Court Justice needs their head examining. Lots of people from all ethnic groups would do better in a slightly less hot house atmosphere!

• St. Petersburg, Florida
10 Dec 15
I would agree with that, for sure. The Supreme Court does amaze me, sometimes.

• Canada
11 Dec 15
What a rude comment for a judge to say. I'm afraid Trump could never say anything I would like, except "I resign my bid for the presidency."

• Garden Grove, California
2 Mar 16
well Im a powerless old lady and I do notlike D onald Trump not because he s upposedly prestigious being a billionaire but because of his ethics and I hope to /G od He never gets in as president of our country. I am not mu ch impressed by so called powerful people as I am by a persons ethics and moral standards.

• Singapore
14 Feb 16
If he has hard statistics to back him up, then that is all right. I think that is just hard truth, though not very pleasing to hear. Personally I know it is a fact that Chinese students are topping the schools worldwide in Maths even when their English is not good to start with.