"Does that mean they make flour out of dingo?"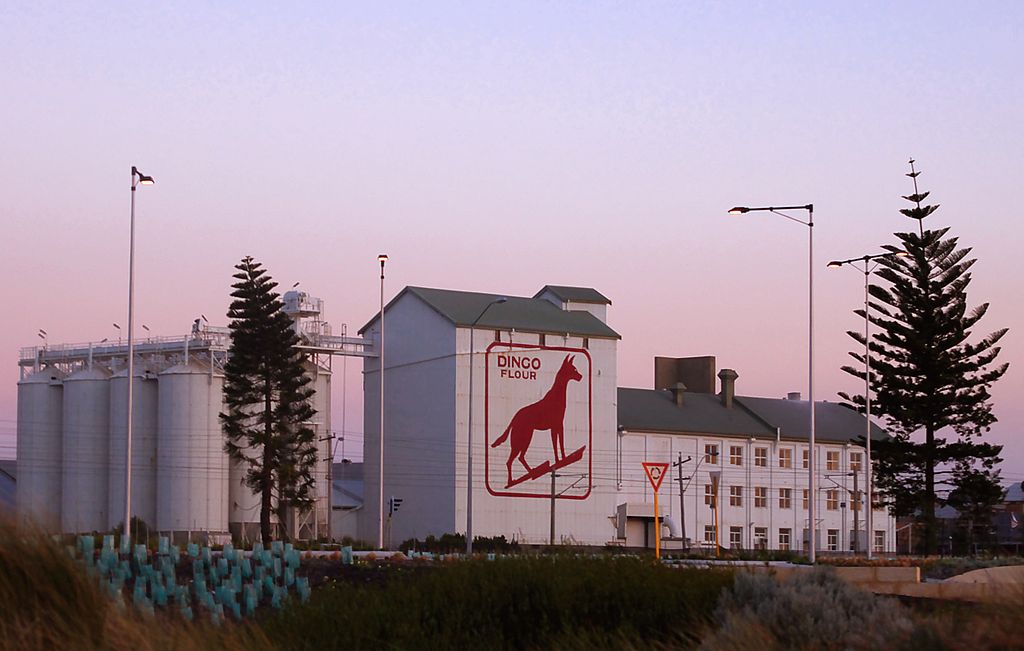 Perth, Australia
December 11, 2015 1:21am CST
Before I tell you the story, just incase you don't know. A dingo is an Australian wild dog. Anyway, for those of you who has already read my other post about my friend asking me where "the any key was." I have another story that also put me in a state of shock from a question she asked me. We were going for a nice long drive to a beach that is further away from us because it is our favourite beach. Along the way we passed this factory called "Dingo Flour." I always like to check it out when we go by it. We were both looking at it as we drove by and my friend asked me a question. "Does that mean they make the flour out of dingo?" So once again I looked at her hoping it wasn't a serious question. But it was. I had to explain that no, it doesn't mean that. It is just the name of the company. Would you have thought the same thing driving by this place? Or is it pretty clear to you that we don't make flour out of dingoes?
6 responses

• Bunbury, Australia
11 Dec 15
Do you get asked if we really have kangaroos hopping down the main street? Some people have no idea but that's okay. There is a lot I don't know about other countries too.

• Perth, Australia
11 Dec 15
haha yes people do ask me that. But that is only if they are from another country. This person who asked the question lives here lol

• Adelaide, Australia
15 Dec 15
I was thinking they grind the bones of road-kill to make flour for your bread

! There are many in some countries who still believe our mail gets delivered by kangaroos!


• Perth, Australia
15 Dec 15
yay another Aussie! :D haha yuck!

lol I know! So many people have asked me that. That and if we walk upside down....


• Adelaide, Australia
15 Dec 15
@VivaLaDani13
...and when we flush the dunny, the water turns the other way

! I reckon The Simpsons on TV were to blame for some of that.


• Perth, Australia
15 Dec 15
@veganbliss
HAHA that is so funny you say that! I bought a new season of The Simpsons and that episode was in it lol


• Banks, Oregon
11 Dec 15
lol is your friend blonde by any chance? Wow that's funny. Do they make flour out of Dingo's umm no lol.

• Perth, Australia
11 Dec 15
haha no actually she is a red head.

• India
9 Apr 17
@VivaLaDani13
Yeah bright fiery red head.

Reminds of that character in Twilight named Victoria who brought newborn army to kill Bella. B'coz Victoria had red hairs too. Many fiction writers call her Vict-whor-ia.


• Perth, Australia
10 Apr 17
@Daljinder
....Oh my god!







• Perth, Australia
17 Mar 16
No idea. I have personally never made anything out of a dingo but as far as I know, people would skin them to make a carpet or some crap out of their fur.

• India
9 Apr 17
@VivaLaDani13
Some eat dog meat too. Have you ever known someone who had tried that?


• Perth, Australia
10 Apr 17
@Daljinder
Yep! Well not personally. There was something on YouTube.....



• Uzbekistan
27 Dec 15
This is just plain stupid and shows that your friend doesn't know how language works. We have a 'baby market' in our German town. Once we had an Italian girl as a guest who studied German. I pointed out the sign and told her that babies where sold there. She understood at once that I was pulling her leg!

• Perth, Australia
28 Dec 15
lol well then that sure tells a lot about my friend. I don't think it is a language thing. I think it is more of a common sense kind of thing lol which she can sometimes lack.

• India
8 May 16
I would have thought she was joking and would have casually said, "Who knows? Anything is possible these days." And left it that.

• Perth, Australia
9 May 16
Damn I should have done that lol