How do you like the brand new star war movie ?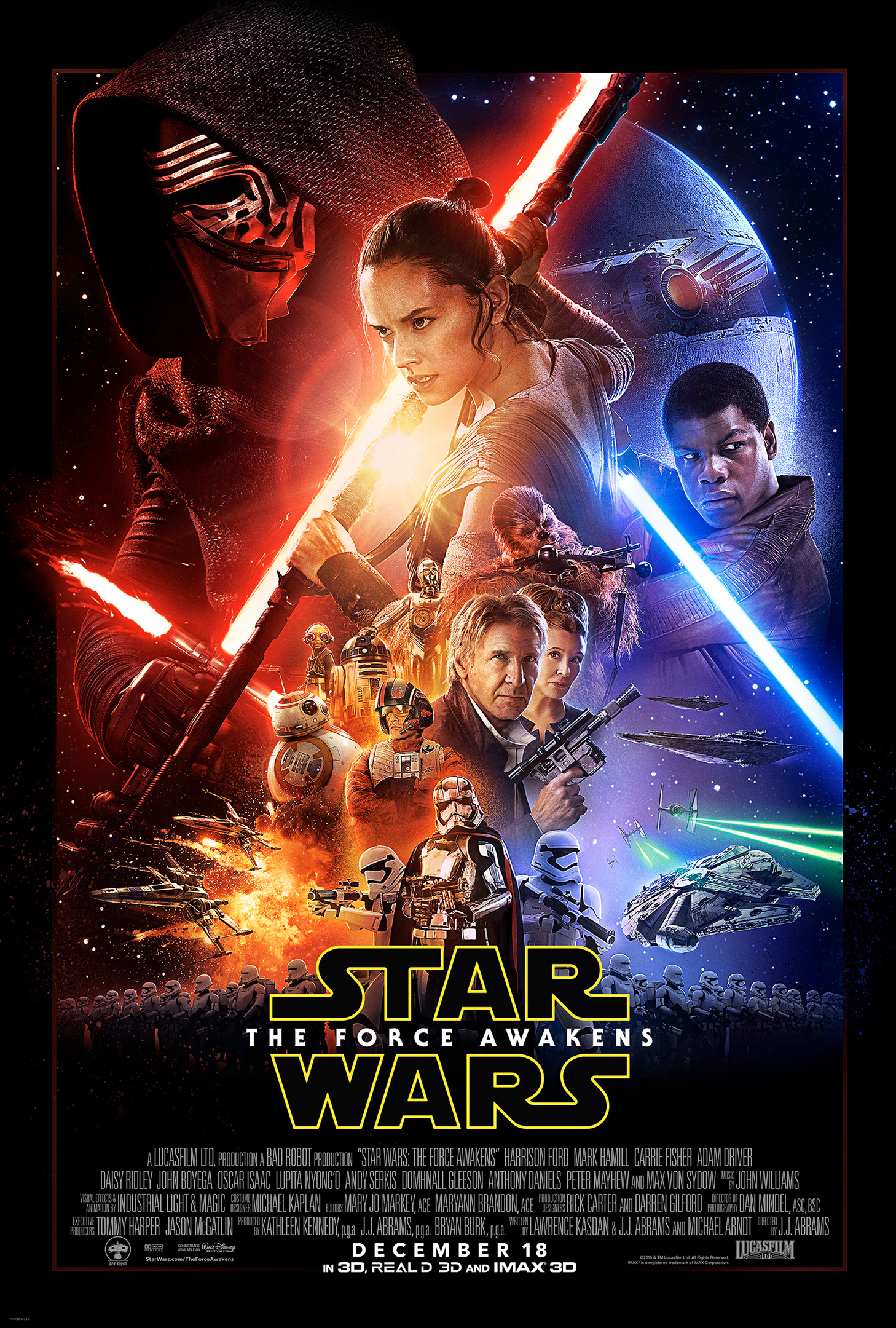 Hong Kong
December 11, 2015 10:33am CST
It's been a long time that I haven't seen the star war movies after the all the last six movies have been made. Finally, the new one (The Force Awakens) is starting to play in my city on Dec.17, 2015. I am sure it is a bit late in Asia many countries in North America or in Europe probably played the movies already. Well, We are living in Asia and that's why. However, I hope I will enjoy this movie once again even many celebrity such as Harrison Ford became an old man right now but the next generation has just begun. If you have seen this movie before, perhaps you can tell me about your comment about this in this discussion and attract more people to participate in this happy star war chat. Now, it is your time. Da Da.....


Hey, I want to fill in my update. I have just seen this movie (Dec. 18, 2015.) with my 3D glasses in the cinema today. This is a great movie but looks like everyone is getting old and the next generation is coming up. However, Han Solo was killed by his own son which is bad. But it was fun to see the new robot BB-8 move around and the bad guys were all blow up in the air at the end of the movie. And Luke was found. I think the next star war movie will be more excited just like all the star war series. whatever it will be , it is always good to see the dark side got defected even the good guys needed to play the price. That's the price of peace, freedom and righteousness.What do you think ?


3 responses


• Hong Kong
17 Dec 15
I haven't seen it neither but I hope to get the ticket tomorrow and see it tomorrow in the afternoon even the price is more expensive than usual.



• Preston, England
17 Dec 15
I loved it - my review is pending

• Hong Kong
17 Dec 15
Great review and it is happy to know someone who really knows about this moive in deepth. Good job.



• United States
26 Jan 16
I liked almost every aspect of the movie except for the most important part to me, the story, they recycled Episode IV: A New Hope so much I couldn't enjoy the story, and I'm hoping Episode VIII will fix that for me.