An Atheistic Bible Study Hebrews Chapter 2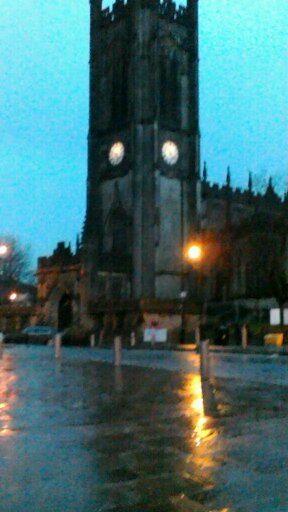 Preston, England
December 12, 2015 5:19am CST
We are implored to heed and listen to angels closely for their words are bound to be portentous and significant. Not following their instructions could have dire consequences. The problem here is that the vast majority of us are not approached by angels at all. I would expect an angelic vision to be important. They are not likely to just want a chat about the latest boy-bands on the music scene. Having been absolved of any sins committed prior to conversion to Christianity, the Gentiles must be wary of committing any new transgressions as forgiveness will be much harder to attain in future. Forgiveness is not a get out of jail free card but a powerful introductory offer to draw in new converts to the growing movement of early Christianity. God is seen as setting humanity just below the angels in importance and reverence. Jesus was sent to us as a higher order of being than angels but pressed down into human form to experience suffering and death just as we do. Jesus is therefore not just another prophet like Abraham or Moses, but a God incarnate. Jesus behaves like the rich girl in Nell Dunn's Up The Junction, slumming it among the working classes and even getting pregnant instead of going back to her comfortable privileged background. Jesus is seen as willing to be one of us rather than a separate entity talking to us from on high. God would hardly need to base himself in such a fashion, trapping himself in a human body for what leads to his murder and suicidal self-sacrifice. He just needed to create a World free of such suffering in the first place. Arthur Chappell
6 responses


• Canada
12 Dec 15
The answer might exist with people that say what a challenging life this was but I would do it all again? I believe all the intentions were good ones concerning God. I don't go for the preordained arguments. I believe instead that free will and freedom period can take any good creation and mess it up.

• Preston, England
12 Dec 15
@Bluedoll
free will exists precisely because of the absence of God - if he existed he might well curtail our freedoms to prevent us hurting each other and ruining our World. If he could stop that but doesn't then I wouldn't want him anyway.

• Canada
12 Dec 15
I think you mean
@arthurchappell
you don't want to loose your freedom which is precisely what God has given. Freedom is always a dynamic event. God isn't a dictator nor a ruler as we understand human rulers. It is my personal understanding only that I think the problems can be solved and protections put in place to stop individuals from hurting others. I think it is doable if mankind has the time and inclination.


• United Kingdom
12 Dec 15
I read what you wrote but I absolutely do not believe in angels or god as described in the bible or the koran...ive not read the jewish books. I find as i get older i am drawn to the pagan religions and may become a participant in that religion even though i've spent years avoiding religions of any sort.

• Preston, England
12 Dec 15
I don't believe in any form of supernaturalism.

• United Kingdom
12 Dec 15

• United Kingdom
12 Dec 15
@arthurchappell
not a fan of chariots of the gods then??...i used to be but its been a bit debunked since i first read it.


• Centralia, Missouri
12 Dec 15
Eh, a world free of suffering would mean one that had no free will. So dunno about that. I do think it is of interest that the first thing out of an angels mouth is always "fear not!" which leads me to believe they are terrifying looking lol Oh and I have always thought it would be easier to be agnostic and not be sure what god you believe, rather than be completely convinced that there is not something god like out there somewhere.

• Preston, England
12 Dec 15
given science's explanations for cosmology, creation, evolution, etc., I see no place for gods in my beliefs at all

• Canada
12 Dec 15
I don't follow
@Jessicalynnt
that a free world does not contain freedom? Should we throw away the idea of freedom, constitutions and institutions that say here we support freedom but also justice? You made me afraid.



• Centralia, Missouri
12 Dec 15
@Bluedoll
if a world had no suffering there could not be free will. because if you offer free will people will sometimes choose to do things that cause others suffering, intentional or not.


• New Zealand
16 Dec 15
I'm interested in the comments so far. Lots of talk about free will, though I'm not really sure what that means. I'm also trying to imagine a world without free will, whatever it might be. Is sentience possible without what some regard as free will? I feel a post coming on...

• Preston, England
16 Dec 15
free will is a topic in itself - hard to summarize in a comment

• Los Angeles, California
16 Dec 15
@troyburns
I'm only on my first coffee and this post is an additional wake-up! I have wondered if the human race can really be called sentient. As a large group, it behaves more like the kids in Lord of The Flies. One religion 'commands' folks not to kill, rape, steal etc., and another commands that one kill all who don't convert. And it seems all religious leaders fly around in private jets while bilking their poor sheep followers to donate to the poorer potential converts. What a racket! It makes the Mob look almost honest. It's all brilliantly managed to sabotage 'good will toward' each other with the control of energy and food. Oops - you and Arthur got me started!

• New Zealand
16 Dec 15
@seren3
- The community aspect of religion is very important and has served humanity well, although it is a short step from shared values to social control. We are gregarious creatures who are willing to give up freedoms in order to "belong", and this makes us vulnerable to being led. Thomas Hobbes wrote about this "Social Contract" 350 years ago and it still applies. Oops, you've got me going again.


• Canada
12 Dec 15
The problem here is that atheism as a religious declaration does very little but attempt to convince a follower to be a God hater?

Take this post for example, though it is not my intention to offend, (please don't take this comment personal) backs up my comment. If atheism bible study does reason about religious topics then indeed it is professing a specific belief non the less. It is one thing to be disinterested in religion but another to become an active voice and participant in another kind of religion? It is so very disabling the belief in atheism when it concerns God. God is this or God is that, when it is understood at the beginning that the atheism doctrine is clearly "God does not exist." Therefore is atheism's view "we don't believe in God but we do study and denounce God." Why? I can respect atheists as people who clearly chose not to be religious. I will not however in order to be "polite" be forced to agree with atheism. My bible has little to do with higher or lower order but more on truth versus untruth. I don't believe in religious atheism.

• Preston, England
12 Dec 15
My atheism is stated to emphasise my point of view up front. It warns religious readers that my stance may conflict with their beliefs. I don't want to sign up to religions but that doesn't mean I don't or cannot be fascinated by them or their impact on social history and moral values. I meet Christians who implore me to read the scriptures convinced that the text will convert me and others who think I should simply ignore religion and look at something else instead.

• Canada
12 Dec 15
Certainly we all have a voice and can freely express our point of view. That isn't my concern. My comment in reverence to God or angels or men that write about these topics is always the same. My concern is understanding the truth which for me is a serious undertaking. _____________________________ How many different bibles are there? Rewrites. That's okay because there isn't any copyright infringement when it comes to the bible. The atheistic bible rewritten by Arthur Chappell Is that signing up and religious? Arthur, atheism readers will tell us that atheism isn't really religious. - that I believe is one of atheism's lie. please separate what I might say about atheism and what I am saying to you
@arthurchappell

• Preston, England
16 Dec 15
@Bluedoll
atheism is by definition the absence of god - the A before theism negates it - by definition atheism is a-religious - an atheistic interpretation of the Bible negates the bible - it becomes an A-Bible


• Green Bay, Wisconsin
12 Dec 15
But He did. We messed up the world by listening to the snake.