Spider Webs Amazing Stuff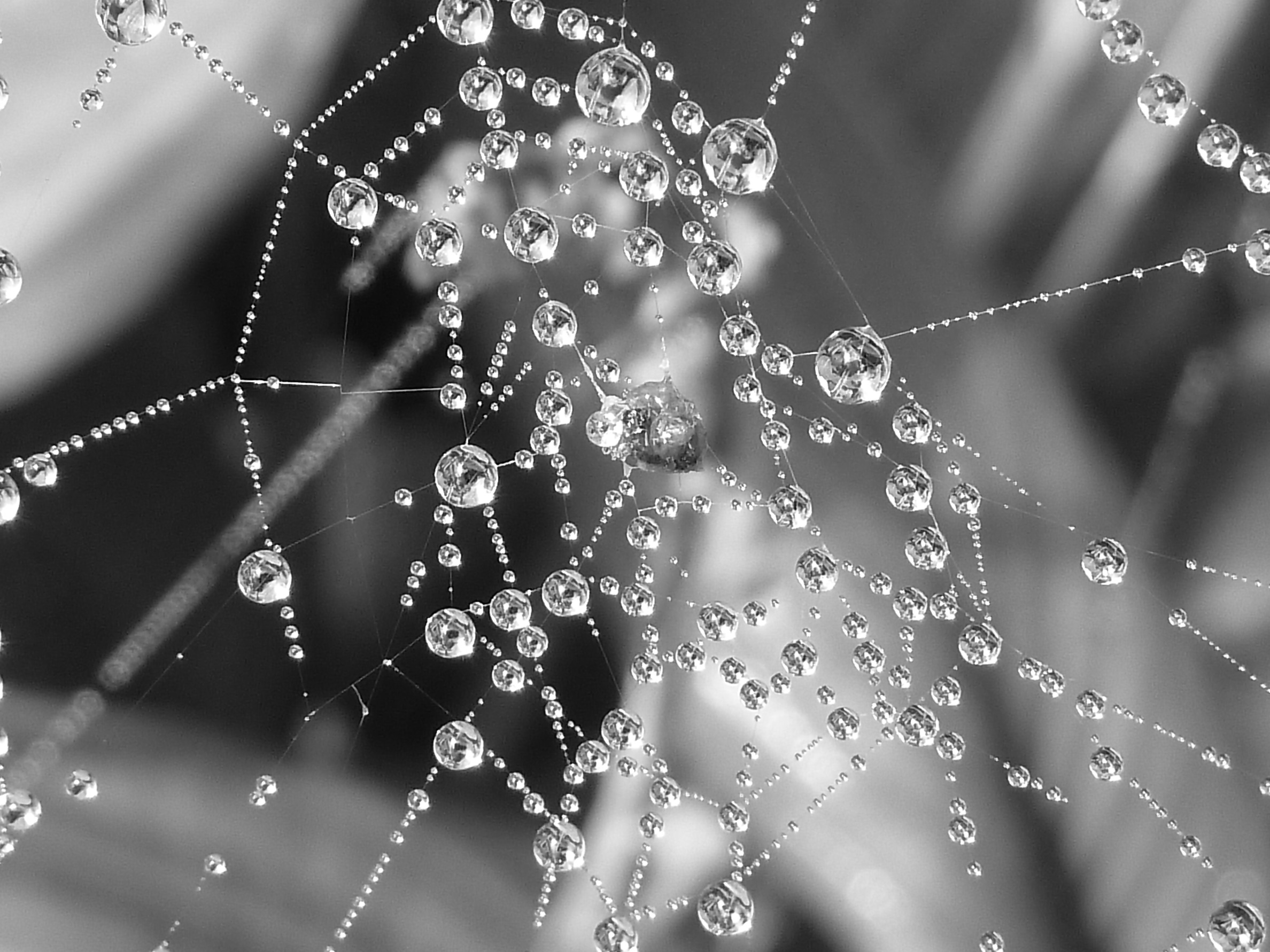 Momence, Illinois
December 12, 2015 7:01pm CST
I don't like spiders. They give me the creeps, especially when they are in my house. When my husband kills one because I'm yelling for the exterminator I always go into another room, ( in case he misses ), I don't want to be near that thing. I know most of us have walked through a spider web, it's creepy on your face and hard to remove. But they make amazing webs to capture their prey. Some spider webs are strong than steel. We still have not been able to make a substance or product that is even close to being what a spider's web is. And they are awfully hard to photograph, I have tried. You can see the web but try to get a photograph of one is somewhat difficult. One of the easiest ways to get a shot of a spider web is in the morning after a heavy dew. I really like black and white photos, so I photographed this one in black and white.
9 responses


• Momence, Illinois
13 Dec 15
Yea they are something. Love their webs for photograph purposes only.

• United States
13 Dec 15
@fishtiger58
I hear that. I am not a fan of bugs in general. I can tolerate a spider but I cannot tolerate a roach or water bug. They are just disgusting.

• Momence, Illinois
13 Dec 15
@inertia4
i do a lot of camping and they don't bother me as much outdoors, but hate them in my house.



• Momence, Illinois
13 Dec 15
Thanks so much. I have many photos of spiderwebs but this one is my favorite.

• Louisville, Kentucky
17 Dec 15

• Momence, Illinois
17 Dec 15
@simone10
It was either my Canon Powershot, or my Panasonic Lumix, I took this a couple of years ago.


• Winston Salem, North Carolina
13 Dec 15
We were out for a hike this afternoon and my husband managed to not clear out a spiderweb that was strung across the path and walked into it. It's a great form of exercise--lots of dancing and flailing around to try to get rid of it.

• Momence, Illinois
13 Dec 15
I always make my husband go first down the path to clear them all out.

• Winston Salem, North Carolina
13 Dec 15
@fishtiger58
My husband was ahead of me, but he's a little shorter and he must have ducked at just the right time...


• Bunbury, Australia
14 Dec 15
That is another mind-blowing photo! Did you know spider webs were once used to stop wounds from bleeding if there was nothing else available?

• Momence, Illinois
14 Dec 15
No I didn't but it sure makes a lot of sense. Very interesting.Thanks for the kind words about my photo.

• Tel Aviv, Israel
13 Dec 15
I always say I'd rather see a ghost than a spider. A sight of a spider can make me scream and jump like crazy that neighbors would really get worried and panicking some of them came banging at our door to ask what's the matter :D

• Momence, Illinois
13 Dec 15
They give me the creeps too.

• Philippines
13 Dec 15
I was also able to take some shots of the spider webs with droplets of dew, and they are so nice images. I recall, I made some posts on that bubbling site about spiders too.

• Momence, Illinois
13 Dec 15
It's really the best time to photograph a spider web.

• Garden Grove, California
13 Dec 15
yes the webs are fascinating but I do not want to get too close as I was once bit b y a brown recluse spider thats venom eats flesh so now I have a dimple in m y chin and it took six weeks of constant antibiotic pills and antibiotic cream on the wound to heal that photo is fantastic good for you.

• Momence, Illinois
13 Dec 15
I'm not sure we have those spiders around here.

• Canada
13 Dec 15
Spiders don't bother me too much. Great photo by the the way.