I think rearranging is the key here.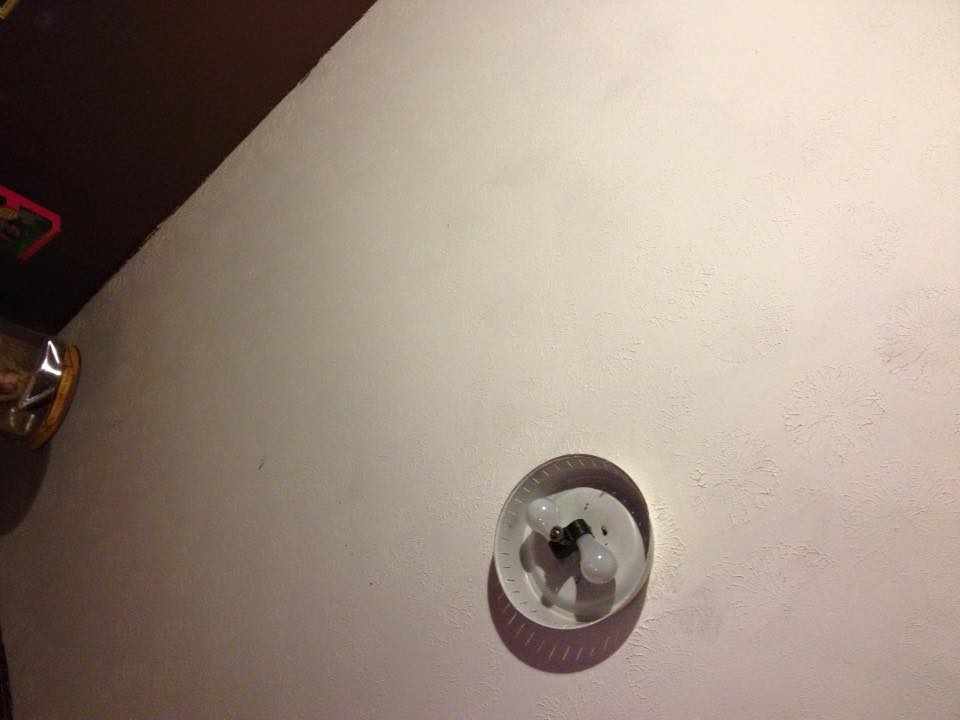 United States
December 13, 2015 6:48pm CST
I have a lot of furniture in here, so a lot of places to move my two lamps. Pictured is the over head light that is too bright. I can't find the cover to it, I think it must have been thrown away years ago. I'm pretty sure it was taken off because with the plate on, it didn't give out enough light. My walls are a dark brown, the color my brother painted them years ago. I have my two lamps, and I've moved them here and there but they only give out light to a small part of the room. I won't turn the overhead light on because it's too hot and I feel suffocated. I think the only thing for me to do is to move my fan to the end of my bed and my "working station" to right beside my bedside table. I do love to rearrange, but there is not many options to choose from now.
6 responses

• United States
14 Dec 15
You must have seen my room tonight. I moved it around a few hours ago. The fan was by my head. Now it's at my foot and I get better air over my body..I moved the computer desk to the right of the bed by my head. but my night table is between it.

• United States
14 Dec 15
I need a better fan anyway. This one is a few years old and needs to be cleaned but it's not an easy task to take. I will have to see how well it circulates air for me in this new position later.

• Garden Grove, California
14 Dec 15
yes a paper lamp shade might catch fire think your idea has some mert

• United States
14 Dec 15
I am going to try not to use the overhead lamp as much as possible. I moved my work station and it's a bit better light wise, but not by much. I do have a string of lights hanging close to me and I can turn them on for extra light. The walls are just so dark that they don't reflect any kind of light. Makes the room seem more closed in than it really is.

• China
14 Dec 15
Yes, you're thoughtful

.I didn't consider the heat those bulbs give out, you know, it's winter now

.

• Eugene, Oregon
14 Dec 15
Light is a must for reading and writing. Can you use a bulb in the overhead that does not heat up?

• United States
14 Dec 15
I might be able to try one of the energy efficient ones they have now. I hadn't thought of that. I will have to do it tomorrow and see. My eyes start to strain a lot sooner because of the lighting. The way it shines can be a pain as well but I might be able to put some sort of cloth hanging around it that makes light shine through but not so brightly.

• China
14 Dec 15
You can try to make a paper lamp-cover for that light.


• United States
14 Dec 15
I have thought of getting some hanging hooks and putting them in the ceiling then draping a dark pillow case from the hooks. I don't want to put anything too close to the light source itself.

• Newcastle Upon Tyne, England
14 Dec 15
It's worth trying to see if you can get a batter arrangement.