Gods Wonderful Miracle!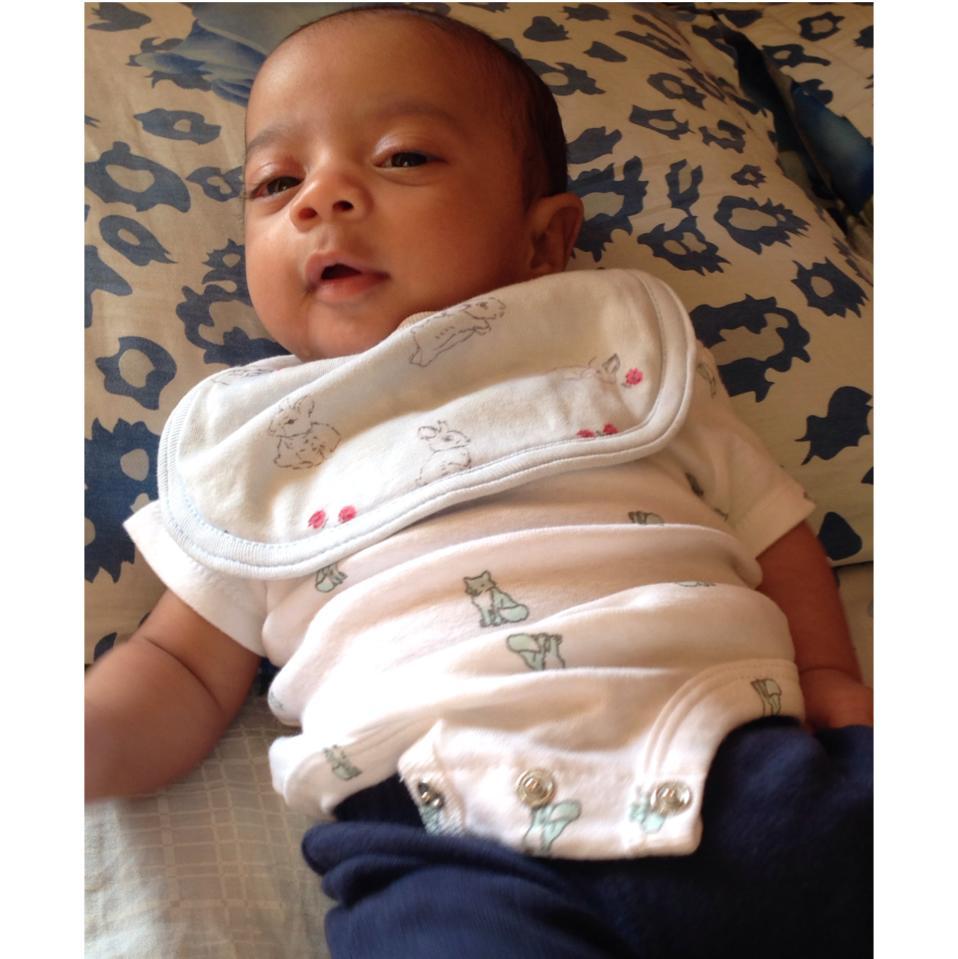 Secunderabad, India
December 14, 2015 2:43am CST
I would like to share My Testimony to all Mylot members regarding true miracle of my life. September 5th 2015 was very scary day of my life at that time I was 37 weeks pregnant went to see my DR for regular check up because of High BP, Over Weight and Low Haemoglobin she immediately asked my husband to admit me in hospital and she said next day she will do C Section Surgery . Me and my hubby both of us were little scared because we thought we have few more weeks for surgery and we haven't planned anything yet . However, as DR requested my hubby admitted me in hospital exactly around 9.00 pm. I met few duty DR's and few nurses who came to check my BP levels and it was exactly 230/120 which was very very high they were shocked and scared and I was feeling breathe less they immediately called my DR around 11.30 in night she said we cant wait until morning as we need to operate right away she asked me to shift to another multi speciality hospital where we have many surgeons available. At that night she called her colleague who works in both the hospitals to perform operation right away for me. They bought the ambulance and shifted me to Yashoda Hospital around 12.30pm and they started surgery at 1.00 pm but before the surgery they took all signatures from my husband stating that they cant say anything both mother and childs life is in danger and anything can happen they wont be responsible . My hubby was alone and he was very sad by seeing me in that condition he started crying after I consoled him he signed the papers until that time the only thing I was doing is praying my GOD in my heart and I could feel his presence in operation theatre exactly at 1.30 pm my son was born they shifted him to NICU because his birth weight was low and they shifted me to ICU. While taking me to ICU my DR said it was just a miracle of GOD we thought we could have lost both of you but both of us were alive and I praise my God Jesus Christ for that. They did keep my son in NICU for 17 days and after that they gave him to us and now my son completed three months and his weight is triple than his birth weight

both of us are healthy fit and fine and my BP levels came down and all Glory to my God again. Every one prayed for me my pastors , family members, friends and my Dr as well! As it was 3rd CSection with high BP for me my mom, granny , aunty , my sisters, cousins, my daughters , friends and my hubby all of them were scared but I was not scared I was just praying my God that what ever your will is let it happen he saved both of us gave second life to me and my son!! Surprisingly on that day afternoon before going to hospital I received a call from Godly women she is not a pastor completely but she visits the houses preach the word of God and pray for people. That sister said while she was praying God revealed her my name again and again asking her to speak to me and that's why she said she was calling and she wants to check how my health was? I told that sister I am fine by grace of God and I also revealed her that I am going for regular check up in evening, she also told me not to be scared as God is with me, she asked me to read the Bible and Pray to God when ever I get the time and she also told me that God will bless me with baby boy and I need to grow him for Gods work I said I will do that sister thanked her but surprisingly on same day I got admitted in hospital

so what I understood from this was my God is really great no one is above than him and he helps us in need and takes care of us in difficulties and hardtimes, he revealed it to me through that Godly woman that I should be prepared and he will be with me and I love my God so much for this and no matter what I will live for him and I will work for him and I just pray God that make me usable and use me as a worker for his kingdom. The reason why I was sharing this with Mylot members is to tell you all that JESUS is the only true GOD and only through him you will be saved , if you never heard about him, if you don't know the BIBLE at all and if you don't believe in GOD, just ask the GOD to help you if you seek him you will surely find him you just have to say God to help you and he will be there for you as he was with me in my need. Today I finish my responsibility by informing you all that JESUS is true GOD and I don't know may be few of you who are reading this today God might be speaking to you through this and if he does please listen to him he will help you all and for every problem there is solution with my GOD you just have to believe him have faith on him and pray him with pure heart love others the way you love yourself takecare MYLOT members be blessed. May God be with you all Amen!


Do check my sons Picture!

We named him as IVAN(other name of John) which means Gods Gracious Gift!


3 responses

• Canada
14 Dec 15
Very nice that things turned out well!


• Nairobi, Kenya
14 Dec 15
Lovely testimony my friend May he grow to work in the God's garden

• Secunderabad, India
14 Dec 15
Thanks Margaret! God Bless you!

• Nairobi, Kenya
14 Dec 15