So, I got bit by a black widow...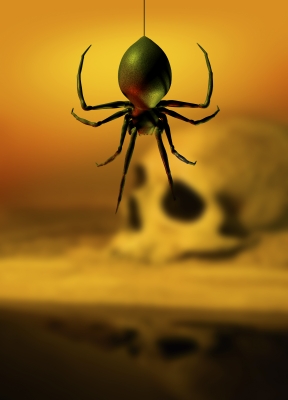 Hemet, California
December 14, 2015 7:29pm CST
I got bit a few days ago, and already had pain meds, so I thought I'd be fine. The worst of it seems to be over, but the muscles in my foot (where I got bit) and my calf hurt, even with my pain meds. I called my doctor's office and she said that the office and an urgent care don't have the ca[ability of helping, and to go to an ER...but I really don't want to. It's been 3 days, and it just hurts, there is no swelling or redness, so I think I'll wait to see how it feels in the morning. Photo courtesy of: FreeDigitalPhotos.net Victor Habbick
3 responses


• United States
15 Dec 15
Sounds painful. There was a time that I thought people die from those bites, but I learned the survival rate is really high and it's mainly a pain thing. But I would read up on everything you can do. I believe icing the area was an important step in the beginning and maybe still is, since it slows blood circulation in that region, isolating the poison longer.

• Hemet, California
16 Dec 15
Yep! I found that out when I was looking it up online. I think I was in the danger zone a couple days ago when my diaphragm was so sore it was hard to breathe, but the pain seems to have receded back to my foot. So only my foot hurts now.

• United States
16 Dec 15
@cpefley
Well it's good that you are alright. My cousin was bitten by a brown recluse and the venom was destroying the skin tissues until it was neutralized. Those are fairly potent venoms.

• Momence, Illinois
15 Dec 15
Are you sure that wise. I would at the very least do some research on the bite of that spider. See what to expect and maybe if you are ok now.