Distract your dog from barking at other dogs behind the window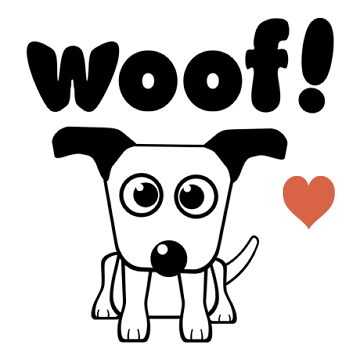 December 14, 2015 11:45pm CST
My beautiful female Schnauzer is very sociable with other dogs and I try to provide as much opportunities for her to share with other doggies, but the problem starts when she is behind the window. She almost never barks outside, but inside is another story cause she barks at every dog passing in front of the window. It doesn't matter if they ignore her, she will always keep doing it. I have heard about making loud sounds, but that works just the first times!
5 responses

• Greencastle, Indiana
15 Dec 15
Thank god you only have the ONE, I have (8) to contend with & when they start going off O M G they let the neighborhood know they are alert ha ha ha & they ALL go to howling it's like the call of the wild around here

•
17 Dec 15
That's a lot of dogs! You must know much more about dogs than anybody else. Are they mixed small and large dogs? I bet you have many anecdotes to share haha.

• Greencastle, Indiana
17 Dec 15
@Gloriange
yes it is a lot of dogs & I do have a few things I know bout them & I have a verity I have Aussies, I have boarder collies, & have one pit bull ages from 3 yrs old to 14

• Albany, Georgia
15 Dec 15
Mine would bark when someone came to the door or was close to the house. I taught her to respond the command 'QUIET'. I would grab her muzzle gently, tell her quiet, then immediately praise her. She would start to bark, I say 'QUIET' and THE SECOND she stops she gets 'good girl' pats and praises. One trick to teaching a dog, that some people don't realize, is the praise for responding needs to be immediately given. So she gets the command quiet, and the second she stops, good girl. It works for all commands and needs to be done consistently. Little treats can be also be given at the moment they respond. At least this all works for me and my Mira. I hope this might help you too.

•
17 Dec 15
Your words reveal how much you love and care for your dog.I don't know about other people, but for me it is always comforting to know that dogs I don't know have loving and responsible owners. I think my dog suffers from anxiety about other dogs and it's been hard to effectively discipline her. I will put your ideas into practice and see what happens.

• Philippines
15 Dec 15
we have five dogs at home and at night it's like these dogs are partying when they see other dogs passing by outside the fence, it's very annoying every time they do the barking and crying..

• Greencastle, Indiana
15 Dec 15
@carexing25
ha ha ha I know what you mean I have 8 myself & lord have mercy it don't take much for them to start up thank god I have 3 inside that I can pretty well control but when their ALL out side & the trash man or they hear a siren it's bark city.

• French Polynesia
15 Dec 15
Looks like you'll need to put up some window covering to stop her from dong this one. My two small dogs live in the house but I leave my back door open for them. There is no need to bark out my window because no dogs pass in front of my home. I live by a river and there is a bridge to get to my house. But they do love to bark at the gate. Thankfully it is outside but at times makes me crazy. I have to keep reminding them there is no need to bark when family comes around.

•
17 Dec 15
I have read about covering the windows, but when we are not outside, she likes to lie down on my bed and look out the window very much. Regarding the behavior you describe, mine usually cries and howls when some family members pay a visit. This is cute and funny to see.

• United States
25 Jan 16
My dog hardly ever barks unless she wants something or if she think someone is going to hurt one of us. She rarely barks at other dogs.

•
25 Jan 16
Yours is a very good girl. It seems she behaves wonderfully. My four-legged friend almost never barks outside, but indoors is another story.

• United States
25 Jan 16
@Gloriange
She is a very good girl. Dachshund are usually barkers but she isn't. She is more like an old hound dog.