Creative Grooming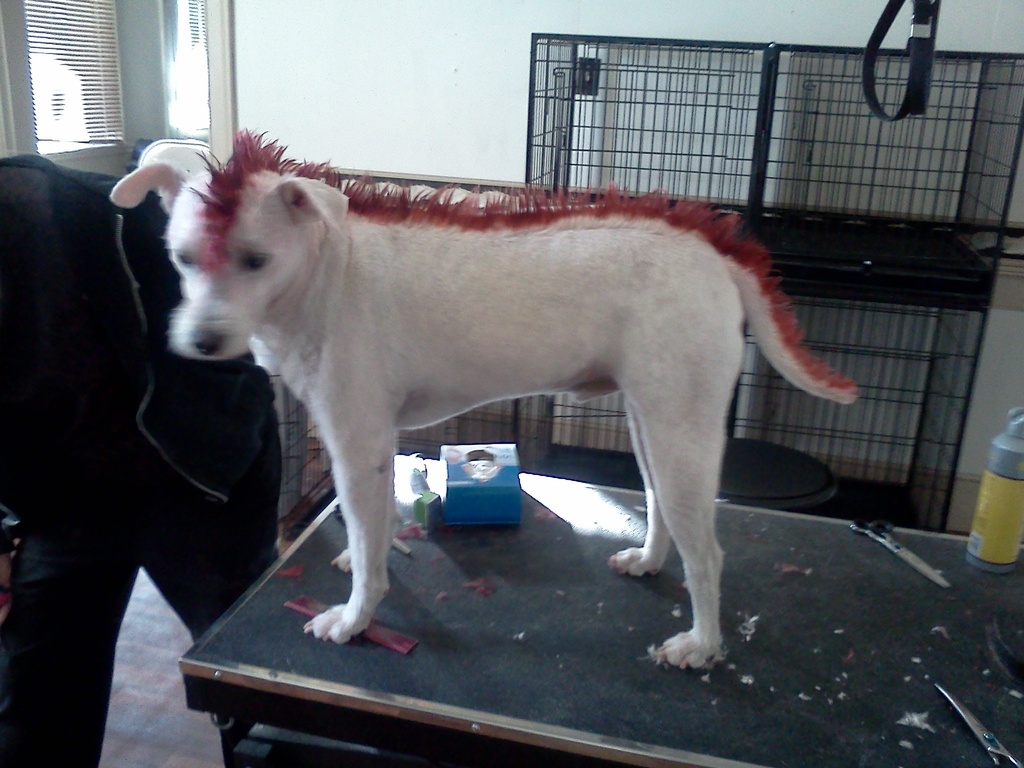 United States
December 15, 2015 11:59am CST
If you google "Creative Grooming" you won't believe some things people have done to their dogs. My daughter does a little herself, but she has only done it once since owning her own shop. This is her boyfriend's dog and there is a reason he had her do this. His other dog is a pitbull named Baby, who gets all the attention, and he wanted his other dog named Scrappy, to get a creative groom so he will get more attention. So she shaved him down except a small amount of hair from his head to his tail. She then used a dog friendly dye to dye his longer hair crimson red and then used a styling foam to make his hair stand up. Does he get more attention? I haven't asked her, but I'm sure he does.
4 responses


• United States
16 Dec 15
He is adorable and I know he got more attention from customers coming in, so I'm sure he is getting more attention at home.

• United States
23 Dec 15
@simone10
I asked my daughter, he is getting more attention, but attention as in "poor baby" but the owner doesn't mind, as long as Scrappy is getting some attention.

• Louisville, Kentucky
28 Dec 15



• United States
15 Dec 15
Well, since it was my daughter's boyfriend, she didn't charge him for the extra, but some people do spend money on extras and still help those in need.


• United States
15 Dec 15
And, if you find this weird, try googling create grooming, you will see really weird styles out there.

• United States
16 Dec 15
That is very cute and I hope Scrappy gets his fair share of attention now.

• United States
16 Dec 15
I will ask my daughter this Friday if I remember to.

• Philippines
16 Dec 15
I am so sure she will get the most attention .