The Goodness of Christmas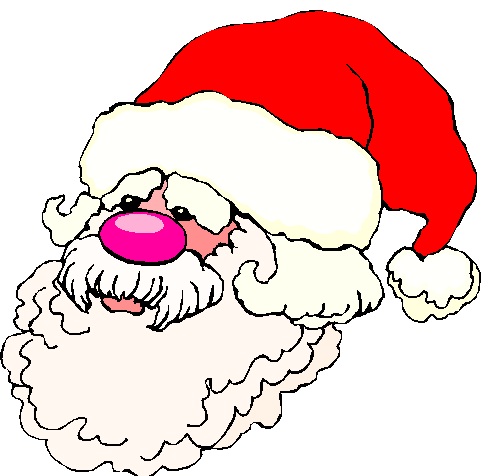 Canada
December 15, 2015 1:09pm CST
For as long as I can remember I recall Christmas bringing a change to many people, those who refused to speak with you started saying "Hello", they opened doors and smiled a silent wish - a wish that all is well. But as soon as the season is over all the goodness is gone and the knives are once again sharpened and brought out. The mid-winter holiday would be necessary even if we didn't have a Christmas to celebrate. Of course there are many that have a religious reason to celebrate Christ's day yet I believe the the need for this day transcends religious belief and is one time when our true humanity demonstrates itself, or at least it should. How do you feel?
9 responses

• Cuyahoga Falls, Ohio
16 Dec 15
Everyone should be courteous, respectful and kind every year.


• United States
17 Dec 15
and all year no matter how challenging thanks
@KristenH
and have a wonderful Christmas, should you celebrate it

• Cuyahoga Falls, Ohio
17 Dec 15
@enlightenedpsych2
Thanks Erica. I do. Unfortunately, I'll be celebrating it alone next week, this year.


• United States
17 Dec 15
Aww I am so sorry to hear that but I am local maybe we should arrange meeting one another ?
@KristenH



• Canada
16 Dec 15
Agreed, we should be consistent in our lives, be as kind to people on January 15th as December 25th.

• Toronto, Ontario
19 Dec 15
I find many are stressed and the complete opposite. But again when I grew up Christmas was about giving time to others, seeing each other, and sharing with others. Now it's all about presents and spending money.

• Canada
20 Dec 15
I believe it is possible to have a great Christmas without spending a penny on presents.


• Canada
16 Dec 15
Of course as a Catholic Chrestmas is important. I am not sure that the essance of what I am talking about is being charitable, it is a general need for common decency. I am not religious, and for me Christmas is about family, having a day of relaxation and a way to remove all the pressure we have in our lives, take the lid off the pressure cooker so to speak.

• United States
17 Dec 15
Excellent analogy of the pressure cooker point !
@pgiblett


• United States
17 Dec 15
Christmas is too commercialized to be religious. Santa Claus has become more prominent than anything having to do with Jesus. In fact, Jesus was NOT born in December and his birth date was never mentioned in the Bible. Early Christians did not celebrate his birth. Today, Jesus is STILL shown as a babe in the manger, when he, in fact, has been resurrected to heaven and is busy setting up his kingdom, which we pray for in the Lord's prayer. When that kingdom takes over the earth, Christmas will disappear forever. It's PAGAN roots will be exposed. I don't participate in Christmas traditions.

• Canada
18 Dec 15
This blatant commercialisation is one step too far as far as I am concerned. I am an atheist and for me the day doesn't have any religious significance, purely a day of rest and relaxation with our family.

• United States
16 Dec 15
I feel the same way you do that the feeling of human kindness should prevail at all seasons not just this winter one religious or not, humanitarianism is the only ism worth being active in

• Canada
1 Jan 16
I don't know why human kindness doesn't prevail - most people feel better when they smile.

• United States
2 Jan 16

• Canada
2 Jan 16
@enlightenedpsych2
But I would judge any person better if they displayed a better attitude.

• United States
1 Jan 16
It is sad but true. Many people are very friendly even towards people they hate during the holiday season. People should at least respect others all year round.


• Australia
22 Dec 15
Even an atheist I feel could get something out of attending a carol singing event. The spirit of the singing can be felt by all I think. Call it the spirit of Christmas, or some type of a religious feeling, we all feel these things in one way or another (I hope we do), after all we are all human.

• Canada
1 Jan 16
I love carol singing. But that wasn't the point of this question. The point was that during the Christmas period people are nice to one another at other times they slam the door in peoples faces. That practice needs to stop.