Success in life means money.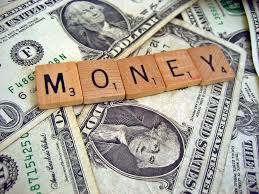 December 19, 2015 5:02am CST
Everyone views success as being associated with money. But being wealthy doesn't necessarily mean happiness. Sure it would be nice to be wealthy, but happiness depends on the person. If I was wealthy I would be happy cause I can buy everything I want, and help the poor. That alone brings me great happiness. But really who wouldn't want to be wealthy? If it was there for the taking I bet everyone will like to be wealthy. As per my views and thinking, I mean to say that you can be just as happy living without wealth, than living with wealth. Money can be a great friend, but at the same time an enemy. If money can solve a problem, it isn't a problem. The real problem is money. What would be your thought about this statement?
10 responses

• Philippines
19 Dec 15
success is accomplishing something you want in life or achieving your dream. I have gotten what i want over the past few years so I think Im good.

•
19 Dec 15
Success automatically is happiness... if you can be happy in life you are successful.

• Singapore
19 Dec 15
Those who always thinks that money cannot lead to happiness are poor people. They have the habit of belittling money because they have never been rich, and with this kind of attitude, they are not going to be rich. If you want to be rich and happy, respect money, and becomes a better person.

•
19 Dec 15
To me being successful doesn't always have to be about money. And Life is a total different thing and shouldn't belong in this category.

• Singapore
19 Dec 15
@wasif123ster
Success is the way you make money as compared to your peers. If money you have worked for is not success, then what is?

•
19 Dec 15
@scheng1
I do agree that money measures how successful people are in life. There's a saying in our country: "don't be proud that you're poor yet smart, ask yourself why you're smart yet poor".


•
19 Dec 15
The only real success is self-realization. The man who understands the truth of himself will know the truth of existence. This understanding is actually the philosopher's stone. It changes lead to gold.

• China
13 May 16
We humans are simply selfish and fault finding most of the time. So regardless how less or more we have we will still find ourselves in strife with people around and even ourselves. I feel that we should learn to be self contented with what we have and be in the control seat with our wants. Overwhelming ourselves with these unnecessary pursuits could affect people around us and even our very principled beliefs.

• Canberra, Australia
21 Apr 16
Acquiring a lot of money through hard work and using it to attain some material goals, travel, helping others, then one can be successful by having a lot of it. Success is the fulfillment of our dreams which may or may not include money

• Philippines
20 Dec 15
When we talk about money in its practical usage, it fills our basic needs like food, shelter and clothing. But if it is used other than that, it spells problem and trouble. And if people strive to be wealthy and rich and do something bad, that desire or love of money becomes the root of all evil.

• Vancouver, Washington
19 Dec 15
It could mean that money is the root of all evil changes persons attitude and it can make a glorious entry into the world just don't let it change you.

• United States
19 Dec 15
Having financial wealth in a monetary system can guarantee and individual or family more freedom than the poorer or low wage workers. Here in the States, the poorer and less educated the person is, especially of their rights protected by our founding documents, the more they are harassed by the police in large scale urban areas. Tis a shame, since our government is supposed to be for, of, and by the people according to our founding documents. Not just a few.

• Tianjin, China
19 Dec 15
Before last year , I thought that money can solve many problems and is most close to the all-powerful thing. But after I making friends with a local writer who writes a lot short novels just for fun,I was acctracted by his short novel . Actually he is a journalist. Sunddendly I find how to enjoy the life and realize that the rich in spririt is the real wealth.