Do you know the taste of your facial cream?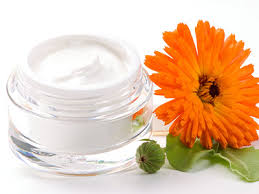 Guangzhou, China
December 19, 2015 9:22am CST
Perhaps many people don't know the taste of the facial cream. My son ever kissed me and he was surprised to say:"Mom, your face is bitter!"Oh... It is because of my facial cream

Whereas husband might cry out:"Do you want to poison me?"

The facial cream tastes bitter

7 responses

• United States
20 Dec 15
Maybe you could use coconut cream lolz



• United States
21 Dec 15
@youless
I wonder if there is that product would be so nice but then we would always be licking the face haha





• India
19 Dec 15
What is the logic in tasting a facial cream by the way?

• United States
23 Dec 15
I never tasted facial cream, or any of my creams.. But good point, maybe we should lol.


• Malaysia
22 Dec 15
Yes, I think not many people know the taste.

I didn't dare to apply any creams or cosmetics ever since my elder son was born, as I love kissing the children.

But I think in cold weather, you really have to apply cream, right?

• Roseburg, Oregon
21 Dec 15
My husband has never said anything.