December 20, 2015 Princess says: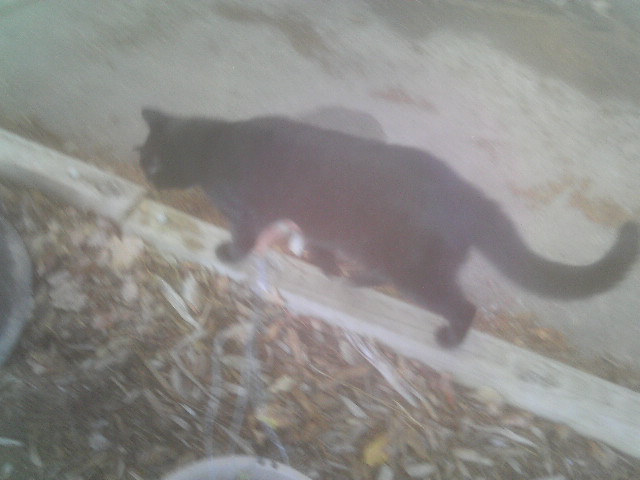 United States
December 20, 2015 8:51pm CST
Princess says, "Where did they go?" All that hurrying. Those interesting boxes. Extra sweet smelling beds with fluffy pillows, and then the "others" were here. Now they are "not here", so where did they go? "That one 'not girl' one who stood just the right size to talk to me on top of the desk, I liked him." "I liked to sleep on his bed with him at night. Now he is gone. I just checked the bed again. Mom took the covers off. Not even the little kid smell remains." "The littler one is gone as well, no more milk dribbled with cheerios to the floor." "Mom and dad stayed gone all day yesterday, then put two new white things in by the one back door today. I chose to go out the other door and explore" Princess has checked all the beds, all the rooms. The kids left Thursday but she keeps on checking, then she naps on my bed. We miss them.
9 responses

• Bunbury, Australia
21 Dec 15
Animals must find it hard to fathom what's going on from time to time.

• United States
22 Dec 15
I know, just when she thinks she has figured us out we change things. She does not usually like children.

• Bunbury, Australia
22 Dec 15
@GardenGerty
Some animals don't (like children). Others are so patient and kind. We used to have a cat we could dress in doll's clothes and wheel around in the pram. She was just so lovely.

• Green Bay, Wisconsin
21 Dec 15
Poor Princess. It sounds like she enjoyed their visit as much as you.

• United States
22 Dec 15
She really liked Curtis. More than the others.

• Green Bay, Wisconsin
22 Dec 15

• United States
22 Dec 15
It is hard when they leave. I hope they will be able to visit you again soon. We had our Christmas dinner early this year. On Saturday all three of the older kids and their SO's and wife were here with us. It was a very nice day. I enjoyed seeing all of them.

• United States
22 Dec 15
It has been two years since they could come here. Not sure when they will make it again. We have been there a couple of times, actually three times in that two years.


• United States
22 Dec 15
I am sure she has checked when she was dusting.


• United States
22 Dec 15
Even worse, I left all day myself.


• United States
22 Dec 15
Yes. She always has to know what is happening in the entire house and who is here.

• Moses Lake, Washington
21 Dec 15
I'm sorry for both your fur person and you.

• United States
22 Dec 15
We will have the option of visiting them next summer. I think in June. When we do she will go visit at my sister's house.

• Gloucester City, New Jersey
19 Mar 16
They really don't understand completely. They know there was some sort of invasion of strangers and things were changed that they had become used to. Then, they get used to the changes and even like the new strangers only to have them gone again. Maybe have them send something of the boy's back to you for the cat to lay with on a bed if he was that attached. I also know cats who are so happy someone is gone they immediately take control of the vacated bed space, especially if that's where they used to sleep while that person wasn't there.

• Centralia, Missouri
30 Dec 15
daw, well, maybe a box would make her happy again