Just 13 More Days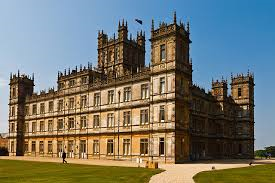 Saco, Maine
December 21, 2015 1:53pm CST
I remember a friend of mine raving about Downton Abbey way back when it first aired in 2011. I tried watching a bit of it and wasn't impressed. Then, a couple of years later, I started catching some replays of past seasons, and I got hooked. So far, there have been 5 seasons, with the 6th and last one set to air on Dec. 3, 2016. It is, by far, one of the best things I've seen on TV, and one of the best that PBS has produced. It has won countless awards and ranks as the most-watched PBS series ever. The sad part is that productions like this are tough acts to follow, so it will be awhile, if ever, before we ever see something this good again. One popular discussion surrounding the series involves naming a favorite character. I have several, but so as not to bore those who are not familiar with it, I won't go on about them. I will say, though, that there is not a single actor in that series that hasn't gone to the limits of his or her acting ability. I'm really looking forward to it. I got cable back just in time to be able to watch my favorite series! (Public Domain Image)
9 responses

• Bunbury, Australia
22 Dec 15
I enjoyed the few episodes I watched but luckily didn't get hooked. I'm not sure if it's still running here. I don't think so.

• Saco, Maine
22 Dec 15
I don't normally get hooked to anything. But this lured me in, and I'm glad it did. The same friend who turned me on to DA has also raved about other shows. But I've watched them and not been all that impressed. SHE gets hooked on everything!

• Bunbury, Australia
22 Dec 15
@Raelove
Some people get so wrapped up in shows don't they? I do occasionally but not very often.

• Saco, Maine
22 Dec 15
@JudyEv
Yes, but I never did really. My one guilty pleasure is my daytime soap that I've watched off and on for many years. It's my lunch-time routine to sit and enjoy it. Then, it's on to other things!



• Saco, Maine
22 Dec 15
I hope it is eventually, so you can.

• Saco, Maine
28 Dec 15
@simone10
I hope you can. It's well worth it, if you like period dramas set in another time.

• Nairobi, Kenya
21 Dec 15
Enjoy the series to the fullest,hope it wll be to the expectations

• Saco, Maine
21 Dec 15
It will be. Hasn't failed yet.

• Boise, Idaho
22 Dec 15
It is a very good show. This is the last season which is sad. Have to say goodbye to all the characters. How this next season is all it could/should be They have been having a tribute each sunday and so the season to come looks mighty good.

• Saco, Maine
22 Dec 15
I've been watching the tribute reruns, and I never tire of them. Yes, it will be hard to say goodbye to them all.

• Canada
22 Dec 15
I try to resist the new big shows. Last winter I ended up getting hooked on Chicago Fire and Chicago PD. Oops!

• Saco, Maine
22 Dec 15
This is actually the only series I have ever watched. I generally don't go in for them, but this one I do.

• Northampton, England
21 Dec 15
Enjoy! I guess we'd better not tell you what happens.

• Saco, Maine
22 Dec 15
Considering it's the last season, all the characters will go their separate (or not so separate) ways. Will be fun to be part of that. And I will enjoy it, though feel sad that's ending once and for all.


• Saco, Maine
21 Dec 15
I haven't followed it religiously, but I do try to catch up in the reruns. It's a nice escape from reality. I will be following this last season more faithfully, though. Hate to see it come to an end.


• United States
21 Dec 15
I love Downtown Abbey since season one.How could one not.