Did Albert Einstein really believe in God, or not?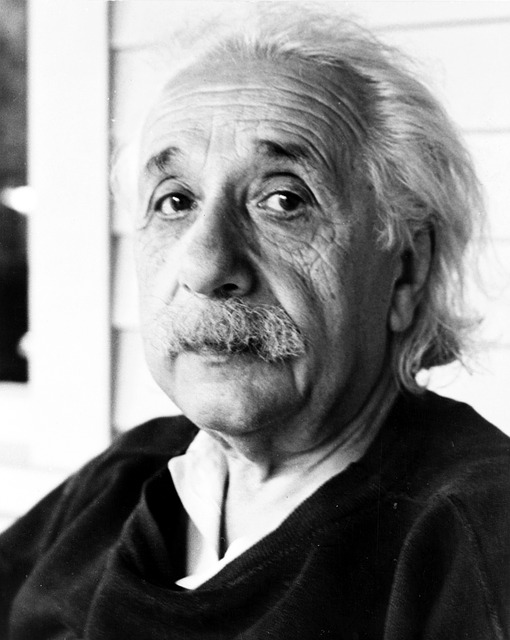 Australia
December 21, 2015 8:29pm CST
Here are two quotes of his: "There are only two ways to live your life. One, is as though there are no miracles. The other is as though everything is a miracle." "God does not play dice with the Universe." I could just as easily alter the wording of the first quote, to this one instead. "There are only two ways to live your life. One, is as though there is no God. The other is as though everything is God." The second quote of his, about God's thoughts, to my mind, implies two things. If God exists, the Universe must be explainable, and not a chance happening. The Universe, Einstein thinks, can be explained, and so God does exist too. Albert Einstein also said this: "I want to know God's thoughts - the rest are mere details." Einstein wanted to think as God thinks then, proving without doubt that he believed in God. Why Einstein even used God's gift to man, his imagination, to come up with his greatest theory, his theory of Relativity. He knew he couldn't find it on his own! Imagination opens the eyes of your soul, within God, within you.
8 responses


• Australia
22 Dec 15
Yes, thanks siva. I think he was open to exploring truth wherever he could find it. By the way, welcome to this site. I am spirited from wikinut, as you probably realised.

• Singapore
23 Jan 16
@innertalks
Steve, I think I replied earlier but it has disappeared obviously. A scientist has to keep his mind open to new vistas that are yet to be understood. His/Hers should be a restless mind - siva

• United States
6 Apr 16
That's true. Science actually proves the existence of an Almighty God and Creator of all things.

• Green Bay, Wisconsin
23 Dec 15
I believe God is in me, but I do not believe everything is God.

• Australia
23 Dec 15
Oh, so you must believe then that there are some things that God is not within, or didn't create, or exist outside of him somewhere. To me everything must be God in its way. We can look at a tree, for example and see God in it, if we want to.

• Green Bay, Wisconsin
28 Dec 15
@innertalks
No, I do not believe that. I believe that God made everything, yes, but I do not believe God is in everything. He made the tree, He is not the tree, which is what you imply by saying God is in the tree. I do believe God is in every person who accepted Jesus, His Son, as Savior and Lord. That does not mean God is in every person, because not all people accept Him. That is what I believe.

• Australia
28 Dec 15
@just4him
Whenever somebody makes something with love, or even otherwise, I believe part of the maker must be in what he created somehow, somewhere. Like a baby, contains traits of its parents, I think we must contain, perhaps only at first, unconscious traits of our maker within us, which we can bring to consciousness by reading and applying his word, and truths for us, within us. His love is in our hearts, for example.


• Philippines
22 Dec 15
If he did believe God and exhibited his faith then good for him.

• Australia
22 Dec 15
I am not sure if he exhibited it, but he sure talked about God a fair bit.


• United States
6 Apr 16
I can't say whether he believed in god or not, I never knew the man, only his theories and quotes.

• Australia
6 Apr 16
I couldn't say for sure either, but my article is about whether we can speculate, or infer that he might of from some of his quotes, and writings.

• United States
7 Apr 16
@innertalks
I think he liked to mess with people's heads. Mathematically he was a genius but my impression on a personal level is he didn't much like people.

• Australia
7 Apr 16
@Namelesss
I also got the impression from my reading about him that he didn't treat his wife that nicely either. His political comments were a bit on the surface, and showed that his genius didn't cross over into other areas of his life. Emotionally he was quite immature, I think.

• United States
6 Apr 16
Einstein was way too intelligent to NOT believe in God. Romans 1:20 says it all. From the Living Bible, which says: "Since earliest times men have see the earth and sky and all God made, and have known of his existence and great eternal power. So they will have no excuse (when they stand before God at Judgment Day.) From the New World Translation: "For his invisible (qualities) are clearly seen from the world's beginning onward, even his eternal power and Godship, so that they are inexcusable." Which goes on to say in verse 21, 22: "because although they knew God, they did not glorify him as God, nor did they thank him, but they became empty-headed in their reasonings and their unintelligent heart became darkened.. Although asserting they were wise they became foolish and turned the glory of the incorruptible God into something like the image of corruptible man and of birds and four-footed creatures and creeping things." Sound like evolution to me. Instead of giving God thanks for creation, they turned to evolution.

• Australia
6 Apr 16
Only fools say in their hearts, "There is no God." Psalm 14, verse 1. Yes, Einstein was no fool. He surely believed that there was a divine architect out there who created all that he could see, and which he was trying to explain, and to understand.

• United States
25 Dec 15
If I remember correctly, he was a Jew, so yes, he did believe in G-d, but he didn't believe the messiah had come yet.

• Australia
26 Dec 15
yes, thanks Carmela, he certainly talks a lot about God, but didn't mention Jesus Christ, so that's probably why.

• Roseburg, Oregon
6 Apr 16
I think he believed in God.