Anybody here believe in re-incarnation??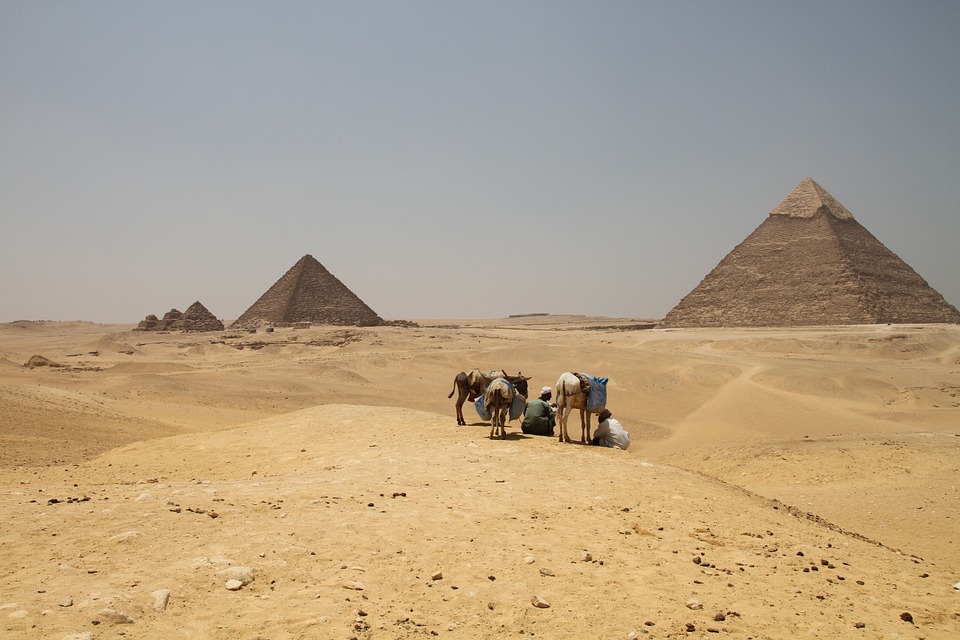 Australia
December 23, 2015 6:32pm CST
I had an hypnosis session a few years ago, where I supposedly regressed back to the year 3123 BC. I was a slave who was building the pyramids with other slaves. The experience went on for a few hours, and I relived most of that life, feeling the whip on my back, and sweating in the hot sun, (manifested in my current body), as well as crying many tears of pain. I could feel the weight of the stone blocks that I was helping others to move into place. I also remembered being an oarsman on a large boat chained to the sides of the boat with other people too, during another part of this same life. This experience seemed all to be re-happening for me, almost as if I was reliving it all right then. The experience also seemed to open a door in my mind, to these types of memories. After that I remembered, spontaneously at times, many other past lives too. One other one was as a German businessman who lost a lot of money in the hyperinflation going on there in the 1920's. I am still not totally convinced that these were really past life recalls, but they did make for some very interesting experiences

.
6 responses

• Preston, England
24 Dec 15
you experienced a very vivid accessing of your imagination controlled by the hypnotist - not a past life regression

• Australia
24 Dec 15
Could be, that's certainly one explanation. I couldn't really care that much about the explanation, or if it was really re-incarnation, or not. I just enjoyed the unusual experience. Actually the hypnotist leads you down the path in his way, but after that he leaves you on your own. All that stuff came from somewhere within me. Sort of a bit like creative visualisation I suppose.

• Australia
24 Dec 15
I often wonder if dreams, hypnosis, reincarnation recall, and creative visualisation, or meditation are related together in some way, or not? This is what I think. In all of these types of experiences, our mind is free to veer off the conscious path of the known into areas of the unconscious that house all types of phenomenon in itself (Jung's idea of collective consciousness and his archetypes would be included here) , and then to place these ideas back into our conscious mind. By so doing, we can then see certain connections to things that our limited consciousness has missed seeing before, and so in these ways, I think that we are given an opportunity to expand, and to grow our consciousness to a higher level one, from our pursuing these types of practices.

• Preston, England
24 Dec 15
@innertalks
we can only pursue existing possible states of consciousness and they don't include vivid actual memories of previous life times - there is no evidence for that - only anecdotal notions


• Singapore
24 Dec 15
Steve, I have never had a hypnosis session but dreams take me to yonder places where I seemed to have lived but tough to ascertain dates, people etc. Dreams do not have language but we are able to convey and receive information at will. I think they denote something related to past lives or such. Sometimes I feel I have parallel existence! I am averse to hypnosis as I worry they may leave a negative influence on my outlook - siva

• Australia
25 Dec 15
It has been given a bad name by most people, siva. Really it's just more a form of relaxation, something akin to meditation, or to being led through a creative visualisation exercise, where you begin following the script, but then write your own/more create your own, ending to the happening.

• Singapore
25 Dec 15
@innertalks
Thanks Steve you have been there, seen that, done that, so you speak from first hand experience. I worry about the charlatans out to cast a spell even, but I am a person who tries to keep an open mind always - siva

• Singapore
25 Dec 15
@innertalks
Thanks Steve thought provoking indeed, and for sharing such innermost thoughts. Think of the limitless possibilities we are born with! I feel we can connect with the very soul of creation if we really want to, yearn for. We should forgo our ego and merge with the creative process; we should be blemishless in our actions and even thinking! Being a family man, I try to impose restrictions on such activities, forays. Yes, you could initially try uncharted territory when you were a bachelor and now your family is able to understand your yearnings and accommodate such desires. I worry I will move away from them, even shirk my responsibilities, as it could prove a one way path without recourse. I feel we all have such a need that calls out from time to time to understand creation and for that all that glitter is not gold should be overcome. We need the solitude and peace. I can see everyone as just me! As you know, I have been sharing my thoughts but that is just the tip of the iceberg in terms of the possibilities when we delve deeper into the limitless domain of creation. Merry Christmas and Happy New Year to you too and family - siva


• Roseburg, Oregon
24 Dec 15
I have never felt like I lived before. But I have a dream that it is the year 3000 and I am living in Europe. Strange.


• United States
24 Dec 15
@innertalks
I believe in reincarnation too. I have read some really interesting books about it. Have you read anything by Dr Weiss? He's a hypnotherapist that was a complete skeptic about reincarnation until one of his patients went way too deep into past life memories and completely changed his mind.

• Australia
24 Dec 15
@Dalane
Yes, thanks Dalane, he's written a few more books since the first one, I think that was, "Only love is real". A great title for a book too. The Edgar Cayce material cover this subject in depth too.

• Green Bay, Wisconsin
28 Dec 15
I do not believe in reincarnation. That would make God a liar. His Word states we die once and after that the judgment.

• Australia
28 Dec 15
thanks Valerie. This is certainly a black and white issue for a lot of people. The supporters of reincarnation use the verse from the bible where Jesus implied this happened to Saint John to back up their side of the argument. Matthew 17:10-13 New International Version (NIV) 10 The disciples asked him, "Why then do the teachers of the law say that Elijah must come first?" 11 Jesus replied, "To be sure, Elijah comes and will restore all things. 12 But I tell you, Elijah has already come, and they did not recognize him, but have done to him everything they wished. In the same way the Son of Man is going to suffer at their hands." 13 Then the disciples understood that he was talking to them about John the Baptist.

• Green Bay, Wisconsin
30 Dec 15
@innertalks
I'm well aware they use this scripture to back up reincarnation.

• Canada
24 Dec 15
Fascinating, I've always wanted to do the hypnosis but never have. I have strong memories that make me believe in reincarnation.

• United States
23 Jan 16
Yes, I do. I have had many past life regression sessions. They are very interesting and very healing from what I understand.

• Australia
23 Jan 16
I used to have some hypnosis tapes. Every time I played them I would have one or two recalls. I actually tired of it and passed it over to someone else...LOL...too much of a good thing...

• United States
23 Jan 16
@innertalks
I have read books on this subject as well. I find it very interesting.