It Never Left!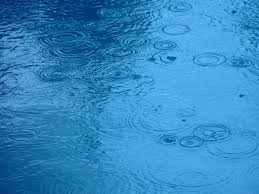 Saco, Maine
December 23, 2015 8:29pm CST
During tonight's local weather forecast, the meteorologist said, "Rain will be moving in by around 8 p.m." Moving in? It never left! It's been raining off and on for the last two days. Where has he been, I wondered? Probably why he had such a sheepish grin on his face when he was saying that. He followed that blooper up quickly with how warm it is going to be tomorrow--close to 60 degrees F here and even warmer just south of us. He finished his forecast by saying that it will be slightly cooler on Christmas day, and then the cold returns with a snow storm due some time in the "7-day forecast." Could be that Mr. Weatherman is just as confused by all this strange weather as the rest of us are.
8 responses

• Momence, Illinois
24 Dec 15
The only job in the good ol US of A where you can be wrong most of the time and still get paid.

• Saco, Maine
24 Dec 15
Yes! I've said that many times myself! We were supposed to get to 60 degrees today. Here it is afternoon, and it's about 44. All righty then!!

• Momence, Illinois
25 Dec 15
@Raelove
Wouldn't we all love a job like that.


• Saco, Maine
24 Dec 15
It poured all night here, but it's warmish, so I was able to keep a window open to listen to it. It's very soothing.


• Anniston, Alabama
24 Dec 15
It started raining her last Sunday night and has not stopped! Tonight its flooding.

• Malaysia
24 Dec 15
Well, it might be very confusing for the weatherman as well. Hope you'll have a nice weather on Christmas Day.


• Philippines
24 Dec 15
In our country there had been wrong weather predictions too in the past but lately I noticed the weathermen have become more accurate.

• Boise, Idaho
24 Dec 15
The front that will continue the rain is probably what he is talking about. They talk a different language. We seem to have rain one day and snow the next.

• United States
24 Dec 15
I thought it was going to read some Maine Stephen King story when I read the title of your post Rachel lolz