Will you eat something on the way home?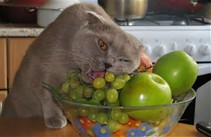 Guangzhou, China
December 24, 2015 2:37am CST
Most of the time I will go home on foot. It takes me about half an hour. And nowadays I will have a little pack of biscuits in my bag and I will eat it on my way home. So I will not feel very hungry. As when I am hungry, I will lose my mood and energy. The feeling is not well.
4 responses

• Malaysia
24 Dec 15
I always do. I used to always keep a pack of biscuits in my bag, as I can feel hungry easily or "suddenly". So, I just eat whenever I am hungry, otherwise I might just not have any energy to even stand. I actually enjoy eating while walking. I have been doing this since I was young. Now, my children and I always bring packs of biscuits to the park, and we just eat whenever we feel like it.


• Malaysia
30 Dec 15
@youless
Well, even when I was pregnant, I was already like this. I guess it's due to my gastric problem and unhealthy stomach. Doctor advised me to eat something light whenever I am hungry. So I just keep the habit.


• Adelaide, Australia
24 Dec 15
Lucky you to be able to walk to work!

So many here have dreamed of being able to do this. I'm not sure whether to praise you for your frugal, noble habit of feeding your cat better than yourself or to point out that you need to look after yourself better... why does your cat get all the lovely fruit & poor you just gets biscuits???



• Singapore
24 Dec 15
No, I do not eat anything when I am walking. I do not have a habit of snacking when it is a work day. I have breakfast at home, then leave for work. I have lunch, and continue to work till the end of day, then I go home for dinner. After dinner, I will have fruits. If it is weekends, I do not have fixed time for anything, so I may eat all the time.