Pub sign study – The Tontine – Ashton – Tameside Manchester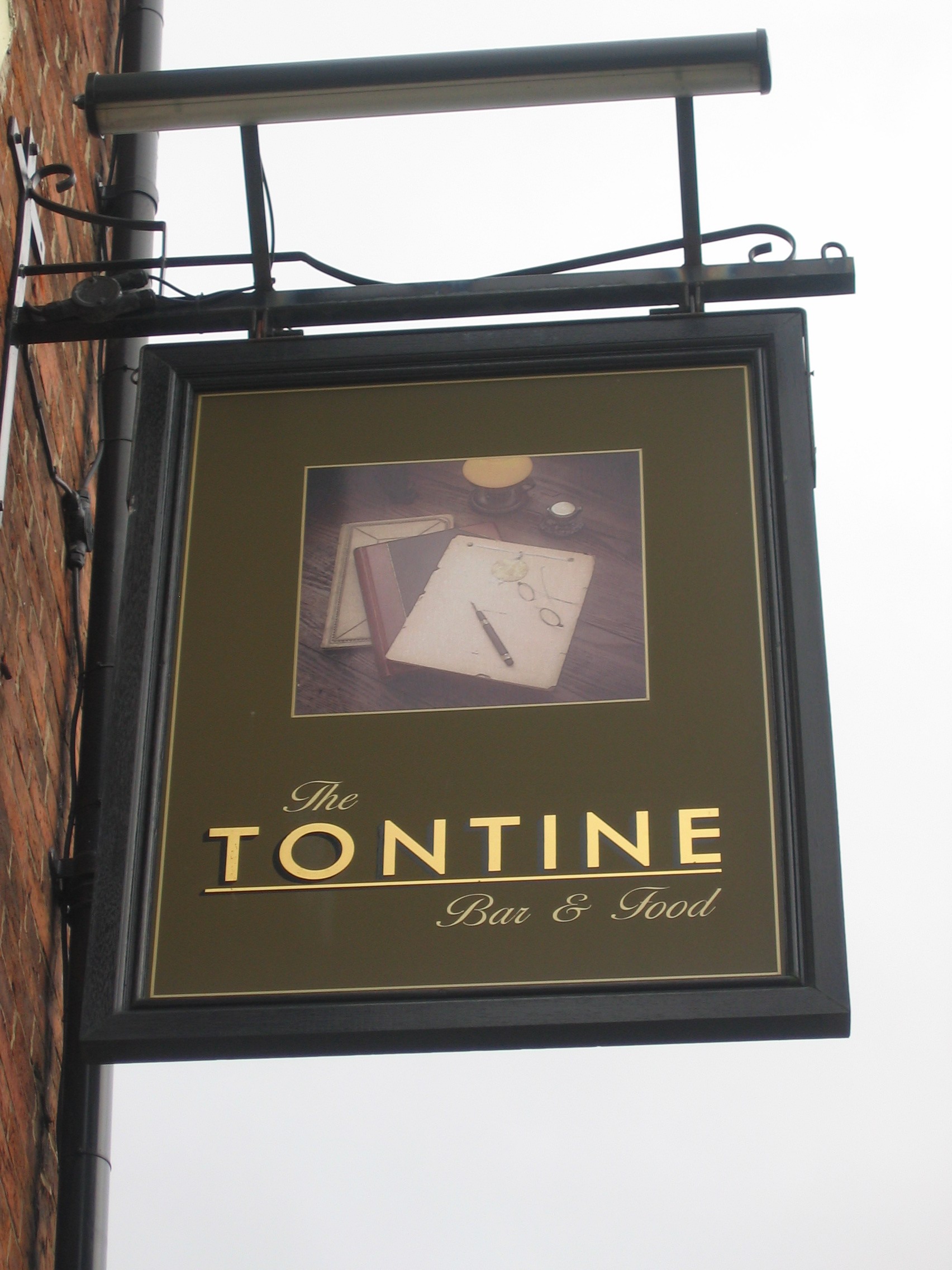 Preston, England
December 24, 2015 3:39pm CST
This pub sign is named after a very unusual kind of last will and testament. It amounts to an agreement that deeds and money saved in a trust by the various signatories to the Tontine Agreement will only go to their last surviving member. Such agreements are rarely used now and they were a common plot devise in Edwardian murder mysteries where someone would try to ensure he was the one gaining the inheritance by killing off the other Tontine signatories. The pub may have changed hands at some stage in its history due to such an arrangement, though it would then have been made legally without murderous behaviour. Arthur Chappell
7 responses


• Preston, England
24 Dec 15
I remember a rubbish movie called The Wrong Box about tontine related killers

• Canada
24 Dec 15
That is a very strange last will and testament.


• Preston, England
25 Dec 15
I think they were designed to help keep businesses afloat rather than for personal fortunes to be amassed - the senior boards of companies had a vested interest in keeping a company profits high if they had a chance to benefit from it in what amounted to a lottery but the agreements could get personal and fuel greed. They may still be legitimate but they are no longer popular.

• Centralia, Missouri
31 Dec 15
sounds like a good way to get oneself killed off!

• Preston, England
31 Dec 15
yes I would be suspicious of the motives of anyone wanting me to sign into such an arrangement

• Centralia, Missouri
1 Jan 16

• Preston, England
1 Jan 16
@Jessicalynnt
yes, though that involved everyone dying including the killer so no one survived at all


• Los Angeles, California
19 Jun 16
Very modern sign employing something arcane from the past.

• Boise, Idaho
25 Dec 15
I do love to hear about some of those old laws that never got off the books.

• Roseburg, Oregon
24 Dec 15
That seems to be the way of some families. Murder anyone that gets in your way. In the end you get the property.