Friends plz Help me I like someone?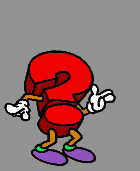 Pakistan
November 24, 2006 5:36am CST
Guys I like a girl.I am a 2nd year student. I want to ask her that I like her. Although I am a very confident person but this time I dont know what happen to me.I had tried to ask her but whenever she come in front of my eyes I dont know what happened to me,I am not been able to ask her I like U Guys tell me how can I express my feelings to her
10 responses

• Philippines
27 Nov 06
You simply like the girl, not love her (yet). It's normal for teenagers like you to get infatuated with someone of your age. It happens even to adults. lol. Don't tell her up front that you like her. Just give hints, like offer to help her in her assignments or be good in class so that she in turn will admire you and it won't be hard for you to tell your feelings at an opportune time, say when you're doing your projects or homework together. Get involved in school activities and show your best. That's the first and best step to get to her heart. :wink:

• Philippines
6 May 07
ooppps! this one almost escaped me. I didn't know i got a Best Response rating from anyone (or from you) until now when I checked my profile. THANKS, xrated. I just wanted you to follow the right path, err, whatever. So, how's the catch? :)


• Pakistan
27 Nov 06
the best solution in ur case is sms txt her

• India
27 Nov 06
that's problem happened with most of the people so be confident and ask him she will say yes to you i pray to god.

• Pakistan
27 Nov 06

I am too a teen ager but thank God, did n't fall in Love yet. U may give her a love letter or e-mail her. Sorry, actually as i do n't love anyone so i do n't have any idea about it and listen!!!http://www.mylot.com/w/discussions/310894.aspx open this post and read it and reply.

• Pakistan
24 Nov 06
sorry i have no suggestion for u

• Hong Kong
24 Nov 06
I have the same problem too,but I guess it's easily for u to ask her out because u are a guy. just meet her friends first,then u;ll get to meet this girl.

• Romania
24 Nov 06
drink a reb bull and then you should ask her