Went out to eat today...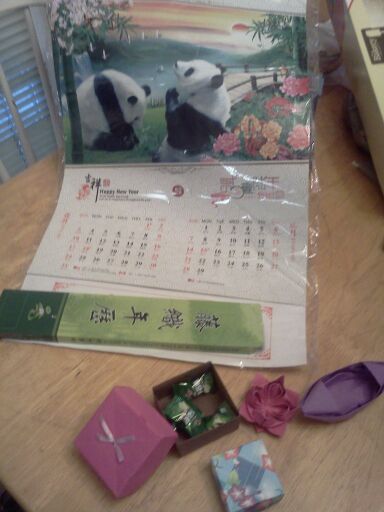 United States
December 25, 2015 4:34pm CST
Didn't know anything would be opened, but I saw a few posts on Facebook that traditionally Jewish people go to a Chinese restaurant on Christmas because it is the only place opened. So we called our favorite place and found out it was indeed open today. Now at our favorite restaurant is where our favorite waitress works. This is the same waitress that had made me many flowers from paper and today was no exception except...She made not just a flower, but a couple of boxes, one of which she placed the flower and some candy inside. She also made a boat and gave us a couple of calendars, plus a bag of candy for my son. Even though we tried to explain we don't celebrate, ( and the reason) and yet she kept saying Merry Christmas. She is so sweet, but I wonder what I could have said to make her understand. I know that it took a few discussions between @changjiangzhibin89 and I before he understood, so maybe over time she will too.

8 responses


• United States
27 Dec 15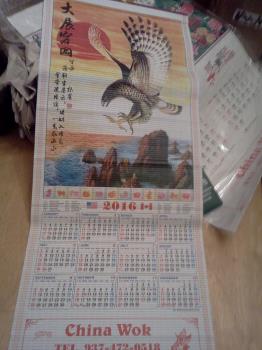 I know and here is another calendar she gave us and what is cool is a friend of mine took her two little girls there before we arrived and she said she also got these gifts. We never go to this restaurant unless this waitress is working, so we set up Jan 5 for our next trip out.


• United States
27 Dec 15
I never really thought about it and only when I read about it online did I ask my husband to call to see if they were opened and they were.


• China
26 Dec 15
Did you mean other restaurants weren't open at Christmas ? The waitress is clever and deft and has a tender way with you.

• United States
27 Dec 15
Nope, no other restaurants or grocery stores and just a couple of gas stations. Found out that the only time they are closed is on Thanksgiving. I'm hoping that, like with you, the more we visit and talk to her, that she will soon understand our beliefs.


• China
27 Dec 15
@Carmelanirel2
You seem to be her regular customer and on familiar terms with them .As Chinese people ,it is really great their restaurant gets off the ground there .

• United States
27 Dec 15
@changjiangzhibin89
Oh, this restaurant is here to stay. They opened up many years ago and had so many customers and made enough profit, they expanded their building. However, this waitress is new, I don't think she has been there a year yet, but we connected and she is really a sweet person.


• United States
25 Dec 15
Well as the saying this time of year goes, it is the thought that counts.

• United States
27 Dec 15
Yes, it is the thought, but like my Chinese friend here, I want her to know who I am and I'm sure she would want to know too, once we get over that language barrier.

• United States
27 Dec 15
@Carmelanirel2
Hoping you can find a way to let her know why you don't celebrate Christmas.

• United States
27 Dec 15
@ScribbledAdNauseum
First she would have to understand that not all Americans celebrate this. She thinks all Americans do.


• United States
26 Dec 15
The language barrier my have been the reason she didn't understand you. I hope, you had a lovely dinner.

• United States
27 Dec 15
Yes, I realize that, because it took my online friend a while to understand it.


• United States
27 Dec 15
It wasn't any more expensive than normal. The Chinese don't observe Christmas, so it is like any other day for them.

• Oxford, England
27 Dec 15
What a beautiful flower. Nice that you are well known and liked at that restaurant

• United States
27 Dec 15
She does beautiful work and so quickly. She made these boxes and boat while we were eating.

• Oxford, England
27 Dec 15
@Carmelanirel2
I watched a programme on tv recently which showed how to make quite realistic amaryllis type paper flowers. Must look again at the on demand service and have a go :o)

• United States
27 Dec 15
@Auntylou
I think she said she learned many of her origami on youtube, which I owuld find easier since I can stop and restart the video as I learn.



• United States
3 Jan 16
I don't know, I didn't see other people getting the items we did. However, I am sure the calendars went to everyone, it has their contact info on it. lol And, I have never seen this waitress give flowers to other patrons, though I'm sure she does for a few she likes.