Let's discuss old people--at least in the USA.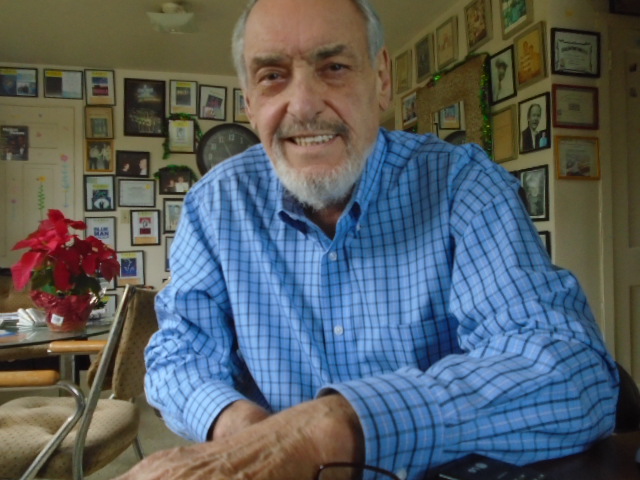 Ft. Lauderdale, Florida
December 28, 2015 8:53am CST
Did you know that May was Older Americans Month? I didn't--where were my cards and presents? Mark your 2016 calendar now! There are about 78 million baby boomers turning 60 and if you think there are problems (health, economically, medicine, etc.) with senior citizens now just wait--for those of you under 40 YOU are going to be suffering financially because very little is being done for seniors in the near and immediate future and YOU will be paying for it. Also, June 15, 2006 is World Elder Abuse Day--it's not a problem many people talk about but it is getting larger every day and with the huge population becoming seniors it will get worse--as in most cases the abuse is by family members. (What I find ironic is that they are asking people to wear something purple that day--don't they know purple is a 'gay' color--just ask Pat Robertson or his 'friend' Barney and other purple colored cartoon characters!) Good or bad news? "The risk of death within 5 years of being diagnosed with heart failure is more than 50%--about 80% of men and 70% of women with heart failure under the age of 65 die within 8 years." I had heart failure in 2000, when I was 64 and I'M STILL HERE!!! In case you don't know it women have different symptoms of heart attacks than men. I don't know if it is a Federal or State thing but in Florida low income people can get help with their phone bills--it is called LifeLine assistance and you can get $9 off your phone bills plus a 50% reduction on some phone services. 157,000 elders in Florida are long term care residents, many destitute. Young ones take care of yourself because you are going to have to take care of a lot of old folks sooner than you expect and I'm not just talking about your kin. CELEBRATE OLDER AMERICANS MONTH---TAKE US OUT FOR DINNER, BUY US CHOCOLATE, ETC. (It's one way of getting rid of us! :o Why is there so little respect for the elderly in the USA? Be honest--no platitudes!
9 responses

• United States
28 Dec 15
I don't really know the answer, but respecting older things or people is not part of our culture. Most Americans like things that are new and shiny, this includes people.

• Ft. Lauderdale, Florida
29 Dec 15
If each one of us would go out of our way--oh heck not even go out of out way--and take some time each day and spend it with lonely old person (they are everywhere) and especially old homeless people it woudl amke a big difference!

• United States
29 Dec 15
@GreatMartin
This is so true. But let's expand your suggestion, just talk to anyone around us, especially those who are alone.

• Ft. Lauderdale, Florida
31 Dec 15


•
29 Dec 15
i do worry about my aging. your reminder is important! there's not enough done for the elderly. Seems community is no longer the answer either. sad. you seem like a vibrant, healthy older man though! i envy your life, your attitude!


• Melbourne, Florida
3 Jan 16
@GreatMartin
I remember when my one uncle use to go to the old homes to sing and play the organ for the old folks. He was doing that until he was 103. He was a minister and always took care of the older people and never consider himself to be old.


• Ft. Lauderdale, Florida
29 Dec 15
WEll now there is NO excuse for not sending me a present next May!



• Melbourne, Florida
3 Jan 16
I never heard of Older Americans Month either. Lord knows we could use it.


• Daytona Beach, Florida
28 Dec 15
@GreatMartin
now that you have made me feel so much better about growing old

I will say that elderly people should be respected and appreciated. We can learn so much from them and hey, there are even elderly people who will never really grow old and they can be great companions. I think there should also be an Old Rocker Appreciation Day after all they still make the music we love to listen to. It is sad to see how elderly people are being treated here in Latvia with absolutely no respect at all and worse by the younger generation. I wish I still had grandparents and parents.

• Ft. Lauderdale, Florida
29 Dec 15
See my response to
@jellybean1222
It is a problem--I just wish young(er) people would take the time to say hello to old(er) people--especially the homeless!

• United States
28 Dec 15
very nice there and yes,not sure about the answer to give you.

• Ft. Lauderdale, Florida
29 Dec 15
WE are at the age we don't have to answer Alfredo!!



• Canada
29 Dec 15
I don't live in the US anymore but I'm still a citizen collecting Social Security... Canada is a smaller country in numbers of population but does a much better job taking care of old people. Free medical, food is always available for those who can't buy it and even the homeless are taken care of. I call Canada my home and a kinder, gentler country than the US.

• Roseburg, Oregon
3 Jan 16
I have respect for everyone and i help my older relatives.

• Melbourne, Florida
3 Jan 16
You are a good person. /there should be more people like you.


• United States
31 Dec 15
The idea of growing older terrifies me just for this reason. My pension was ruined in the collapse, I have very little left of it. I'm very frightened of how I will afford healthcare, food, utilities, rent, etc. I don't know the answer, but in this country, taking care of people, elderly, sick, poor, disabled, etc. is not a priority at all.