Drained in Your Home Based Business from the Holidays?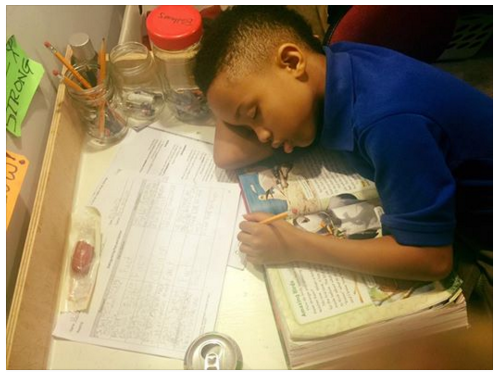 College Park, Maryland
December 28, 2015 4:30pm CST
Hi Lotters! I am new here and just wanted to get something off of my chest in order to break the ice. I have a confession as a long time networker. Instead of the holiday season creating a boost for my business like most people, I feel as if my business is suffering from the holiday season's constant and consistent activities. I thought that I was ready for the networking, holiday, and birthday parties that would boost my business. I had a plan and everything on how it would work only to find that I am pooped! Even after Christmas I tried to get myself together, and it has taken me days! I am usually the type who is obsessed with her business, often going over details that have already been planned and making sure that I dot all i's and cross all t's. I am a little worried for New Years although that is the time home based business should have their greatest boosts. I hope I won't be drained all through the holiday season. The effect it has taken on my business is great! I find I am spending more time to get things together. I find that I am spending lots of my time, "getting somewhere" geared to the season. I find I don't have my normal energy to effectively call back or create leads I find that I am not in the most positive mood because of lack of sleep and during increased times of "rest". Is the holiday festivities hurting or having an unexpected effect on your business or money?
6 responses

• El Paso, Texas
29 Dec 15
No, I don't really call my net interactions a business. But my mood often keeps me from loggin into whatever sites I usually do my due diligence on.


• College Park, Maryland
29 Dec 15
I'm glad I am not the only one! Sounds like a plan
@paigea
. Is it like this every year for you?

• Canada
29 Dec 15
@Shavydavy
yes. I try to fit in some shops as I travel here and there, but too many things get in the way of doing a good job, so I felt it was best to take a break.

• College Park, Maryland
29 Dec 15
@paigea
I'm I have to get out of the way of feeling guilty that I am not getting my best work out there or taking advantage of the season. Just like you chose to take a break on purpose, I guess I unconsciously chose to chill too...



• College Park, Maryland
30 Dec 15
Oh so great I am finding it is not just me. Yet this time is a wonderful time for the small and home based business to set the structure for the next year. If I can get through New Year's with no issue (which is a dream), I think I will be fine. When do businesses usually bounce back from this? Is there a point in time when I should expect that I get out of the seasonal rut and once again jump on my business like I did during the other seasons?

•
28 Dec 15
All is well here, busy knitting and adding to my Etsy store. Have a great New Year.

• College Park, Maryland
29 Dec 15
Knitting...hmmm sounds soothing. Did you find you were ever confused or overwhelmed during the holidays?

•
29 Dec 15
@Shavydavy
It was busy running up to Christmas but I managed this time round, ask me next year I might have a different answer. My orders were double to what I did last December.

• United States
28 Dec 15
No problem here.So nice to meet you and good luck here on mylot

• College Park, Maryland
28 Dec 15
Any tips on how you all are able to stay focused on your business during the holiday season? I guess it takes time... I am starting to wind down. Thanks for the invite.


• India
31 Dec 15
well come to mylot and have a nice journey ahead,i am impress by your post and happy to see you here,its nice site where we can meet people around the world so best of luck..