Night Lights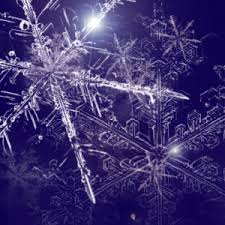 Saco, Maine
December 29, 2015 7:54am CST
Have you ever noticed how, on a snowy night, it doesn't seem as dark? That's because snowflakes reflect what little light there is, be it from a streetlight or from a full moon hiding behind the clouds. A solid mass of snow magnifies that effect, so that what appear to be the first signs of daylight are actually the snow only making it seem that way. I woke up around 4 this morning and thought it was almost 7. That's because it had been snowing for awhile, and the snow was refracting the light from the security lamps. Another effect that snow has is to soften and muffle sound. I could tell it was snowing early this morning just by how quiet it was. Snow quiets the sound of tires on asphalt and the sound of wind blowing through the trees. Have you ever heard snow falling on dry leaves that never fell from the trees? I have. As much as many people hate winter, it really can be a magical time. (Public Domain Image)
9 responses

• Momence, Illinois
29 Dec 15
I love how snow brightens up the night. I enjoyed the sleet yesterday love when it hits the windows.

• Saco, Maine
29 Dec 15
I like the sound it makes, too. Don't like driving in it, so I just stay home till it's over.

• Momence, Illinois
29 Dec 15
@Raelove
That's what I did. My hubby wanted to listen to music yesterday I wanted to listen to the sleet hitting the windows

• Boise, Idaho
30 Dec 15
I have heard snow falling but not necessarily on dry leaves. Your description of the snow and flakes was lovely.

• Bunbury, Australia
30 Dec 15
Can't say I've noticed this but it sounds magical. I've never been in or even near a snowfall.

• Saco, Maine
30 Dec 15
It really depends on where you were born and lived most of your life. I can't imagine spending one's entire life where there is no snow at all. But then again, you can't miss what you've never seen.


• Saco, Maine
29 Dec 15
I know. I think it's wonderful.

• Canada
29 Dec 15
I loved reading this because I agree with you 100%. Snow does muffle sound, I didn't even hear the snow plow come through during the night, and the soft light scene always makes me happy, not so much when I have to drive in it, but just looking is joyful.

• Saco, Maine
29 Dec 15
It is. I find beauty in all the seasons.


• Saco, Maine
29 Dec 15
Yup. If you get up on a winter morning and it seems lighter than it should be, then it's snowing. Once there's a snow cover, it doesn't happen anymore but stays somewhat lighter all the time till it melts.

• United States
29 Dec 15
It is such a beautiful site is the light in the snowflake or icicles. I love it. It is not often I get a glimpse of that here.

• United States
29 Dec 15
Living in the county it's always quiet and we have no street lights, but then again we have very little snow all winter.

• Northampton, England
29 Dec 15
I was awake at 4 because my cat decided to stomp around the bedroom singing to us.