Three bones, one dog and two cats!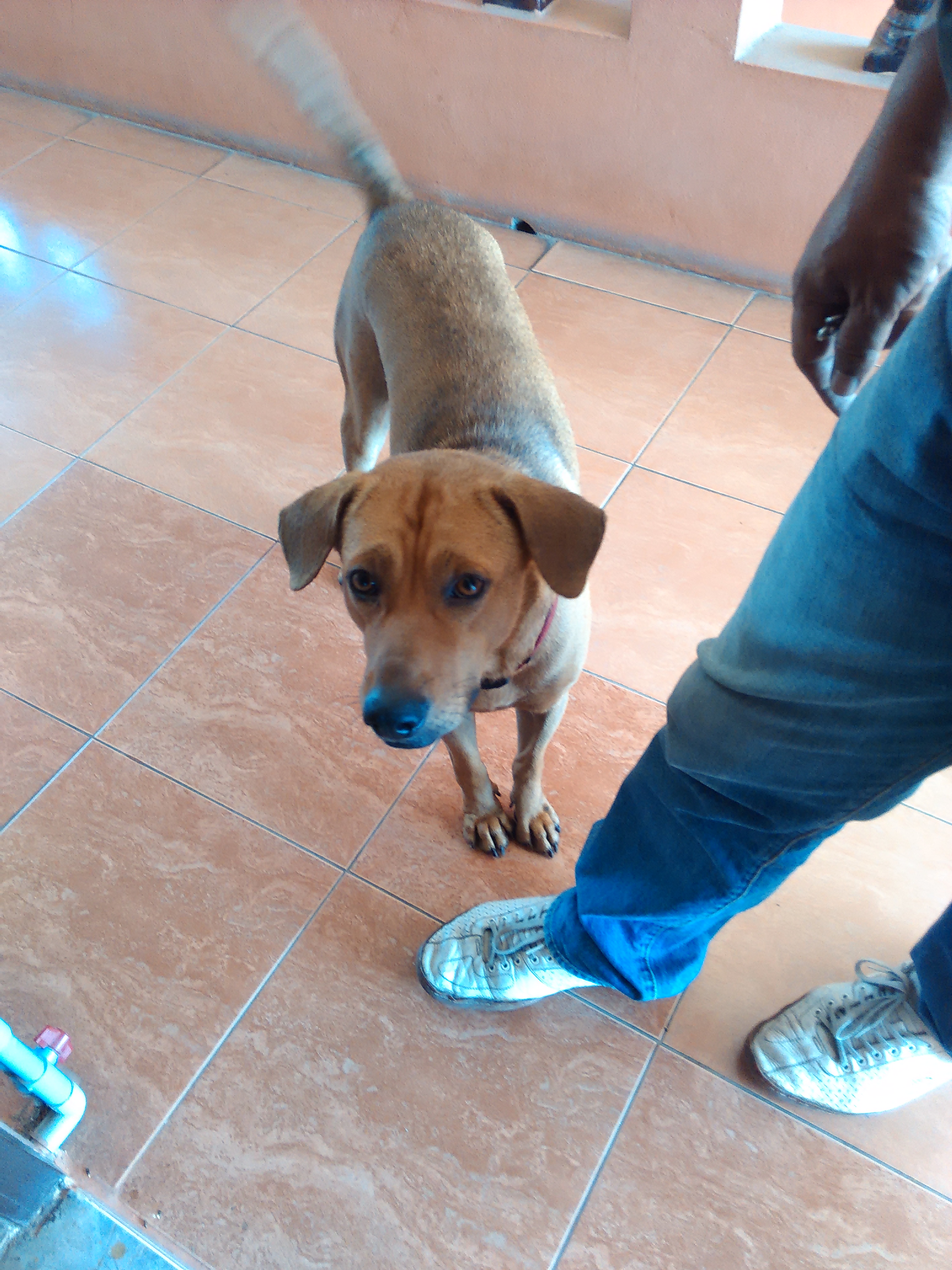 Pattaya, Thailand
December 30, 2015 2:21am CST
When I came home last night, I saw "Hip Hop", so called because when his mother deserted him here to die (he was a pretty sick puppy with a breathing problem, but the entire complex gave him lots of love and now he is fine - a little goofy as this discussion will show, but very sweet! Back to story...I got off the motorbike taxi and saw him so I called his name. Usually when he sees me he comes running. He wagged his tail, but did not move. When I came up to him, he was with two cats and they each were chewing (even the cats) on a large bone. They were head to head and looked like a commercial set, but it was just a dog with his best cat friends! I wanted to take a picture of them but the cats were camera shy and would not stay still.
8 responses

• Roseburg, Oregon
30 Dec 15
Dogs and cats will get along with each other and like each other.

• Pattaya, Thailand
30 Dec 15
So different, yet sharing...some people should take a good look!


• Philippines
30 Dec 15
not surprised by the name, people give goofy names here too.

and he looks just like the native dogs here. he looks docile, too.


• United States
18 Jan 16

Awww - well he must certainly be a friendly dog! Look at that face! Happy New Year, Coz . . . hope all is well out there and that you will be back on myLot soon!!

• Bunbury, Australia
6 Jan 16
How cute is that. We have a picture of Vince's brother sharing a bone with their family dog.

• Holiday, Florida
1 Jan 16
I had cats and dogs like that. but not these days. I have been so out of things with coco it is hard to say how sociable she is these days.

• Green Bay, Wisconsin
31 Dec 15
That is so cute. Too bad you couldn't get the picture.