How do you like your online job and does it really earn you a living ?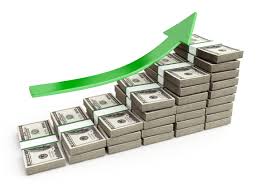 Hong Kong
January 2, 2016 3:52am CST
There are many people who are doing online job for a long time. However, it is not easy to earn a living with this kind of work since you really have to spend lots of time in it before you can really experience of its benefit. It is full of competition and doing SEO is not fun at all. things such as getting backlink, write keyword rich contents, get a less competitive but good niche and domain name really is a time consuming process. Finding a product to sell or doing just affiliate marketing for Amazon is not as easy as people are claiming for. However, it is always good to learn from successful people with big name such as Jeff Walker. Although It may save your time if you know muh more from those big guys, you still have to spend lots of time before your success will come. Anyway, nothing is easy and it need hard work in online business as well. Well, maybe you have different view and I encourage to share with us then.


7 responses

• Green Bay, Wisconsin
4 Jan 16
I don't do that kind of online work, just blogging and Swagbucks.

• Hong Kong
4 Jan 16
Blogging and Swagbucks are already a good idea. As long as you enjoy what you are doing .


• Indonesia
3 Jan 16
Totally agree with you that business online is not easy and it need hard work like offline business. My nephew's job is online business, he invest much money to reach his success. He work like run offline business. Even he works more than 12 hours per day in front of his computer. Fortunately, he success with the business.

• Philippines
10 Jan 16
That's good for him. I also have an online business but it's still not picking up. Maybe I have to spend more time with it.




• Philippines
10 Jan 16
That's true. It takes years to discover what really works. Sometimes you just end up not getting paid.

• India
4 Jan 16
Nowadays many people get into the online jobs. Website related jobs, blogging, content writing, editing, SEO, and also other digital marketing activities. People also involve in online share trading, online surveys, and commodity sales.