Do you read your old journals?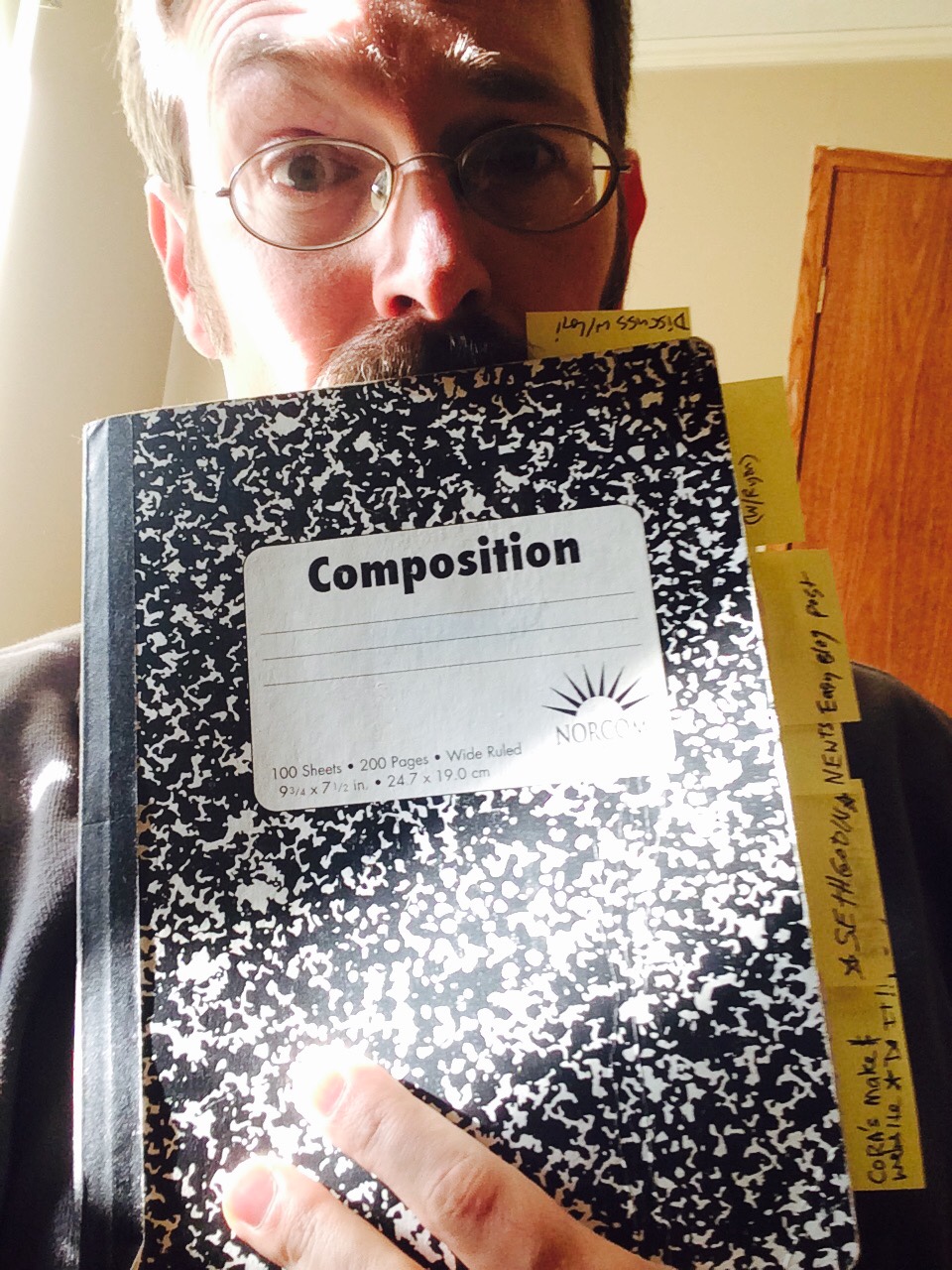 Crossville, Tennessee
January 2, 2016 3:32pm CST
Just went looking through my last journal to find something and ended up skimming through the entire thing. It's mainly just rough thoughts, notes from conversations with my wife (yes, I take notes!), and a lot of quotes from podcasts, etc. that I didn't want to forget… But now it's this amazing resource that I can use to write blog posts, do videos on, new website ideas, social media posts, etc. All these things are the reason WHY I keep a journal in the first place… So I can write ideas down and not forget them. Problem is… I write all this great stuff down - filling up piles of journals - and I just keep filling them up. I rarely go back to look at what I wrote. I mostly don't look at them because I know what happens when I do… I get sucked into my thoughts and end up reading and reading and reading… Thinking to myself… "Wow, that's a great idea… I should DO that! Oh… look, another great idea… Oh, wow, that's a deep thought, I should just screw the rest of the afternoon and think about that… Dude, I need to journal on this." But putting stuff down in a journal is easy. Refining that stuff and putting it out into the world is the hard part. That's work… but it can be fun work… it requires taking risks and being okay when something doesn't work out. So, I've got a lot of stuff collected in these journals. It's time to start taking more risks and putting them out into the world, don't ya think? It's true, I have been putting stuff out there (on my blog and YouTube channel, etc.) but not too consistently. I'm not really one for new year's resolutions… but I predict you'll be seeing more blog posts & more videos from me this year. Half the battle has already been fought! I have the outlines / rough drafts all laid out in my journals :). So… Do YOU keep a journal? Do you go back and read what you wrote? Do you take ACTION on those things?
5 responses


• Crossville, Tennessee
2 Jan 16
I'm really glad I've just naturally wanted to write stuff down. I forget stuff, too - but all I have to do is look back at the date in my journal to see what happened :). I've been writing stuff down about my kids lives for a few years since they're not able to record the amazing things that go on yet :). By the time they have their own kids I should have enough to print a little book for each of them.

• United Kingdom
2 Jan 16
@gabeturner
What a lovely idea about the books for your children.

• Paso Robles, California
29 Jan 16
@gabeturner
I find my old-fashioned photo album also helps bring back those memories.

• Canada
5 Feb 16
I kept a journal of sorts in high school. I read it a couple of years later and tossed it. I don't keep a journal since then. I write down things I want to remember from articles I read or workshops I attend. But I rarely look at that either

• Crossville, Tennessee
6 Feb 16
I think I'd go into mourning if I ever lost my journals. It just makes me feel good to write stuff down for some reason. To each their own :).

• Canada
7 Feb 16
@gabeturner
I just saw what a whiner I was in high school and didn't want to keep that!


• United States
2 Jan 16
I have kept a journal for a long time.I have boxes full in my cellar thinking that my kids might want to read them.Not.

• Crossville, Tennessee
3 Jan 16
Yeah... I have a box-full, too. But I've wondered if I should make sure some of them are burned when I'm gone!

• Paso Robles, California
29 Jan 16
I wouldn't want anyone to read mine. I've already disposed of some of them.

• Paso Robles, California
29 Jan 16
I used to keep a paper journal, but then I started using my writing as a journal. I have copies of Christmas letters and personal letters I mailed to people. I have logs of what I wrote on the email lists people used to communicate before Facebook existed. I have copies of almost everything I've written online, and the one that comes closest to being a journal would be my copies of my Bubblews posts. I still need to make back-up copies from some of my most important posts here. I'm so glad myLot didn't delete them all when it changed during the interim period.

• Crossville, Tennessee
30 Jan 16
Yeah, I think I'm entering more into a season of just writing my thoughts more publicly. Took me a while to get there but slowly inching out there with sites like this has helped me :). I usually type things out in a file before I post anywhere. I can't stand the thought of losing anything like that.

• Uzbekistan
2 Jan 16
When I was younger, I wrote down interesting quotes I found here and there. I've never kept a day-to-day journal, though. I very much doubt that it's a good idea to publish such things. What the writer of the journal found worth keeping may bore potential readers stiff. Only someone with literary talent may make such texts readable.

• Crossville, Tennessee
2 Jan 16
The journals from my younger days were filled with details and thoughts about what I did that day. Today my journals are pretty much notes for stuff I want to write about - so they were already written with the reader in mind. The same goes for sites like MyLot, though. Anyone can write down ideas for posts to make that they think others will like :). The more you write, the better you get!