what do you think they will catch Osama bin Laden?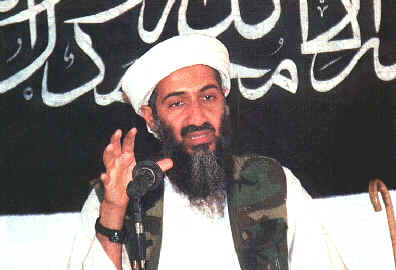 Romania
November 24, 2006 6:14am CST
i think they don't catch him
7 responses

• Romania
24 Nov 06
I think they will never catch Osama Bin Laden because the americans have no intesrest in doing this. They used him as a bait for the public opinion. All they wanted was to start the much acclaimed War on Terror which was destined to bring them ownership of much of the petroleum in Irak , which they got now.

• Brazil
24 Nov 06
Hahaha.. That's impossible.. Osama is "the guy", USA will never be possible to catch him. He have millions and know how to be away from usa forces